New book celebrates 50 years of international education
To celebrate our fiftieth year, the IB is proud to present a new book to commemorate how the IB has helped shape a new world of global education that has benefitted students from all backgrounds around the world—and look to the future.
What started out five decades ago as an innovative movement of international education has grown into a global community crossing disciplinary, cultural and national boundaries. IB programmes develop international-mindedness, critical thinking, and curious and caring individuals.
The International Baccalaureate—50 years of education for a better world contains accounts written by educators who have been involved with the IB from its earliest beginnings in Geneva to its successful expansion across the world, taught at every kind of school in 153 countries. Pioneers and luminaries like George Walker, Ian Hill and Judith Fabian, and educational leaders and thinkers like Princess Sarvath and Howard Gardner have contributed to the book. Early memories, success stories, lessons learned and thoughts for the future are included to inspire new generation to continue the effort of creating a better and more peaceful world through education.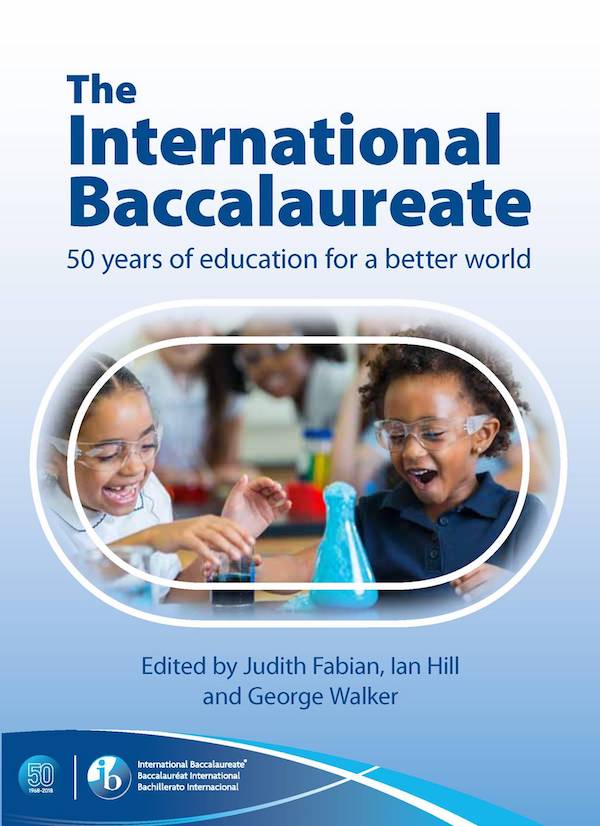 Dr Siva Kumari, Director General of the IB, presented the first copy of the book to Samuel Wright, a music teacher from Amadeus International School Vienna, Austria, who spoke at the IB's Global Conference in Vienna on 4 October. Dr Kumari is proud of this additional way of marking the IB's 50th anniversary: "This book is a fascinating and informative compendium of insights into the IB, and the many aspects of educational thought which have informed our development". She adds: "I hope everyone enjoys reading the book as much as I have".
The book is available in English, French and Spanish.
If you are interested in buying your own copy, please visit the John Catt website.