With our IB community in mind, we want to support each other during this time of uncertainty. We have noticed the communal positivity that is being shared throughout our social media platforms, therefore we would like to highlight these moments by pursuing #IBtogether.
By using #IBtogether we can continue to support and recognize each other's progress, no matter how far apart. The IB will be showcasing the shared content on our public website, where you can see what our community is up to and how they are making the most out of this tentative situation.
Share and support your posts through #IBtogether by adding your content to Twitter and Instagram.
We encourage you to get involved and keep our IB community positively connected, from staff to students. We must remember that we are all in this together.
If you would like to contact us for any further inquiries regarding #IBtogether, please email communications@ibo.org.

For more information please read our terms and conditions page.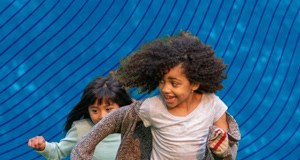 All COVID-19 related resources
Links to all COVID-19 (coronavirus) related news, resources and inspiring stories from our global community coping with remote learning.