On October 18, IB Director General Olli-Pekka Heinonen welcomed education leaders and experts from all around the world to the IB Virtual Conference. The Director General shared his insights on the future of education and his vision to expand access to IB programmes worldwide.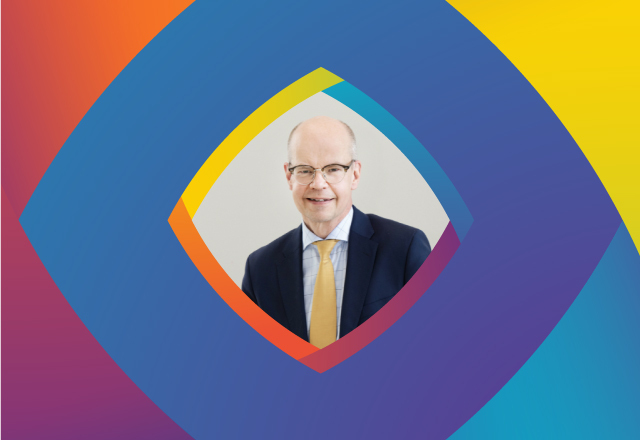 "We need to work to see that as many young people as possible are able to access and benefit from high-quality IB programmes. We need to increase the diversity of our students and curriculum. IB is a reflective organization: When the world changes and we renew ourselves for each successive generation, we also change. When we are talking about diversity, now it's the time for us to change. We have more public-school students than private, but we recognize that there is a financial barrier still to overcome. The IB has been working to help alleviate that by at least four different policies: by eliminating the student registration fee, by not raising school fees for five years, by freezing the professional development fees, and by offering scholarships in collaboration with the University of People to reach the Master of Education degree without cost," Mr Heinonen said.
The Director General also highlighted the importance of reinventing learning for the next wave of humanity.
"We have to keep learning in the centre of all we do. We have to utilize the newest scientific evidence on learning. And we have to understand the reality of the students because, in the end, it's the students that we all serve...
…[W]e have the possibility to co-create together with the schools, teachers and educators, the best solutions for the future…[T]he IB has always been about great ideas, but with the great ideas, it has grown to be a global system of learning. And I think now it's time for us to utilize that system", noted the Director General.