Dr Peter Hoeben has extensive international experience in teaching and assessment at the secondary and tertiary levels. He has acted as a consultant for a German educational organization and is now the Chair of the IB Examining Board.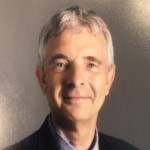 Dr Hoeben studied at the Free University of Amsterdam, Heinrich Heine University of Düsseldorf and the Australian National University, where he received his PhD in molecular biology. He worked as a national research fellow at the Ludwig Maximillian's University in Munich and at the University of Melbourne. Before he switched to secondary education, Dr Hoeben was a tenured lecturer in biochemistry and philosophy of science at the Queensland University of Technology in Brisbane, Australia. He was a visiting fellow at the University of Oxford where he worked on human growth factors. He has published over 30 journal articles in peer-reviewed scientific publications.
Dr Hoeben's teaching career was within the public-school sector in the Netherlands, where he taught Diploma Programme (DP) biology at the International School of Oegstgeest. Later, he became the Head of the Affiliated school of the Foundation Rijnlands Lyceum, overseeing schools in the UK, Switzerland, Oman, the UAE and Singapore.
He has co-authored textbooks for the IB Diploma physics, chemistry and biology courses and an on-line textbook for DP biology for Kognity. Additionally, he has been involved in several curriculum developments for the IB.
Dr Hoeben is fluent in English, German, French and Dutch.