Luke Thomson is Chair of the International Baccalaureate® (IB) Heads Council and an ex-officio member of the Board of Governors.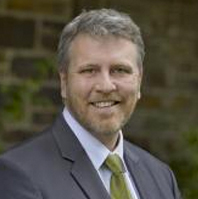 Since 2010, Luke has been Principal of Pembroke School, Adelaide, South Australia – a school with 1,565 students, teaching students from Early Years until year 12. It offers both the Primary Years Programme (PYP) Diploma Programme (DP).
Before taking on the role, Luke was Head of Trinity College Gawler, South Australia (2002-2010) and Head of the Upper School at Frankfurt International School in Germany (1998-2002).
Between 1988 and 1998 he held teaching posts at three schools: first for one semester at Playford High School in Adelaide; then for one year at The Geelong College, Newton, Geelong, Victoria, Australia; and then for eight years at Woodcroft College, Morphett vale, Adelaide, South Australia.
During his time at Woodcroft College, Luke also held the posts of Head of Senior School and Deputy Principal.
Luke has been a member of the IB Heads Council since 2013. From 2006-2010 he was Chair of the Board of the Association of Independent Schools in South Australia; from 2007-2010 he was a Board Member of the Independent School Council of Australia.
He holds a Master of Science in Comparative and International Education from the University of Oxford and a Bachelor of Arts from Flinders University, where he majored in theology, politics and history.