Dr Woodson is the Superintendent for Washington Township Schools in the US, which is an International Baccalaureate (IB) World District.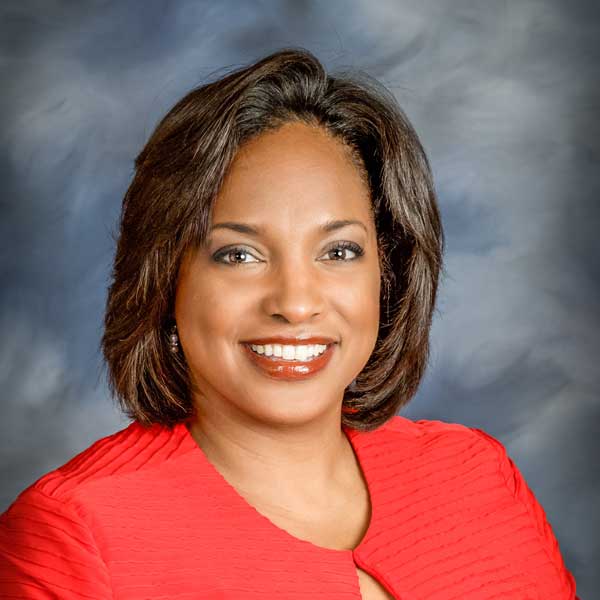 In the past eight years, Dr Woodson has led the public-school district to become one of few in the Americas to offer IB to all students in all schools through PYP, MYP and DP. Washington Township is a PK-12 urban public school district with over 12,000 IB students spanning across 13 IB World Schools with plans to expand to two more due to significant increases in enrollment. She is also a proud parent of PYP and MYP students in her district.
Among her numerous honors, Dr Woodson has been awarded the honor of International Educator of the Year by Global Indiana and recognized for Innovative Achievement in Education by the American Association of School Administrators. Former US President Barack Obama invited Dr Woodson among just a few superintendents nationwide to the first-ever White House Superintendent Summit recognizing district innovations in education. Additionally, she was designated a Distinguished Graduate from Ball State University as well as a distinguished Purdue University Fellow. She has been recognized by UNCF for her commitment to public school children and was named Indy's Best & Brightest for recognition in the field of education. Lastly, she was recognized as the "Breakthrough Woman of the Year" for breaking barriers in her field.
Dr Woodson has earned three post-secondary degrees from three universities: a Bachelor of Science (B.S. in Elementary & Special Education) from Ball State University; a Master of Arts (M.A. in Educational Administration) from Butler University; and a Doctor of Philosophy (Ph.D. in Educational Administration & Curriculum/Instruction) from Purdue University. She is an author of a book on ensuring quality in education as well as a column writer on leadership for an educational magazine.
Dr Woodson serves as Co-Founder of Change Makers International which focuses on global growth and contribution. Active in the IB community, Dr Woodson has presented at conferences internationally, served on IB symposiums in addition to supporting IB networks. She has served on both the IB Regional & Heads Councils and is now proudly serving on the IB Board of Governors.