Ferdinand Kobelt is an experienced professional with over 30 years of expertise in various domains, including the metaverse, Web3, digitization, information technology, cyber security, digital risk management, and business consulting.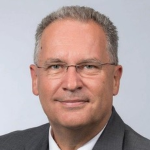 Mr Kobelt currently serves as the CEO and Founder of Metaverse Advisory Ltd., a consulting agency specializing in providing education and training to organizations on metaverse-related topics. Additionally, he is a Senior Advisor for the Federal Councillor at the Swiss Federal Department of Defence, Civil Protection and Sport (DDPS). Over the past decade, he has held various executive roles within the DDPS and was an Executive Board member. Furthermore, Mr Kobelt is an experienced lecturer teaching Digital Risk Management at the University of Applied Sciences in Business Administration (HWZ) in Zurich, Switzerland.
Previously, Mr Kobelt worked as a partner at EY, Switzerland & EMEIA (Europe, the Middle East, India, and Africa), where he was on the Executive Board of EY Switzerland and a Global EY Advisory Board member. He also played a key role in developing and launching innovative services in cyber security, risk management, program management, cloud computing, and social media strategy & governance.
Mr Kobelt holds a Bachelor of Computer Science and an Executive Master of Corporate Management and Business Administration from the University of Applied Science of Berne, Switzerland. He also holds multiple certifications, including Certified Metaverse Strategist, Certified Information Security Manager (CISM) and General Management for Board Members (Rochester-Bern Executive Programs, University of Berne).