A new study conducted by the UK's Higher Education Statistics Agency (HESA) examines the university enrollment and achievement of Diploma Programme (DP) students compared to A level students. In the report, researchers investigated the relationship between IB enrollment and university outcomes. To do so, they used matched[1] samples of DP and A level alumni enrolled in their first-year of university or recently graduated from a UK higher education institution (HEI).
University outcomes
Researchers found that 45.7% of the DP students attended a top 20 ranked HEI in the UK compared to 32.9% of the A level students (see figure). After accounting for differences in academic ability, the results showed that previous enrollment in the DP increased the likelihood of attending a top 20 HEI by 57%. The DP students were somewhat less likely to enroll in a STEM subject during their first year of study—39.4% of the DP students did so, compared to 44.2% of the A level students. Both the DP and A level students had high continuation rates from their first to second years of university study, with no significant difference between the two groups (94.7% of DP and 94.2% of A level students).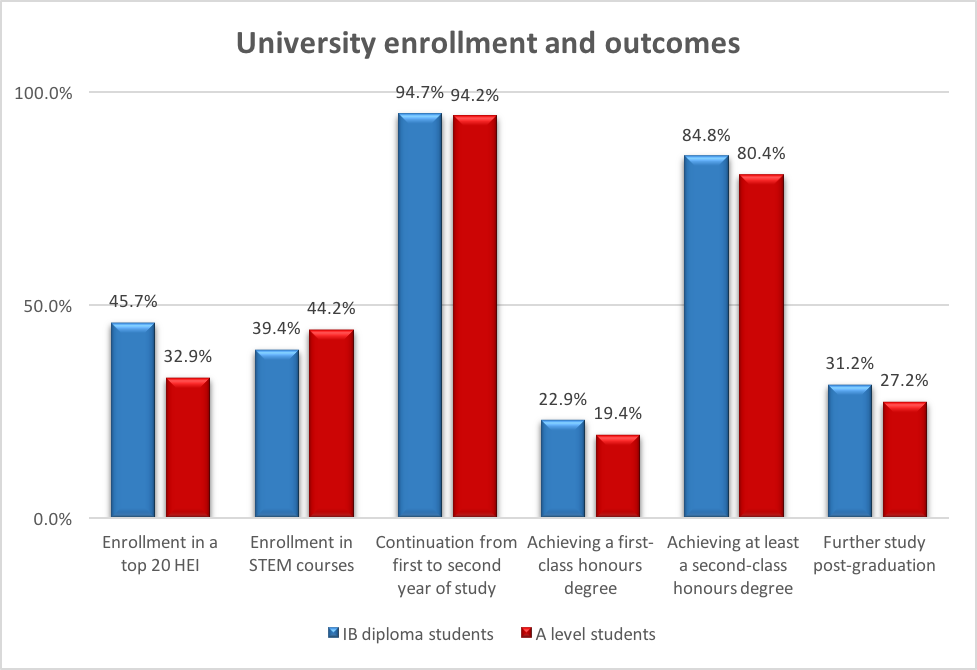 Figure 1. University enrollment and outcomes for IB diploma and A level students
University academic achievement
22.9% of the DP students, compared to 19.4% of the A level students, earned a first-class honours degree, a significantly greater likelihood (see figure). The DP students were also significantly more likely to receive at least a second-class honours degree, with 84.8% of DP students achieving this level compared to 80.4% of A level students.
Post-graduation destinations
Some students in this study also completed a post-graduation survey six months after the completion of their university degree. Based on this survey, the IB diploma graduates were significantly more likely to be engaged in further study after university graduation, while the A level students were significantly more likely to have joined the workforce. Among the students who reported that they were working, the DP students were more likely to be employed in professional, scientific and technical activities while the A level students were more likely to be in wholesale and retail trade.
For more information, please see the research summary or full report. Questions about this study? Contact the research team at research@ibo.org.
---
[1] Propensity score matching allowed the researchers to select a group of A level students that had similar demographic characteristics (income level, ethnicity, gender, etc.) to the group of IB students. The aim of creating similar comparison groups is to prevent student background characteristics from biasing the overall result of the study.