We would like to reassure schools and parents that we understand that remote learning may look and feel very different around the world. In an effort to support you as best as we can at this time, we have put together some resources to help you navigate learning with Diploma Programme (DP) students outside of the school setting.
The IB recognizes the significant impact the COVID-19 (coronavirus) pandemic is having on our schools, students and their families. For us, the wellbeing and safety of our educators and students are of utmost concern.
Understandably, there is both a practical and psychological burden of quarantine at such a certain time. Everyone is processing various emotions and changes to daily life. For learners of 16–19 years this can be uniquely difficult when finding ways to navigate the social and educational changes, especially at such a critical juncture of young-adulthood. There are communities, schools and individuals who are more heavily impacted by the pandemic than others and we would like to offer support and reassurance that the IB is listening and responding to individual needs. Inclusivity and agility are our priorities at this time. This may not look or feel like a normal school year, but the IB and the DP team are here to support in any way we can.
For students
We understand that students may be worried about friends and family members in affected areas around the world, and our thoughts go to all those affected by this outbreak.
There's a wide range of digital tools and services to help students continue their studies remotely. Be sure to encourage students to communicate personal challenges with the school. The IB Answers team is always at hand to answer questions and support our schools, educators, students and parents.
For schools and educators
We ask that you consider the needs of your community, your teachers, your students and your parents/caregivers when formulating your online learning plans with the IB online learning guide.
Continuity of learning
The IB reports all COVID-19 (coronavirus) updates centrally with an easy to access FAQ. In particular, the DP team has created a series of documents with advice and clarification about the IB's requirements and processes, that will be updated over the coming months as the need arises. The below documents are currently available on the Programme Resource Centre:
N20 additional guidance for the completion of internal and other non-examination/coursework assessment components for DP subjects.
M21/N21 additional guidance for the completion of internal and other non-examination/coursework components for DP subjects.
For parents and caregivers
For many DP parents and caregivers, this may be an introduction to the DP, to which they may be asking for more and more detailed explanation of the programme. Full details about DP requirements can be accessed on our Information for parents page of the IB website. For an inspiring read, it is also worth visiting Education is the spark, in which both DP and CP graduates reflect on the burning issues in international education. It is a timely reminder of how an IB education empowers young people with the skills, values and knowledge to contribute to better, more peaceful world.
Sharing the learning
Finally, we would like to acknowledge and applaud the incredible work of DP educators around the world who have stepped up to provide each other with support. Through the sharing of knowledge, expertise and resources, you have truly embodied the spirit of the global DP community. Thank you.
If you would like to share your experience, your learnings, your challenges and your successes, please share through the communication channels or consider writing a blog.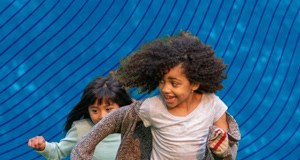 All COVID-19 related resources
Links to all COVID-19 (coronavirus) related news, resources and inspiring stories from our global community coping with remote learning.