The IB's collaboration with the Ellen MacArthur foundation began in 2016, and has continued to thrive since.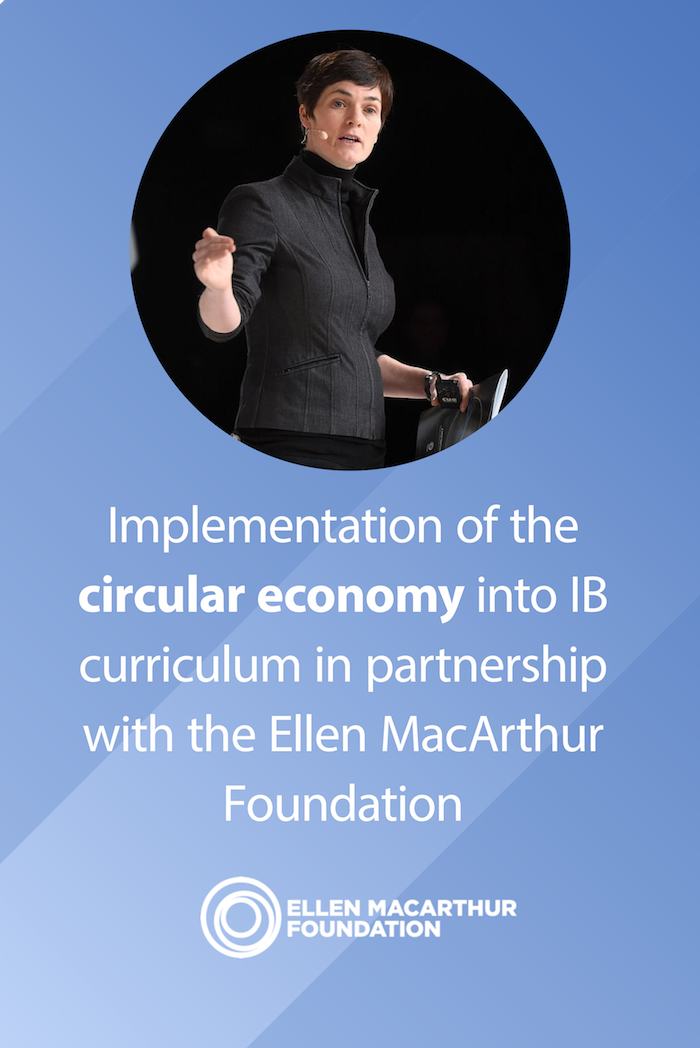 When the IB first embedded systems and circular economy thinking into the IB curriculum in 2016, it was a welcome initiative to enable IB students to create and be part of realizing a positive narrative for the future with an economy that works long-term and on a broader, more considered scale.
Dame Ellen MacArthur said: "The link with education is clear. We need an entire generation of young people and adults alike thinking differently, thinking in circular ways. At the moment our economy is predominantly linear: we take a material out of the ground, we make something out of it and ultimately that product, in the most part, gets thrown away. Circular thinking means considering from the beginning of the process of designing a product, how to design it to fit within a system, and how the materials it contains will be recovered after use. So it's an entirely different approach, and in order to apply this at scale across the global economy we need to think differently."
In 2017, the collaboration was extended to include a new online workshop, produced by the IB and the Ellen MacArthur Foundation. Participants explored sustainability as a way to develop classroom or whole-school approaches to global or local issues.
We look forward to our continuing collaboration on these important initiatives, which enrich the learning of IB students worldwide.
Read our interview with Dr Mats Linder, a project manager at the New Plastics Economy Initiative at the Ellen MacArthur Foundation.