The Universidad Popular Autónoma del Estado de Puebla (UPAEP) is a higher education institution based in Puebla, Mexico and created to develop transformative leaders. More than 17,000 students are enrolled in UPAEP, from high school to PhD programs. UPAEP offers more than 67 undergraduate programs and over 45 postgraduate programs.

UPAEP also has 10 high schools ("prepas") with over 10 years of experience offering IB programmes. It is the first high school system to implement the IB Career-related Programme (CP) in Spanish in the world and the first one to offer it at all in Latin America.
UPAEP has developed five Career-related Studies (CRS) in different professional pathways that can be implemented by other schools that wish to offer the CP to their students.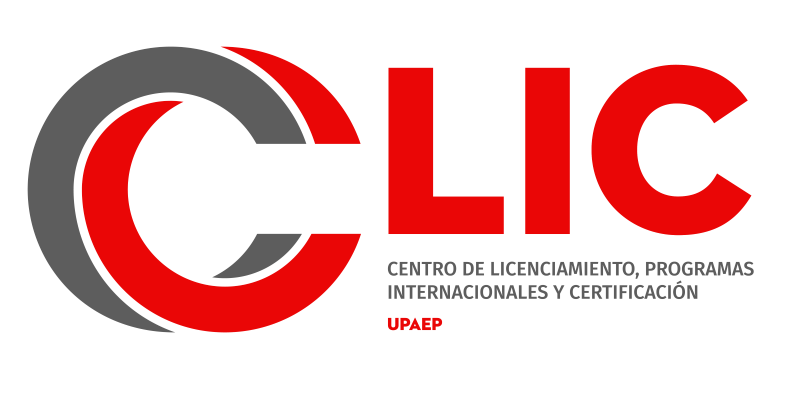 The Center for Licensing, International Programs and Certifications of Prepas UPAEP (CLIC-UPAEP) is the entity responsible for the design, licensing, promotion, training and accompaniment of the IB CP career-related studies and their optimal implementation in schools in Mexico and Latin America.
The Career-related Studies designed by CLIC have a practical approach, based on IB and UPAEP principles, educational philosophy and approaches to teaching, learning and assessment.
CLIC's Career-related Studies
CLIC's Career-related Studies are taught throughout the two years of the CP and require the completion of specific assessment products moderated by CLIC and by the External Certification Entity (ECE). In such a way the contents and the development of skills and knowledge specific to each of the curricular pathways are guaranteed. At the end of their career-related studies, students are eligible to obtain blockchain-based digital badges certifying that they have met the learning outcomes.
Each CRS is designed to be taught face-to-face in Spanish by the school's teachers, favouring collaborative planning, peer-to-peer class observations/auditing and the connection with the program's core components.
The implementation of the career-related studies does not automatically cover all the requirements for the IB CP, schools must also meet other requirements such as covering core components and Diploma Programme (DP) courses.
Available CRS through CLIC-UPAEP
Currently, CLIC-UPAEP grants licensing for the implementation of the following Career-related studies:
Prototype Design
Health Coach
Entrepreneurship
Cultural Management
Community Manager
Example CP student(s) curriculum (only available in Spanish)
The Career-related Studies consist of 6 subjects taught as follows over four periods:
Included in the curriculum:
Each study has learning products and includes the necessary rubrics for teachers to evaluate it.
Each study has three learning products that students must complete and turn in at the end of the program. These products will be moderated by the ECE UPAEP.
Each subject requires 36 teaching hours to comply with all the required contents and practices.
A student taking the CRS in Prototype Design, for example, will take the following courses over the two-year duration of the CP:
| | |
| --- | --- |
| First semester | Technological innovation |
| Second semester | Computer-aided drafting I and prototype design |
| Third semester | Computer-aided drafting II and engineering drawings |
| Fourth semester | Concurrent engineering |
School testimonials
"Through CLIC-UPAEP's Career-related Studies, Celta High School students achieve, in a practical and challenging environment, significant learning that will help them enhance their skills in the areas of study of their interest, achieving a comprehensive training as future professionals."
— Claudia Molleda, Principal of Celta International School
---
"The collaboration with UPAEP for the implementation of the CRS has been an opportunity for much growth and knowledge; continuous accompaniment and collaborative planning is sought in academies that provides many opportunities to be in contact with new dynamics."
— Entrepreneurship teacher at the D'Amicis Institute
---
"The Career-related Study in Health Coach teaches various skills that allow students to propel themselves towards their future career."
— Health Coach teacher at D'Amicis Institute
---
"The Career-related Study in Prototyping design seems to me to be very complete and innovative curricula, mainly in the case of prototype design, since it helps students interested in engineering to really see the work of an engineer, in order to be able to develop their projects with a sustainable foundation to be able to reach a physical prototype and see if it is well developed or not. I think we are always at the forefront of technology as is the case of 3D printing."
— Prototyping Design teacher at D'Amicis Institute
---
University recognition
CLIC's Career-related Studies offers students the opportunity to get practical training, related to their personal career interests and designed under strict national and international standards, recognized by UPAEP. This allows students to obtain tangible benefits in their higher studies such as scholarships and university credits, depending on the results. CLIC's CRS catalogue is great for schools in Latin America looking to implement the CP.
Students who meet all program requirements and successfully complete the CLIC Career-related Studies receive the IB CP certificate, a digital badge issued by UPAEP based on blockchain technology as well as the recognition of their studies at UPAEP. These achievements represent a considerable advantage in students' university choices.
Completion of CLIC's CRS grants students credit for UPAEP programs
The CRS in Entrepreneurship grants university credit in Business administration, Business logistics, International commerce and other bachelor's degree programs at UPAEP Business School.
The CRS in Prototyping Design grants credit in UPAEP Engineering School programs.
The CRS in Health Coach grants credit in UPAEP Health Science programs.
The CRS in Cultural Management grants credit at UPAEP Arts and Humanities School.
The CRS in Community Manager grants credit in UPAEP Marketing programs.
The list of courses susceptible to credit recognition is updated yearly.
If the student is interested in attending other universities, the student should check that the CP with this CRS will be recognized prior to starting the program.
Example student schedule
The following is a sample student's weekly schedule in the CRS in Health Coach. It is noteworthy that CLIC's provision of courses only covers career-related studies and that all other components are entirely designed, provided and taught by the school, depending on IB and local education requirements.
Monday

Tuesday

Wednesday

Thursday

Friday

8.00am-

10.00am

Personal and professional skills CP core

8.30-9.30am

Coaching CRS
8.00am-10.00am

Personal and professional skills CP core

8.30-9.30am

Nutrition CRS

8.00am-10.00am

Personal and professional skills CP core

8.30-9.30am

10.00am-
11.30am

Language A DP Course
10.00am-11.00am

Reflective project writing skills CP core

10.30 am-11.30am

Language A DP Course

10.00am-11.00am

Language A DP Course

10.00am-11.00am

Language A DP Course

10.00am-11.00am

11.30am-

1.00pm

Language B DP course

12.00pm-1.00pm

Language B DP course

12.00pm-1.00pm

Mathematics local curriculum
11.30am-1.00pm
Language B DP course
12.00pm-1.00pm
Language B DP course
12.00pm-1.00pm

1.00pm-

3.00pm

Biology
1.30pm-3.00pm
Mathematics local curriculum
1.30am-3.00pm
Biology
1.30pm-3.00pm
Biology
1.30pm-3.00pm
Service-learning
Meeting CP core
1.00pm-2.00pm
Supporting implementation
The entire process of implementation of the CLIC Career-related Studies is accompanied by advice, training and guidance for teachers by UPAEP professionals. By contracting the CLIC catalogue, schools benefit from constant orientation so that they are not alone in implementing the CRS.
For more detailed information and to design a personalized plan, explore alternatives, and learn more about CLIC's catalogue, send us an email.
Contact details
Centro de Licenciamiento, Programas Internacionales y Certificaciones CLIC – UPAEP