The IB Global Centre in Washington DC, United States, opened in 2023 after relocating from Bethesda, Maryland (2010-2023) and New York City (1975-2010). The office is surrounded by universities and embassies and is just four miles from the White House and many national monuments.
Our Washington DC office is currently home to over 150 staff members, and the main departments stationed here are:
Schools office with seven different departments
IT
Research
Finance
Global HR
Communications and Marketing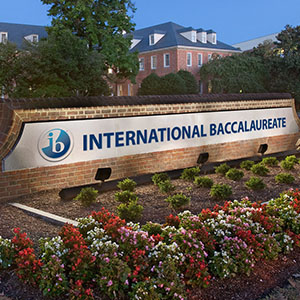 In addition to public transportation options (metro, bus and bike) the office provides easy access to I-270, I-495 and I-66, as well as all three major DMV airports. Just a few steps away you will find dining, grocery, and retail service options. Convenient parking is available below the building with direct and secure access to the office.
The U.S. capital city is home to the White House and is rich in history, culture, restaurants and entertainment. The annual Cherry Blossom Festival, a main attraction every spring celebrates the blooming of over 3,000 cherry blossom trees gifted to the city by Tokyo in 1912 as a celebration of friendship between the two cities.
"There is never a boring day! The IB is always one step ahead of the next great idea and we are always looking toward the future. That encourages me to continue adapting to change and implementing it efficiently." — Dalit Halevi, IBEN (IB educator network) Senior Manager, Washington DC