Research plays a central role in the development, quality assurance and assessment of IB programme outcomes. Recent studies indicate that IB programmes prepare students better for the next step in their education, and help develop them in a well-rounded way with a variety of skills and attributes.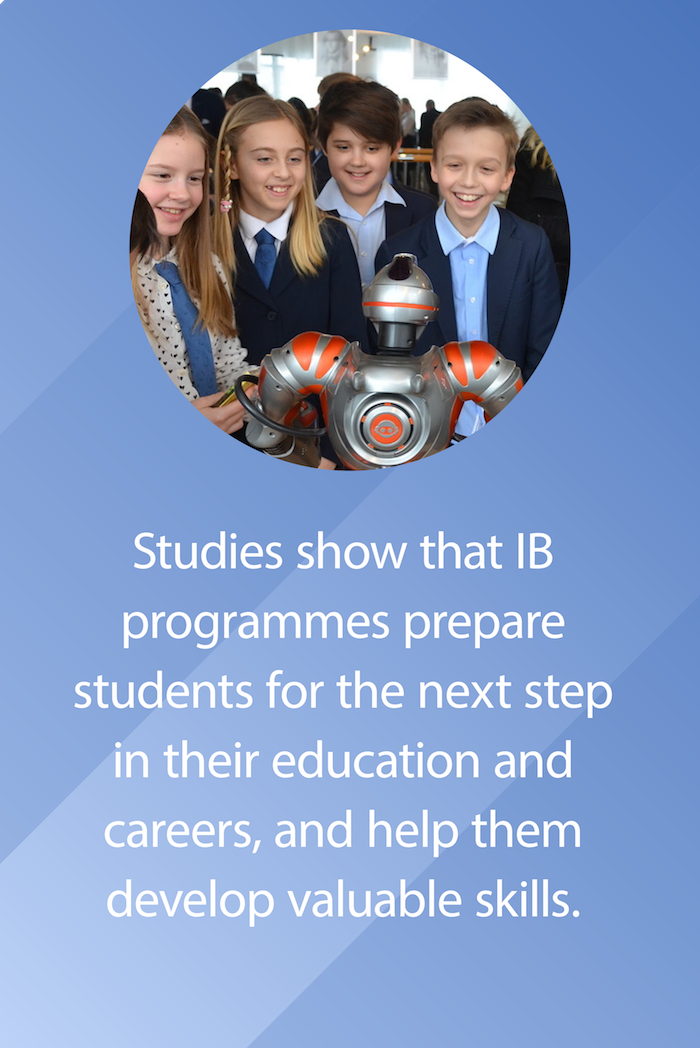 In a study into the post-secondary outcomes and 21st century skills of DP and non-DP alumni in three leading universities in the Asia-Pacific region, DP alumni reported higher capacities for a variety of skills compared to their non-IB peers. Not only did the study show that DP graduates were particularly confident in their capacity for global-mindedness, cultural sensitivity and critical thinking, participants of the study also highlighted the "skill based" nature of the DP and the "well-roundedness" this developed in students.
Other findings on college-readiness come from an ongoing study (2015-2019) examining the high school and post-secondary experiences of low-income DP students from US public schools with little or no history of college-going. The study shows that DP students—compared to their non-IB peers—are significantly more likely to perceive their coursework as rigorous, and are significantly more likely to have better classroom engagement. Preliminary findings about DP alumni indicates that this group of students transitioned smoothly to college, had strong study skills and demonstrated self-efficacy and resilience.
These studies suggest that DP students are well-prepared for higher education and life. The ability of IB students to think and collaborate across countries, cultures and disciplines allows them to approach challenges in ways that truly make a difference today—and in the future.