IB's 50th anniversary takes the lead in Brainfeed magazine
The 50th anniversary of the IB takes centre stage in February's edition of Brainfeed, the leading Indian education publication.
The anniversary, which is being celebrated worldwide by the IB community, is the cover story of the popular magazine, and features an in-depth interview with Dr Siva Kumari, the IB's Director General.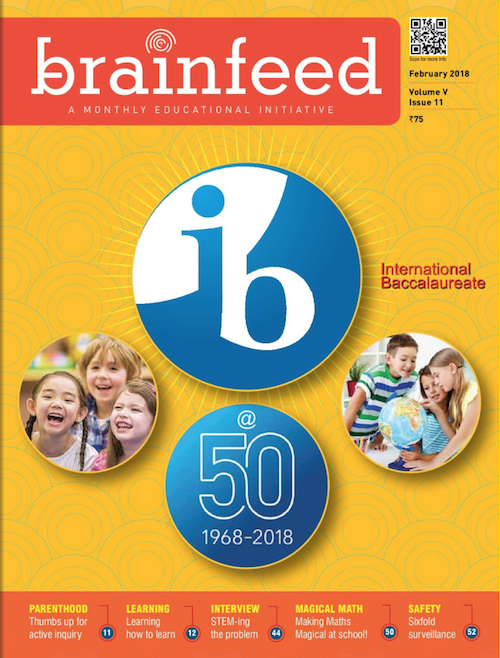 Commenting on the accessibility of IB programmes for students in India, Dr Kumari said: "More than half of IB World Schools are state schools, several of which offer IB programmes and courses for free such as Chicago Public Schools. Others, such as United World Colleges offer scholarships especially for refugees. My wish is that more and more schools will offer IB programmes to children from all income group families. We always get hugely excited whenever we get a request from a school to offer our programmes for free. And, of course, we are always looking for opportunities to improve access in countries like India".
The first IB programme in India began in 1976, and there are currently 141 IB World Schools in the country.
Read the full article in the February issue of Brainfeed from page 16