To celebrate 50 years of education for a better world, the IB is proud to present a new book to commemorate how the IB has helped shape a new world of global education that has benefitted students from all backgrounds around the world.
The International Baccalaureate—50 years of education for a better world contains accounts written by educators who have been involved with the IB from its earliest beginnings in Geneva to its successful expansion across the world, taught at every kind of school across 153 countries.
The 50th anniversary book looks back at the IB's early years, but also provides thoughts for the future, in the hope to inspire new generations to continue the effort of creating a better and more peaceful world through education.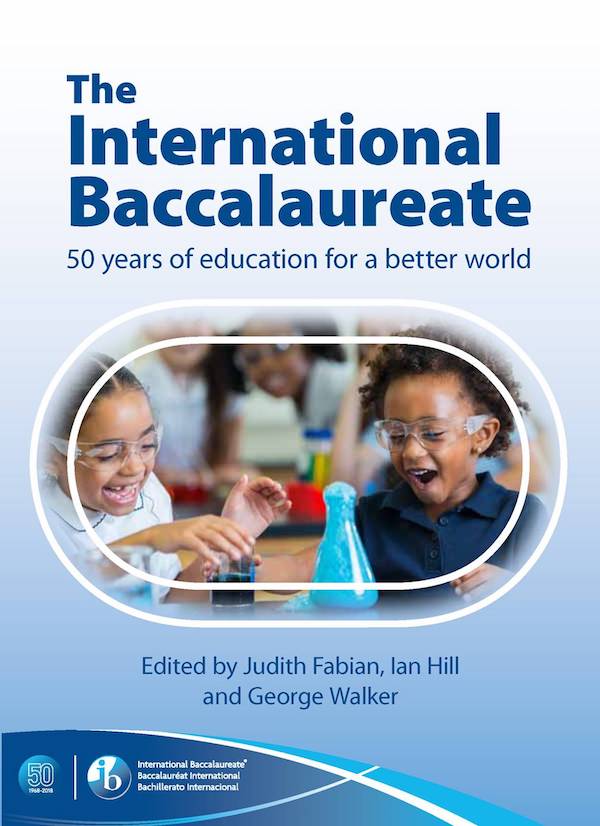 George Walker, co-editor and former Director General, said "The IB's rapid growth hasn't diluted its quality, nor weakened its ambition in pioneering international education. The IB has maintained a balance between vision and pragmatism, always remaining true to its founding, visionary impulse, while dealing efficiently with the administrative work needed to run a global organization with 5.000 schools and a million students".
Judith Fabian, co-editor and former Chief Academic Officer, added, "Everyone who has ever been part of the IB and its community will know that the work is inspired by a passionate belief in the IB's mission, and has been since its launch. That passion, and the range of varied educational views which drive the IB's success, is in evidence in this book: it is the lifeblood of the IB".
Ian Hill, co-editor and former Deputy Director General, described the book as "A vivid, entertaining history of the IB which also offers ideas for the future direction of education. No one with an interest in international education and a desire to strengthen our schools will want to miss it".
The book is available in English, French and Spanish as a printed book.