To mark our 50th anniversary, we have events taking place all over the world that celebrate international education and the entire IB community.
Alumni event in Geneva: 50 years of IB
Graduates from all IB World Schools are invited to join regional IB alumni and leadership in Geneva, Switzerland, on 26 October 2018 to celebrate our past and discuss the future of education.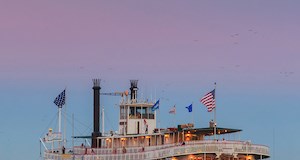 IB Global Conference New Orleans
The IB Global Conference New Orleans will take place from 18 to 21 July, and offers engaging sessions and the opportunity to connect with fellow educators. The theme for this year's global conferences is "Generation IB".