2016 Higher Education Symposium
On 9-10 November 2016, at Tufts University in Medford, Massachusetts, 110 delegates from 11 countries gathered to discuss pathways for IB students to post-secondary education and career opportunities.
For the first time, the Higher Education Symposium featured two distinct strands: one geared toward university admission officers and a new strand on IB student outcomes research. At the two-day event, 33 representatives from IB World Schools, 30 representatives from higher education institutions, and 21 researchers took part in a robust programme.
The programme of keynote speakers, expert panels and networking opportunities was designed to engage and enlighten participants, giving them ample opportunity to ask questions and network. Sessions included:
Recognition opportunities, challenges and best practices
Diversity in recruiting and advising
IB programmes as preparation for university studies
Spotlight on Chicago: examining the performance and outcomes of DP graduates
Trends in global higher education
Reflecting on DP outcomes and future research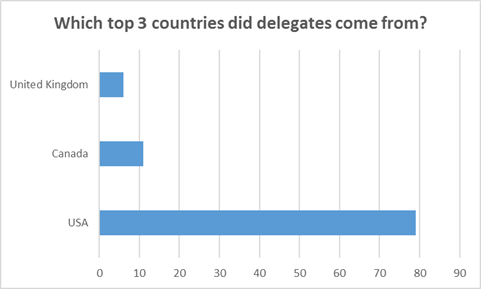 Participants from the following countries were also represented: Hong Kong, Spain, Japan, The Netherlands, Singapore, Germany, South Korea and Latvia.
Featured speakers and panelists included:
Andrew Arida, Associate Registrar and Director of Student Recruitment and Undergraduate Admissions, University of British Columbia
Jonathan Burdick, Vice Provost for Enrollment Initiatives and Dean of Admissions and Financial Aid, University of Rochester
Dr. David Conley, President, EdImagine and Professor, University of Oregon
Darla Deardorff, Executive Director, Association of International Education Administrators (AIEA)
Dr. Neil Donahue, Vice Provost for Undergraduate Academic Affairs and Professor of German and Comparative Literature, Hofstra University
Dr. Andrew Ho, Professor of Education, Harvard Graduate School of Education
Neagheen Homaifar, Head of Admissions and Financial Aid, The Minerva Schools at KGI
Kevin Hudson, Assistant Director for College Opportunity, Princeton University
Heather Michael, Staff Developer, The Teachers College Reading and Writing Project
Dr. James Monk, Head of Diploma Programme and Career-related Programme Development, International Baccalaureate
Dr. Therese (Terri) D. Pigott, Dean and Professor, Loyola University Chicago
Dr. Anna Saavedra, Research Scientist, University of Southern California Dornsife Center for Economic and Social Research
Paul Sanders, Head of Global Recognition, International Baccalaureate
Jennifer Simons, Associate Director of Undergraduate Admissions and Director of International Recruitment, Tufts University
Audrey Smith, Vice President for Enrollment, Smith College
Dr. Brian Spittle, Assistant Vice President for Enrollment Management and Marketing, DePaul University
Dr. Paulo Zagalo-Melo, Associate Provost for Global Century Education and Director of the Global Engagement Office, University of Montana
Karen Phillips, Executive Director, Texas IB Schools (TIBS)
Dr. Anthony P. Monaco, President, Professor of Biology, and Professor of Neuroscience, Tufts University
Laura C. Wellesley, Global Recognition Manager, International Baccalaureate
Dr. John W. Young, Head of Research, International Baccalaureate