CIS
CIS Career & Recruitment Services can connect you with more than 700 high-quality, reputable member schools located throughout the world. Their personalized service provides the support and guidance you need to build a career in international education.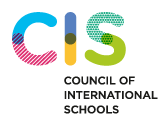 How the service works
Through CIS, Educators and Leaders can search and apply for positions at CIS member schools. You can also sign up to receive updates on new positions and CIS will reach out to you directly when they have positions that match your experience. When you are interested in a position, CIS will represent you and help you showcase your skills to the school and ensure all the necessary vetting is completed.
Every CIS member school goes through a rigorous membership process, including a school visit, and agrees to the CIS code of ethics covering recruitment and employment practices.
For further information on using CIS Career & Recruitment services, visit the CIS website. Vacancies are listed in English only.