IB World magazine is the official magazine of the IB. Through the magazine, we hope to keep everyone informed about the stories happening across the ever-widening IB community. If you require one issue in particular, please contact us and we'll send you a PDF.
PAST ISSUES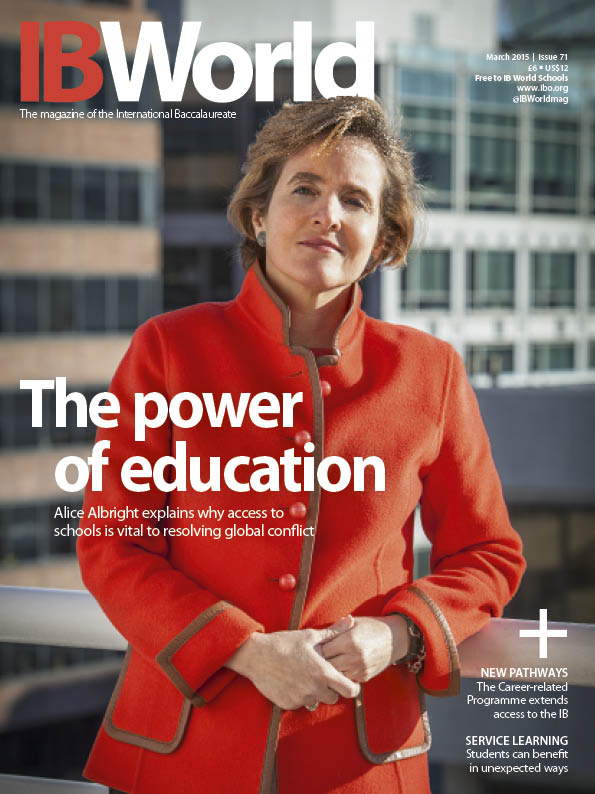 In issue 71, Alice Albright explains how the Global Partnership for Education is helping to get millions of children into school; the IB Director General talks about the organization's new strategy; and a scholar explains how the IB helped her connect two unlikely subjects. We also look at changes to the IB's Career-related Programme (CP).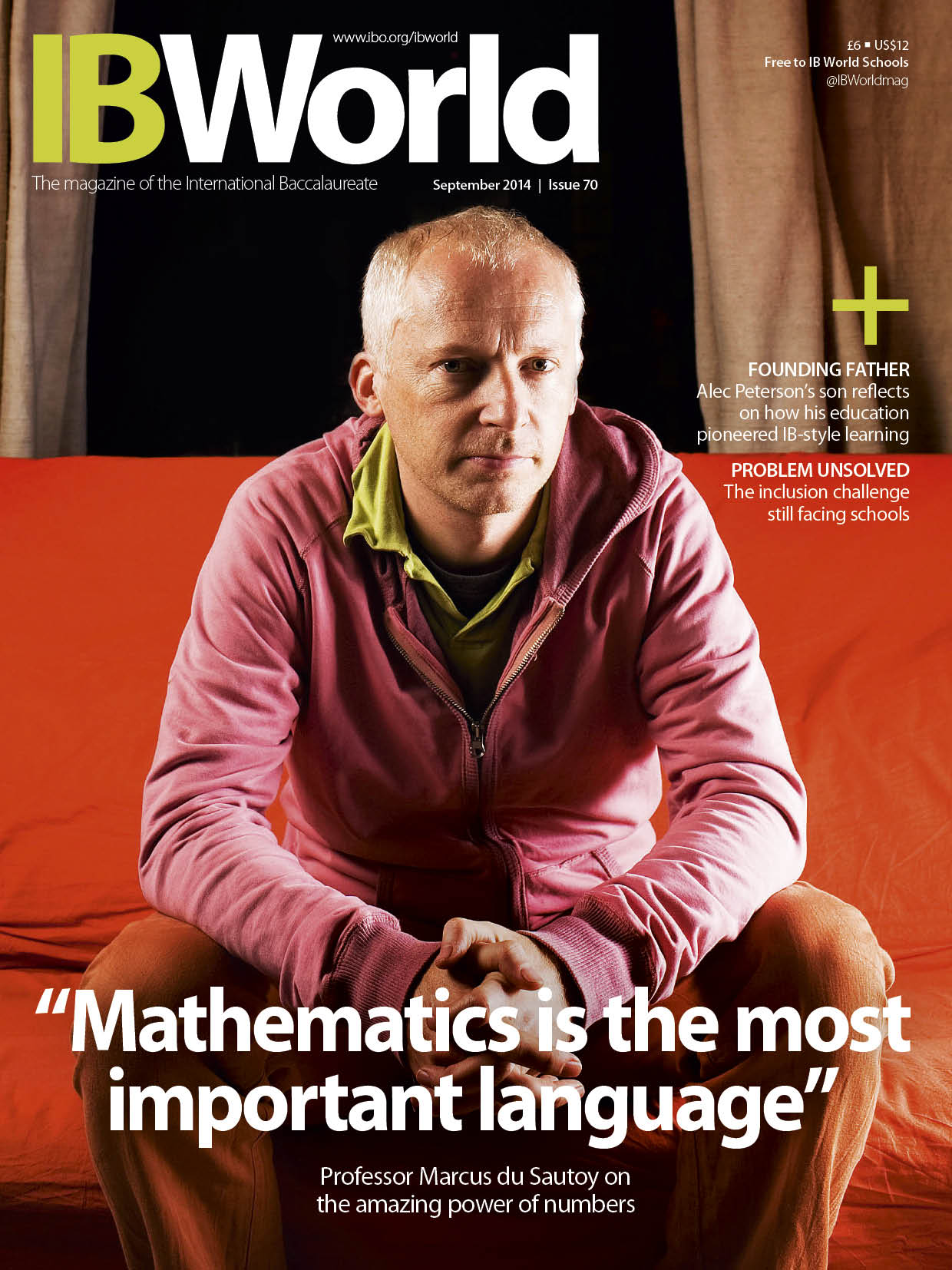 In issue 70, Professor Marcus du Sautoy discusses his vision for teaching the 'literature' of mathematics; we look at new approaches to teaching and learning in the Diploma Programme (DP); the son of the IB's first Director General, talks about his father; and schools reflect onbecoming authorized for the Primary Years Programme (PYP).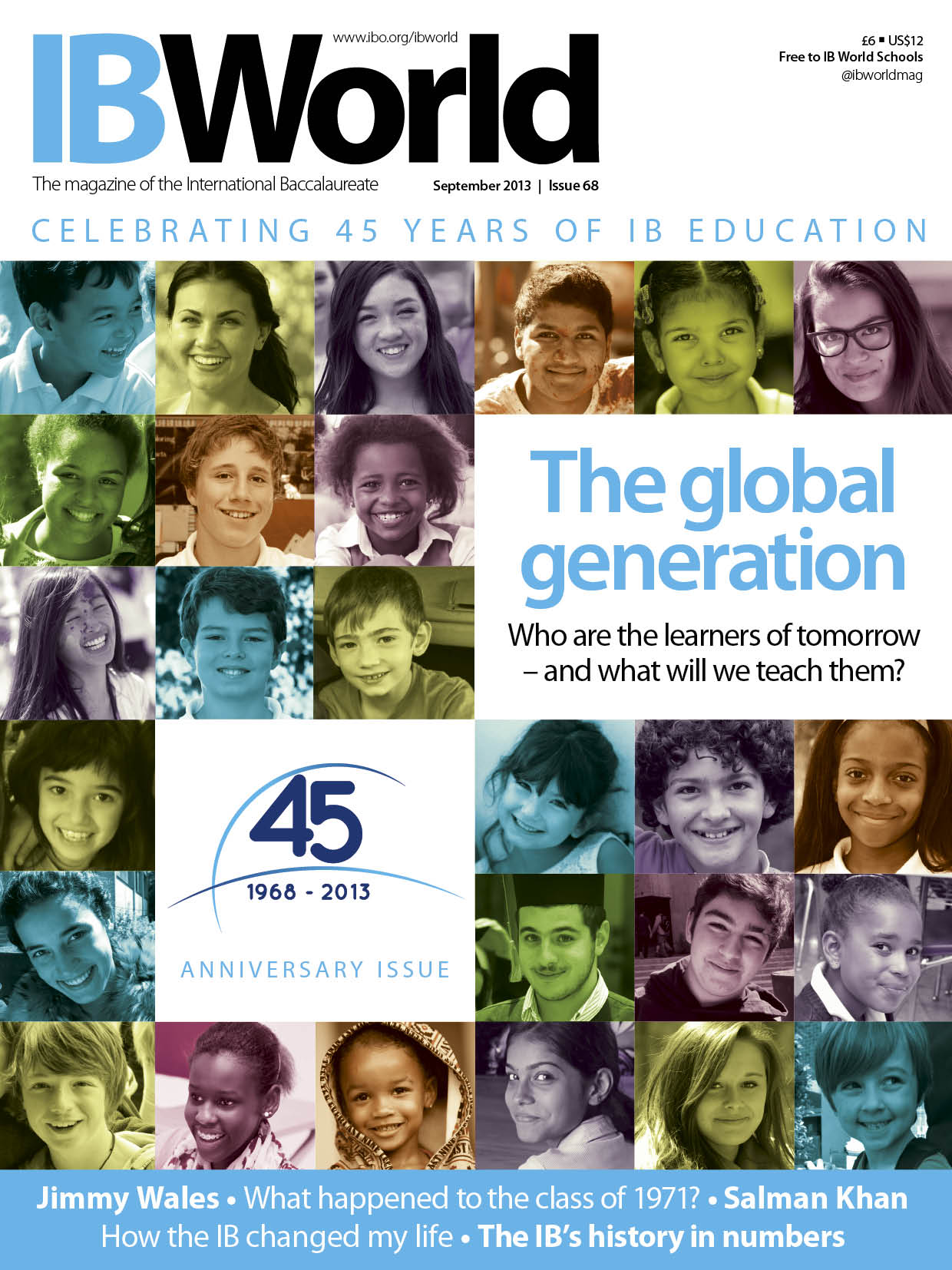 45 years after the birth of the IB, issue 68 looks at how international education might develop in the next 45 years; and we explore the different paths taken by the original 12 IB schools. We also talk to today's education visionaries, from Wikipedia co-founder Jimmy Wales to Khan Academy's Salman Khan.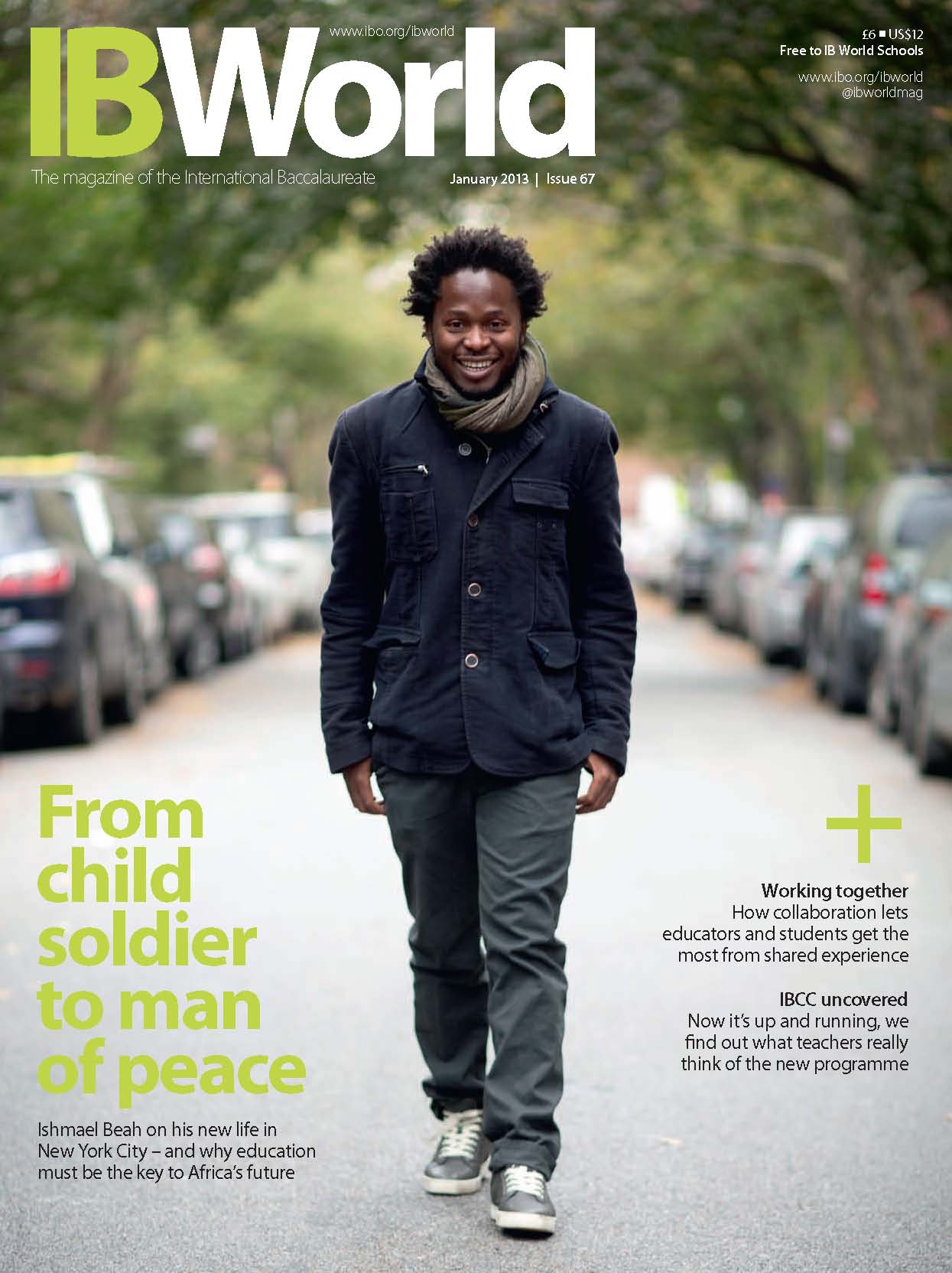 In issue 67, Ishmael Beah tells us why he's dedicated to helping others learn from his experience; Ben Walden is bringing his performance techniques into the classroom to help students find their path in life; and Elizabeth Mason demonstrates why music is an effective tool for teachers to help students make connections in their learning.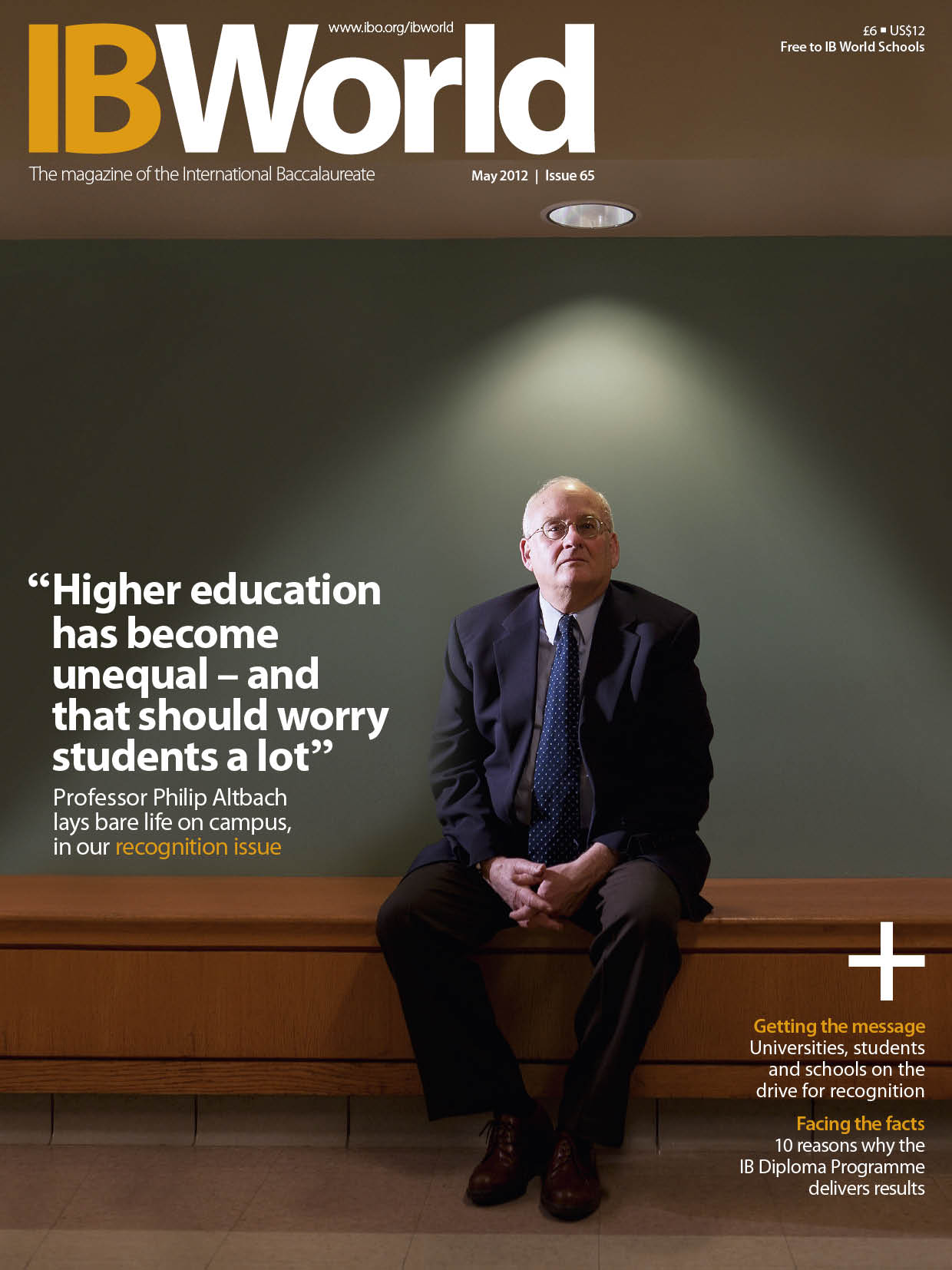 In issue 65, we look at what the increase in entries to higher education means for quality, diversity and IB World Schools; why higher education institutions are so enthusiastic about Diploma Programme students; and Anthony Gillett explains why map-making is a great way to connect IB students to the local area.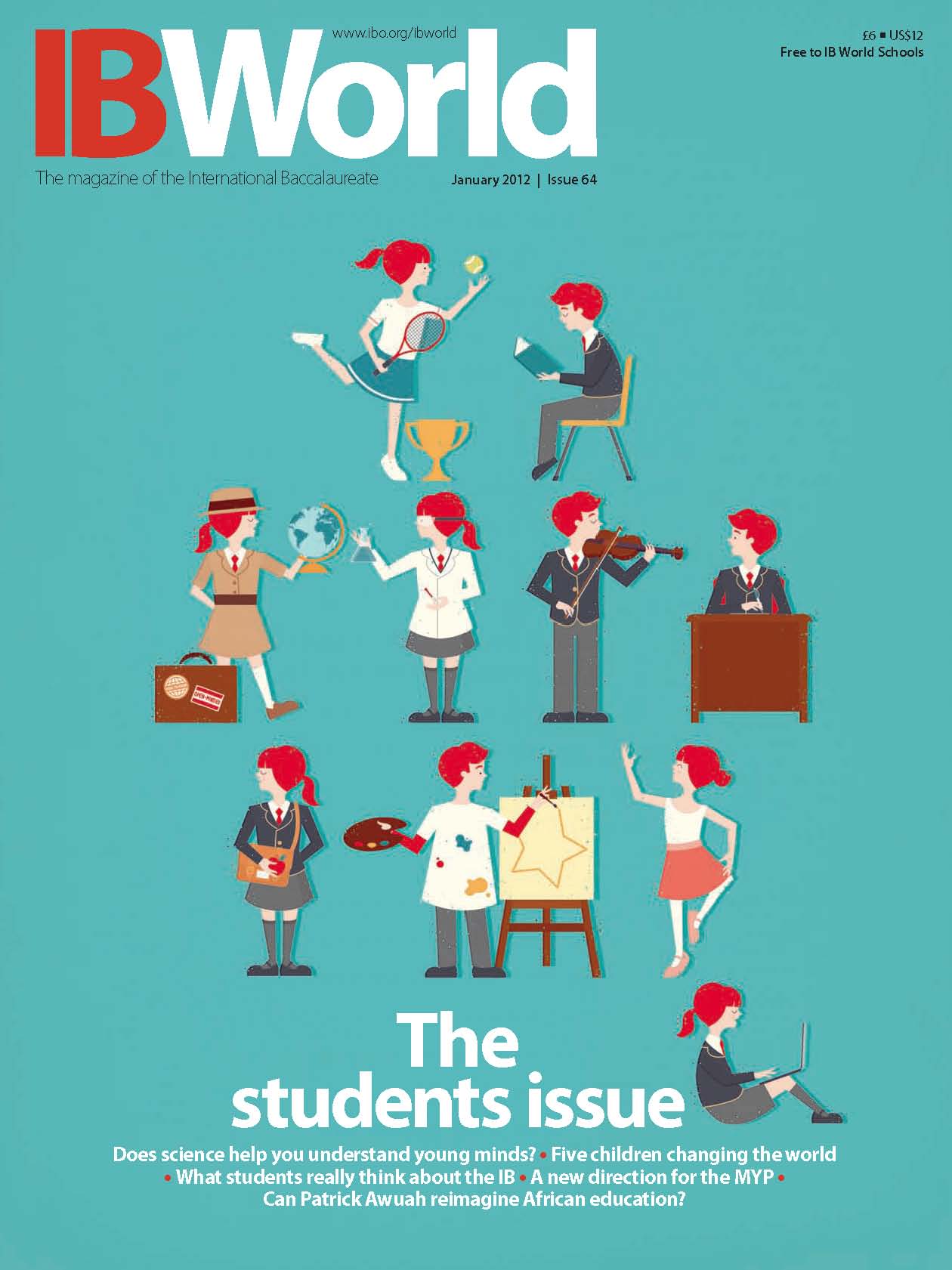 In issue 64, we discuss how observing your colleagues can speed up professional development; psychologists and IB educators have some thought-provoking ideas to encourage student-centred learning.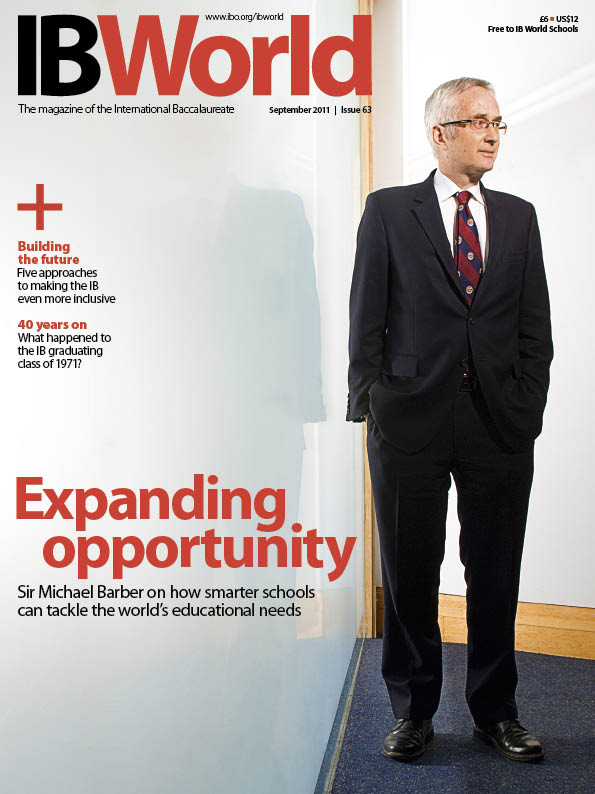 In issue 63, educational guru Sir Michael Barber comments on what the best schools get right; three of the first students to complete the Diploma Programme share their stories; Bella Mandry says news stories illuminate a subject; and how schools are offering a new generation of students an IB education.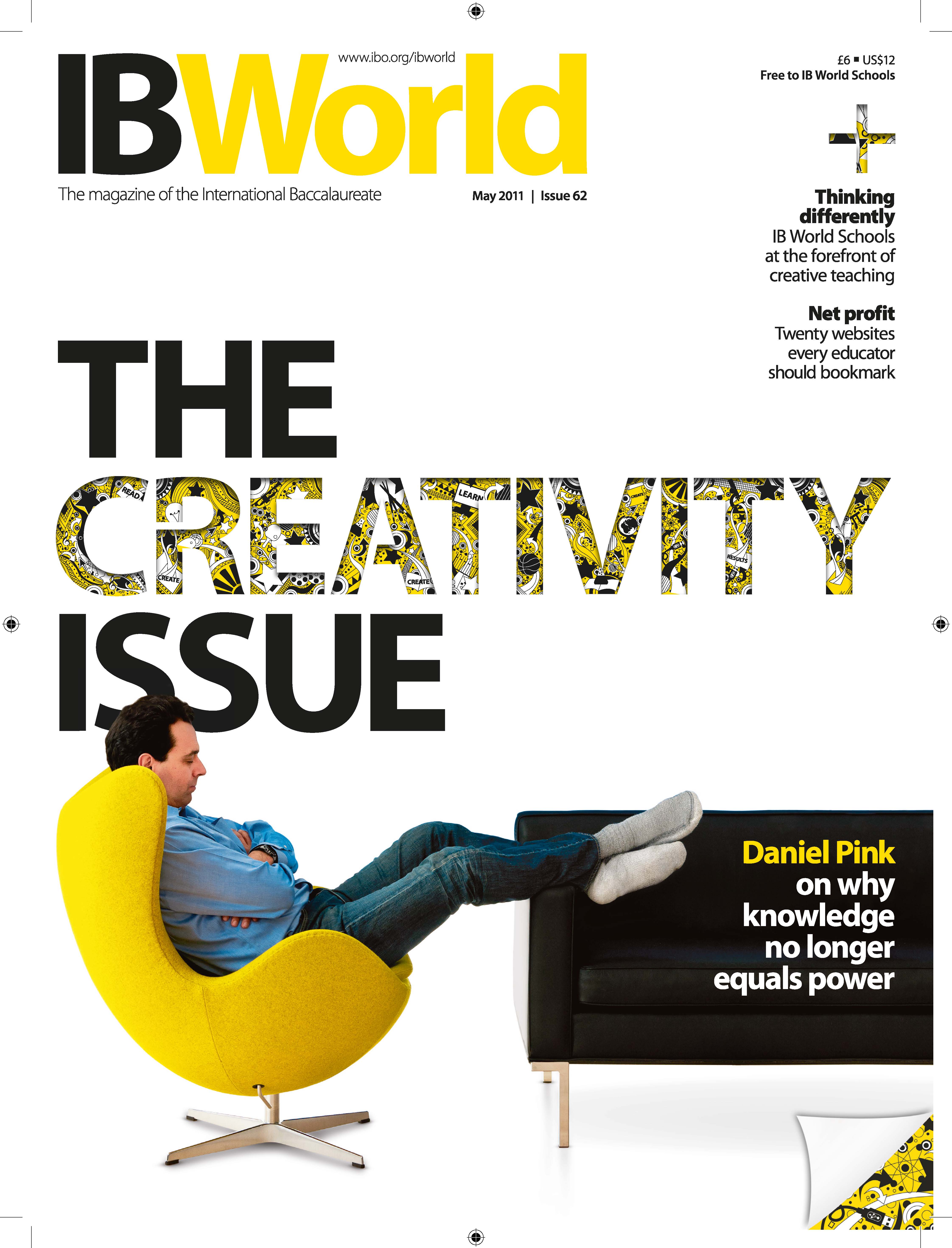 In issue 62, Daniel Pink believes we need to rethink the way we educate; IB World Schools are unlocking creativity across the curriculum; students help communities in Latin America; the Houston Texans linebacker is taking the NFL by storm; and school librarians' expertise can bring learning to life.