We are pleased to announce our keynote and featured speakers who will be bringing us valuable insight, in relation to the conference theme of 'IB Shaping the Future'.
Keynote speakers:
Rose Luckin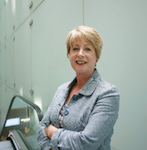 Rose Luckin is Professor of Learner Centred Design at UCL Knowledge Lab and Director of EDUCATE: a London hub for EdTech StartUps, researchers, educators, learners and parents to work together on the development of evidence based EdTech. Rose's research involves the design and evaluation of educational technology using theories from the learning sciences and techniques from artificial intelligence (AI). She has a particular interest in how AI can be used to enable more effective, continuous, formative assessment processes and tools that capture cognitive, social, emotional and metacognitive progression.
Rose is also a Trustee and Governor at St Paul's School, London; a Trustee of the Ufi Charitable Trust; a governor, at the Self-Managed Learning College in Brighton; a Trustee of the Education Media Centre and a member of the McGraw-Hill Learning Science Research Council Advisory Board. She was previously Pro-Vice Chancellor for teaching and Learning at the University of Sussex.
Recent non-academic reports include: Solved! Making the case for collaborative problem-solving (Nesta in 2017); Intelligence Unleashed: An argument for AI in Education (Pearson, 2016); and Decoding Learning: The Proof, Promise and Potential of Educational Technology (Nesta, 2012).
Pak Tee Ng, PhD
Pak Tee Ng is Associate Dean, Leadership Learning at the National Institute of Education (NIE), Nanyang Technological University (NTU), Singapore. He oversees and teaches in milestone executive programmes for leaders in Singapore schools (Principal-ship and Head-of-Department-ship). Pak Tee's main areas of teaching, research, training and consultancy at NIE are Educational Leadership, Educational Policies, Learning Organisation, Change Management, Innovation, Complexity, and Coaching.
Pak Tee has authored several books and numerous journal articles, book chapters and conference papers. His latest book, published in 2017, is Learning from Singapore: The Power of Paradoxes. This book is part of the Routledge Leading Change Series edited by Andy Hargreaves and Pak Tee Ng.
Meagan Fallone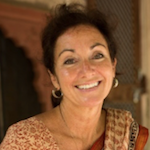 Meagan Fallone is an entrepreneur, a designer and a passionate mountaineer. Bringing these diverse talents together as the CEO of Barefoot College International, she exemplifies exceptional vision and commitment to social leadership while advocating for strong professional practices within a Social Innovation context.
In her current role at Barefoot College, her focus on human centric design have allowed her to heighten impact for its beneficiaries and expand operations within her tenure to more than 80 Countries in the Global South. Her larger vision is to bring together formally educated young people to interface with resource deprived communities in ways that shape their leadership skills for future application in the commercial sector, fostering more enlightened future leaders whose commitment to triple bottom line delivery will be assured.
Featured speaker:
Jim Knight
The Rt Hon Lord Knight of Weymouth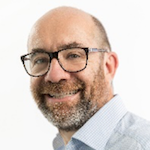 Jim Knight works in education, medtech and as a legislator. He is the Chief Education and External Officer at TES Global Ltd, the news, training, jobs and resource sharing service for teachers. Jim is a founder of XRapid, enabling diagnosis of malaria and asbestos fibres using iPhones.
As a UK government minister his portfolios included rural affairs, schools, digital and employment. He was a member of Gordon Brown's Cabinet 2009-2010, before joining the Lords after the 2010 General Election. He is also a visiting Professor at the Knowledge Lab of the UCL Institute of Education.
Dr Charles Chen Yidan
Founder, the Yidan Prize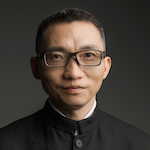 Dr Charles Chen Yidan established the Yidan Prize in 2016 with a mission to make the world a better place through education.
Dr Chen is recognized as China's Internet philanthropy pioneer. He co-founded Chinese Internet giant Tencent in 1998. In 2007, he launched the Chinese Internet industry's first charity foundation with his partners – the Tencent Charity Foundation – of which he remains honorary chairman.
Apart from his charity work with the Tencent network, Dr Chen undertakes other education philanthropy. Since 2009, he has been supporting the Wuhan College, a private non-profit university in China. He has topped the Forbes China Charity List 2017.
Dr Chen holds a bachelor's degree in Applied Chemistry from Shenzhen University and a master's degree in Economic Law from Nanjing University. He served as a visiting scholar of Stanford Law School in 2014 and was conferred the Degree of Doctor of Humanities (honoris causa) of The Hong Kong Polytechnic University in 2017.