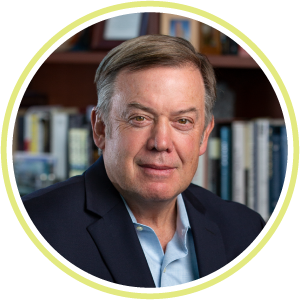 President Michael Crow
Michael M. Crow is an educator, knowledge enterprise architect, science and technology policy scholar and higher education leader. He became the sixteenth president of Arizona State University (ASU) in July 2002 and has spearheaded ASU's rapid and groundbreaking transformative evolution into one of the world's best public metropolitan research universities. As a model "New American University," ASU simultaneously demonstrates comprehensive excellence, inclusivity representative of the ethnic and socioeconomic diversity of the United States of America, and consequential societal impact.
Lauded as the "#1 most innovative" school in the nation by U.S. News & World Report for eight straight years, ASU is a student-centric, technology-enabled university focused on global challenges. Under Crow's leadership, ASU has established more than twenty-five new transdisciplinary schools, including the School of Earth and Space Exploration, the School for the Future of Innovation in Society and the School of Human Evolution and Social Change. It has also launched trailblazing multidisciplinary initiatives including the Biodesign Institute, the Julie Ann Wrigley Global Futures Laboratory and important initiatives in the humanities and social sciences. Crow earned his PhD in Public Administration (Science and Technology Policy) from the Maxwell School of Citizenship and Public Affairs, Syracuse University.
---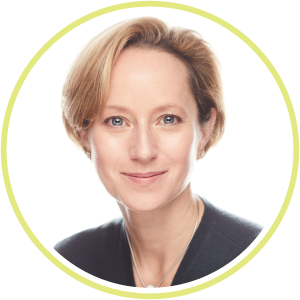 Dr Lisa Damour
Recognized as a thought leader by the American Psychological Association, Dr Lisa Damour co-hosts the Ask Lisa podcast, writes about teenagers for the New York Times, appears as a regular contributor to CBS News and works in collaboration with UNICEF. She is the author of two New York Times bestsellers, Untangled: Guiding Teenage Girls Through the Seven Transitions into Adulthood and Under Pressure: Confronting the Epidemic of Stress and Anxiety in Girls, and the soon-to-be-published book, The Emotional Lives of Teenagers: Raising Connected, Capable, and Compassionate Adolescents.
Dr Damour serves as a Senior Advisor to the Schubert Center for Child Studies at Case Western Reserve University and has written numerous academic papers, chapters and books related to education and child development. She maintains a private practice and also speaks to schools, professional organizations and corporate groups around the world on the topics of child and adolescent development, family mental health and adult well-being.
Dr Damour graduated with honors from Yale University and worked for the Yale Child Study Center before earning her doctorate in clinical psychology at the University of Michigan. She has been a fellow at Yale's Edward Zigler Center in Child Development and Social Policy and the University of Michigan's Power Foundation. She and her husband are the proud parents of two daughters.
Website: drlisadamour.com