Heidi Hayes Jacobs
Dr Heidi Hayes Jacobs is recognized internationally for her seminal work in contemporary curriculum design, vertical mapping and modernizing responsive school environments. She is president and founder of the Curriculum Designers Group and works directly with various schools in different settings. Dr Jacobs's models on the curriculum mapping world are the basis for software solutions used globally. She has engaged in projects with both national and international organizations and companies. These include the Association for Supervision and Curriculum Development (ASCD), The National Association of Elementary School Principals (NAESP), Learning Forward, the European Council of International Schools, and the International Baccalaureate amongst many others. She has also authored 13 books including the best-selling Bold Moves for Schools: How We Create Remarkable Learning Environments with co-author, Marie Alcock. She is currently working with Allison Zmuda on a new book, Streamlining the Curriculum: How to cut, keep and create what matters most for the modern learner.
Michael Klemm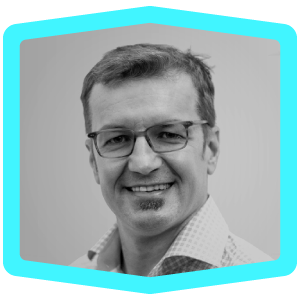 Michael Klemm is an education professional with extensive experience in international education, employability, education technology (edtech) and entrepreneurship. Having worked for training institute NTUC (National Trades Union Congress) LearningHub, the National University of Singapore and Minerva University in several countries across Asia (Singapore, India, Thailand), he has gained substantial expertise in the education industry. He is advisory board member with edtech start-up Akadasia and mentors edtech start-ups in Eduspaze and 500Startups. He founded and currently manages the Singapore Education Network and is also a Venture Partner, higher education and edtech, for education consultancy, EDT & Partners.
Josep Mas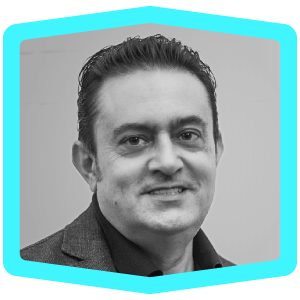 Josep Mas is currently partner (Asia-Pacific) with EDT & Partners, a global consultancy firm in the education, education technology (edtech) and content industries. He held senior positions in sales, marketing, business development and product with Cambridge University Press in Europe and Asia, where he worked for nearly 23 years. He also worked at McGraw-Hill Asia, where he was responsible for all local product developed for Asian markets. In the past he was also involved with several start-ups; notably, BTwinBooks, where he was Chief Product Officer, Chief Marketing Officer, and a board member. Josep was also Interim Executive Director of Las Lilas School, the oldest Spanish Language school in Singapore, and one of the only two private centres accredited by the Instituto Cervantes in Asia-Pacific. Over the past 15 years, he has consulted for some of the leading publishers in Europe and Asia and has been a frequent lecturer in industry events and master programmes. He is a regular mentor for organisations like Eduspaze, Creatella and Singapore Education Network. A graduate from Universitat Autònoma de Barcelona and IESE Business School, Josep lives in Singapore.
Sha-En Yeo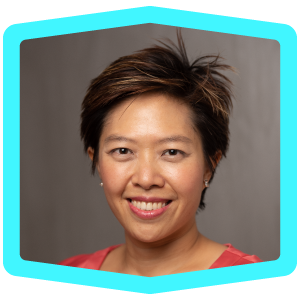 Sha-En Yeo is the founder of Happiness Scientists, a TEDx speaker and a graduate of the Master of Applied Positive Psychology (MAPP) programme at the University of Pennsylvania. She believes that every human being can live their best life, and she seeks to empower others to take charge of their well-being by sharing research and tools from the field of positive psychology. She has trained more than 20,000 people across the world, including corporate clients such as the Young Presidents' Organization (YPO), AAK (formerly AarhusKarlshamn), GIC (Singapore sovereign wealth fund) and Shopee. Sha-En was identified as one of LinkedIn Asia's top mental health advocates to follow. She has featured on Singapore's TV documentary Chasing Happiness, as well as in local newspapers and on radio programmes.