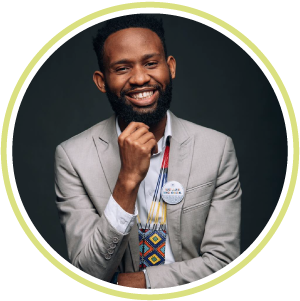 Wandile Mthiyane
Wandile Mthiyane stands as an influential figure in leadership, advocacy, and design. Renowned as the founder of The Anti-Racist Hotdog, he holds a Master's degree in Architecture from Andrews University. An adjunct professor, Wandile's expertise has been shared through guest lectures at prestigious institutions such as Andrews University and Yale. His impactful roles include being an Obama Leader, One Young World Ambassador, Resolution Fellow, and TEDx Fellow. Wandile's dynamic prowess as a speaker and political analyst has earned him distinction.
Guiding Ubuntu Design Group and leading the Ubuntu Architecture Summer Abroad Design Justice School, Wandile's accomplishments are detailed at antiracisthotdog.com.
In a recent venture, Wandile launched "the tea", an innovative peer-to-peer inclusion rating platform uniting women and individuals of colour with workplaces fostering respect and diversity. His overarching goal is to combat workplace discrimination and empower individuals for a more inclusive society.
---
James Nottingham
James Nottingham is a consultant, author and teacher based near Edinburgh, Scotland. He works with IB and state schools to help identify the adjustments that can be made to significantly improve learning for all students. He has worked closely with professors Carol Dweck (Growth Mindset) and John Hattie (Visible Learning); been a teaching assistant in a school for deaf children; taught from pre-kindergarten to 12; and held a range of school and district leadership positions. His twelfth book, Teach Brilliantly, will be published in December and offers a guide for creating optimal conditions in which all students can thrive. More about his work can be found at LearningPit.org.
---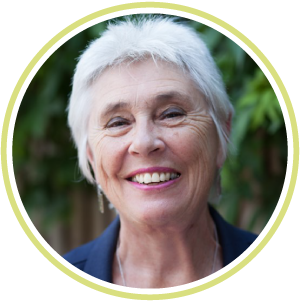 Sue Roffey
Dr Sue Roffey is a teacher, psychologist, academic and social activist. She is currently honorary professor at University College London, Director of Growing Great Schools Worldwide and Sunna to three young grandchildren. A highly respected authority on all aspects of wellbeing in schools, Sue is a prolific author, having written over 20 books and numerous chapters and articles on behaviour, childhood, relationships, social and emotional learning (SEL) and positive psychology, several translated. Her last co-authored book was Creating the World We Want to Live In (2021) and she is now writing "ASPIRE to Wellbeing and Learning for All: The principles underpinning positive education", to be published by Routledge next year.
Now based in London, Sue works internationally, including in the UK, Australia, South Africa, Egypt, China, Iceland and New Zealand. Her Circle Solutions framework is a safe, strengths-based and solution-focused approach to SEL, described by some school leaders as transformative.