We are pleased to announce this year's IB Global Conference keynote and featured speakers who will be sharing their vision of how to shape the future of education.
The conference app offers the most complete and up-to-date information of the IB Global Conference, Vienna 2018. Consult this app to find information on sessions, speakers, sponsors and other delegates. The interactive app functionalities also allow you to engage with speakers and other delegates.
Download the app on your mobile by searching for "International Baccalaureate Organization" in the app store or view the online version through the button below and log in with your profile.
You will receive a printed Conference Programme Booklet upon arrival at the conference.
Before you arrive, you can already take a look at the conference programme with all sessions descriptions.
Ama van Dantzig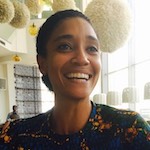 Biography:
Ama divides her time between Accra and Amsterdam – building bridges between seemingly opposite worlds. An IB alumna with an academic background in Development Studies, her international lens was sharpened early on.
Ama is co-founder of Dr. Monk, a research and ideation studio that takes on issues of global inequality and sustainability. With vast experience on the ground in many countries and communities, Ama believes in the ability of people to generate ingenious solutions for the challenges of our time.
Variety is the spice of life, which is why Ama continues to find energy in the novel and the innovative.
Learning to share
As the writer Fatou Diome said on French television in 2015 when debating with a Dutch right wing politician: "On sera riche ensemble ou on se va noyer tous ensemble" (We will all be wealthy, or we will all drown). These words were spoken in relation to the tragedy of people leaving their homes, crossing the Atlantic in search of better lives.
Working for over a decade as social entrepreneurs on global inequality and sustainability has taught us. We know that the conceptualization of society into separate silos has limited our perspective. Really, we exist in an interconnected web of life – a system. In our quest for impact we have learned to acknowledge complexity and interconnectedness.
The creation and consumption of wealth has as a consequence the inadvertent and capricious emission of CO2. While wealthy parts of the world develop, consume and build ambitious dreams, they do not calculate the implications in terms of CO2 emissions. We do not consider the connection between CO2 emissions and symptoms of climate change being experienced in other parts of the world: delayed unpredictable and destructive rains, flooding, drought, famine etc. There is no consensus on investments to pay for the impact of climate change in the global south. While wealthy and influential parts of the world make plans for their technological developments there is little attention paid to where the human and natural resources for this development comes from: the global south. When we think of the global south, we think of "help", "development" and "poverty". Our conceptualization of our global society is skewed and in many cases backwards. The global south has been investing in the dreams and ambitions of the wealthy for decades if not centuries.
How can we move from the mentality of the rapper 50 Cent's "get rich, or die trying" to the mentality of the street artist of Camden markets reframe of "get rich or try sharing"?
Dr Heidi Hayes Jacobs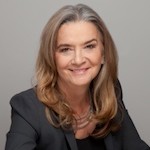 Biography:
Dr Heidi Hayes Jacobs is founder and president of the Curriculum Designers Group, providing professional services to schools and organizations internationally to create engaging and meaningful learning experiences, design vertically aligned curriculum maps and support teaching strategies to meet the needs of 21st century learners. She has consulted to groups ranging from international, national, state and provincial education departments, professional organizations such as ASCD, NAESP, Learning Forward, the European Council of International Schools, the Near East School Association, the College Board, ADK International Sino-Canadian Schools in China, New Zealand's Learning Network, the Kennedy Center, the Peace Corps World Wise Schools, Carnegie Hall, Australia's EduTech, the Committee on Teaching About the United Nations, the International Baccalaureate, the NY State Higher Education Commission, the CCSSO workgroup on Global Competencies, and AASA's Collaborative Project focused on innovation. She is on the architectural team of Fielding-Nair International which works in 47 countries on expanding possibilities through modern learning spaces. In 2014 she received the MAIS International Educator Award. She has authored thirteen books, the most recent being Bold Moves for Schools: How We Create Remarkable Learning Environments, co-authored with Marie Alcock.
Are You Ready to Make a Bold Move in Your School? Creating Modern Learning Spaces, Schedules, and Programs to Support the Contemporary Learner
How can we prepare our learners for the future? Schools throughout the world are examining the bold moves needed to be a responsive learning environment. If we want innovative and engaging learning experiences for right-now learners then we need corresponding program structures to support those efforts. Dr Jacobs will explore fresh ideas and practices on learning spaces, grouping configurations, schedules, and program designs. She will share exciting examples of new school architecture from throughout the world but also new types of schedules and grouping patterns to spark our imaginations. Most importantly, she will share specific strategies to not only engage task force teams at IB World Schools in the process of transformation but also to find the courage to do so. As stated in her recent book: ʺWe support bold moves rather than tepid reiterations of the past because boldness sparks innovation, propelling the actions that are required to complete the transition to 'right now.' ʺ
Dr Stefani Hite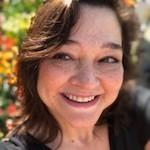 Dr Stefani Hite is a graduate of the American School in London, Tufts University, and the University of Pennsylvania. After a decade in marketing, Stef changed careers to become an educator. Her doctoral work at Penn researched K-12 teacher efforts to implement program change.
Stef has decades of experience in education as a teacher, an administrator, and an international school leader. An experienced professional learning designer, Stef specializes in supporting organizations around systemic change initiatives with a focus on building collective efficacy, design thinking, and participatory leadership. Stef co-authored Intentional and Targeted Teaching: A Framework for Teacher Leadership and Growth with Doug Fisher and Nancy Frey.
Transforming Teacher Appraisal into a Meaningful Professional Learning Process
The verdict is in: traditional approaches to evaluation and appraisal do not positively impact student achievement (Stecher, 2018). So, how do we find the balance between accountability and a system that empowers teachers to work collectively and lead their own professional growth? "When we look at collaborative cultures ... the systems that have strong degrees of collaboration ... have built in a growing and increasing sense of responsibility about what they're doing and how they need to explain themselves—not just to themselves, but to the wider system" (Fullan, 2017). There is tremendous evidence that a collaborative culture has the power to make a very large impact on student achievement (Hattie, 2017). Using participatory leadership practices, school teams can develop a truly meaningful design for teacher appraisal. The result is a Professional Learning Process: differentiated experiences for teachers aligned to a common school wide evidence-based model. The participatory leadership approach is ideal for school leaders who truly want to grow their educators into empowered professionals. During the session we will follow a case study of one school's transformative journey while learning practical tools and protocols to engage in appraisal design that results in more purposeful and responsive instruction for students.
Stecher, B. et. al, (2018). Improving teaching effectiveness: Final report: The Intensive Partnerships for Effective Teaching Through 2015–2016. Santa Monica, CA: RAND Corporation.
Fullan, M. (Summer 2017). Making progress possible: A conversation with Michael Fullan. Educational Leadership. (74) 8-14
Hattie, J., & Zierer, K. (2017). Ten mindframes for visible learning: Teaching for success. NY: Routledge.

Lord David Puttnam
Biography:
Lord David Puttnam is the Chair of Atticus Education, an online education company founded in 2012 that delivers audio-visual seminars to students all over the world. In addition to this, he is a member of the House of Lords where he pursues an active role in a variety of areas, from educational and environmental issues to digital skills. He spent 30 years as an independent producer of award-winning films including The Mission, The Killing Fields, Chariots of Fire, Midnight Express, Bugsy Malone and Local Hero. Together these films have won 10 Oscars, 10 Golden Globes, 25 Baftas and the Palme D'Or at Cannes.
The Future: Friend or Foe?
What defines a successful education? What will such an education look like in the future? And what adjustments will that future itself entail?
In his keynote address, Lord Puttnam will question exactly what we mean when we talk about 'education', and where our current understanding of student success fits within a sustainable vision of the future.
As people across the globe find their daily lives increasingly impacted by advancements in technology, the future has become a point of anxiety—an almost dystopian landscape of automated jobs, fake news and digital 'brain-drain'. Lord Puttnam will argue that the future need not be something to fear, but instead, if we focus on transforming the way we educate our young people, it can be something to look towards with hope and optimism.
This will involve a re-assessment of what education—and indeed intelligence—actually involves. For instance, present methods of assessing the abilities of students often establish the wrong criteria, and thus provide the wrong outcomes. Research suggests that the digital future will reward uniquely human skills such as creativity and critical thought. Lord Puttnam will argue that we must encourage our governments—and help our educators—to develop new methods of learning that cultivate and develop these skills. Should we fail, we are likely to find ourselves inadequately prepared for the social, economic and employment ramifications of a technology-driven 21st century.
Shai Reshef
Biography:
President and founder of University of the People (UoPeople), Shai Reshef, is an educational entrepreneur with over 25 years' experience in the international education market. Widely recognized for his work with UoPeople, he was named by the Huffington Post as the Ultimate Game Changer in Education, and was included in WIRED's list of the 50 People Who Will Change the World. He was named one of Fast Company's 100 Most Creative People in Business as well as a Top Global Thinker by Foreign Policy Magazine. Before founding UoPeople, Reshef directed KIT e-learning, the first online university in Europe. Shai Reshef's TED Talk has reached over 5 million viewers.
The Education Revolution: How Online Learning Will Shape the Future of Education for Students and Teachers
We are facing a crisis in higher education: by the year 2025, UNESCO estimates that there will be nearly 100 million qualified applicants seeking places in universities that do not exist. At the same time, a rapidly evolving and globalized modern economy demands that job-seekers have advanced credentials, and that educational programs are taught to a high international standard.
There is, however, a solution. By harnessing the power of technology, online education has proven to have the capacity to radically transform higher education, providing opportunities for all qualified students regardless of who they are or where they are. University of the People—the world's first non-profit, tuition-free, American accredited online university—is leading this Education Revolution by providing high quality, accessible degree programs at a low cost to students around the globe. With over 17,000 students enrolled from over 200 countries and territories, UoPeople is disrupting the current paradigm of higher education and setting an example for the world.
In this special presentation for the International Baccalaureate Organization, UoPeople President Shai Reshef will discuss the future and the potential of online education, along with the opportunities it holds for students and teachers in higher and secondary education alike.

Will Richardson
Biography:
Will is a leading activist for fundamentally reimagining the experience of school for all children. His work around Modern Learning is focused on the gaps between what we know and believe about learning and what we actually do in schools, the new opportunities and challenges for learning in the modern world, and the amazing new possibilities for classrooms given the technologies of the day. He's the owner of two children who grew up in the digital age, and he is also a former public school educator of 22 years.
Will is the co-founder of ModernLearners.com, a site dedicated to exploring new paths for learning and teaching in schools. He is the co-creator of Change.School which is an intensive 8-week professional learning experience for educational leaders who want to reframe their work through a modern lens. And he is also the co-creator of the Modernlearners.Community, a membership site that currently hosts over 500 educators from 20+ countries who are engaged in ongoing professional learning supported by a team of experienced coaches and community members.
An internationally recognized speaker and author, Will has addressed hundreds of thousands of educators in 18 countries, and worked with dozens of schools worldwide on the need for profound change to traditional models of schooling given the moment in which we now live. In 2017, he was named one of 100 global "Changemakers in Education" by the Finnish site HundrED, and was named one of the Top 5 "Edupreneurs to Follow" by Forbes. He has authored six books, most recently "Freedom to Learn" by Solution Tree.
Learning Today, Learning Tomorrow: Reimagining Schools in the Connected World
While almost everyone agrees that change is accelerating now that information technologies and networks are ubiquitous, the irony is that for schools, real change will only happen when we start with the present, not the future. Unless we engage in profound conversations around what learning really is and how it happens most powerfully in classrooms, any changes we attempt for schools moving forward risk being irrelevant and unsustainable. In fact, our most difficult task may be to acknowledge many of the unpleasant truths about our current approaches to education. Schools were not built for an abundant world where knowledge, information, teachers, and technologies are everywhere. And the reality that while our connected students are learning non stop in their lives today, little of it has to do with what's being presented in the curriculum. This presentation examines the opportunities and challenges for schools today who are willing to start by answering the question "What do you mean by learning?"
Kendall Zoller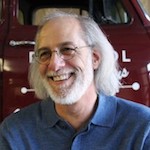 Biography:
Kendall Zoller, EdD Educational Leadership, is an author, educator, researcher, international presenter, and co-author of Calming Chaos, Leading Through the Ecotone (2018) and The Choreography of Presenting (Corwin Press, 2010). As president of Sierra Training Associates, he specializes in communicative intelligence and Hacking Leadership. Kendall is also the author of over three dozen reviewed book chapters and journal articles spanning topics of communication, community, and leadership. His work has spanned the United States, Canada, Europe, China, Thailand, India, Malaysia, and the Philippines. He has presented at Harvard, UC Berkeley, St. Anselm College, Boston University, University of Chicago, and Loyola University Maryland.
Using the Ecotone to Shape a Future: From Chaos to Calm
The Ecotone is a place between where you are and where you want to go. It is the experience of getting to the future. Leading into the future requires tolerance of chaos while simultaneously providing islands of calm. Islands of calm provide people with places to reflect, think, and clarify as the journey of uncertainty continues. The future destination may be clear yet the trek can be full of ambiguity and discomfort. An ecotone can support that trek.