Speakers
Adzo Ashie

Adzo started her career in Education as an Admissions Counselor at Mount Holyoke College and later went on to work as a Research Associate for the National Committee for Responsive Philanthropy in Washington, DC. In 2005, she joined Ashesi University College as Associate Director for Career Placement and was promoted to Dean of Student and Community Affairs in 2006.
Adzo served as Dean of Students at Ashesi until August 2012 when she left to serve as the Regional Development Manager for Africa in the IB. Prior to this role, Adzo was on the Regional Council for the IB Africa Europe and Middle East (AEM) from 2008-2012.
Fiona Clark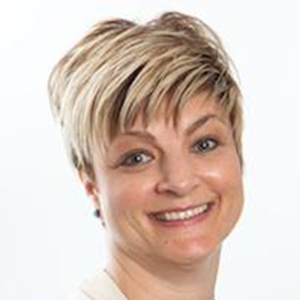 Fiona has been involved with the IB since 1995 when she started teaching chemistry for the DP at schools in Canada and Bermuda. She was a member of the IBEN acting as an examiner, workshop leader, school visitor, consultant and reader. Fiona started working in the IB Africa, Europe, Middle-East Global Centre in 2010 as a Curriculum Manager for sciences subjects. Since 2013 she has been working as a part of the School Services DP team and now the Authorization team (MYP, DP and CP). Fiona has also worked on several publications related to both MYP and DP sciences.
Chris Durbin
Chris Durbin is Associate Director of School Support and Evaluation for the Council of International Schools (CIS) based in the Netherlands. He is responsible for overseeing the processes of membership for schools new to CIS, and for accredited schools in Europe, Africa and the Americas. He is currently coordinating the process of revising CIS International Accreditation based on feedback from schools.
Earlier, he worked for the English Schools Foundation (ESF), Hong Kong, where he was responsible for quality assurance, curriculum and professional development, which included the introduction of IB programmes. Earlier in his career, Chris worked in education in the UK as a local education authority inspector/advisor, and before that, with BBC Education as an Education Officer. In both positions, he developed a European-wide reputation for education for global citizenship and contributed to many Council of Europe conferences.
Peter Fidczuk

Peter Fidczuk has been the UK Development and Recognition Manager since 2014 and in his role supports recognition of IB prgrammes by UK universities. Roughly one in ten of all IB graduates apply to UK universities and so maintaining good relationships with these stakeholders is a key objective of his role.
Warren George
Warren is Head of Professional Services for the Diploma and Career-related programmes for the IB based in The Hague, Netherlands, and was previously Curriculum Manager for Studies in language and literature. He has worked extensively in local and international schools in Argentina, both as a classroom practitioner and deputy head.
Jon Halligan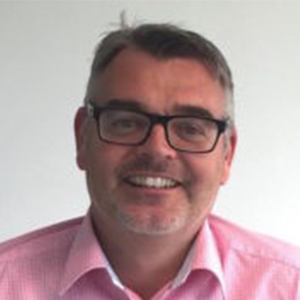 Jon is the Head of Development & Recognition for Africa, Europe and the Middle East. He is responsible for the strategic development of schools within the region, in particular working with schools as they embark on their IB journey, either as a new school or as an authorized school implementing a new programme. He also works with the various ministries, officials, regulators and other influential educational bodies to raise awareness and understanding of IB programmes and their value for national equivalency purposes.
Margareth Harris
Margareth is currently Manager for IB World Schools. Margareth worked in the Learning and Teaching Division of the IB as Curriculum and Assessment Manager for Languages and participated in the review and development of the 2014 MYP (known as the MYP Next Chapter Project) from its first conversations to its final publication and implementation in schools. Over a period of more than 20 years, Margareth has worked in schools in Australia, Hong Kong, France and Indonesia as a teacher of languages, PYP, MYP and DP teacher, MYP Coordinator, Moderator, Personal Project and Community Service Coordinator, school visitor and workshop leader.
Dr Heidi Hayes Jacobs
Dr Heidi Hayes Jacobs is founder and president of the Curriculum Designers Group, providing professional services to schools and organizations internationally to create engaging and meaningful learning experiences, design vertically aligned curriculum maps and support teaching strategies to meet the needs of 21st century learners. She has consulted to groups ranging from international, national, state and provincial education departments, professional organizations such as ASCD, NAESP, Learning Forward, the European Council of International Schools, the Near East School Association, the College Board, ADK International Sino-Canadian Schools in China, New Zealand's Learning Network, the Kennedy Center, the Peace Corps World Wise Schools, Carnegie Hall, Australia's EduTech, the United Nations Council on Teaching about the UN, the Near East School Association, the International Baccalaureate, the NY State Higher Education Commission, the CCSSO workgroup on Global Competencies, and AASA's Collaborative Project focused on innovation. She is on the architectural team of Fielding-Nair International which works in 47 countries on expanding possibilities through modern learning spaces. In 2014 she received the MAIS International Educator Award. She has authored thirteen books, the most recent being Bold Moves for Schools: How We Create Remarkable Learning Environments, co-authored with Marie Alcock.
Analourdes Herrera
Analourdes, originally from San Diego, California, joined the IB in 2011. She is now conducting PhD research on immersive learning, AR and AI. She holds a Master of Science (Msc) in Public Management and a Bachelor of Arts (BA) degree in International Politics, Trade and Culture. With more than 11 years working in the field of e-learning, blended learning and capacity building in international organizations, including the United Nations, Analourdes is passionate about innovation in learning design. Analourdes is the IB Learning Design Manager and is based in The Hague, Netherlands.
Dr Stefani Hite
Dr Stefani Hite is a graduate of the American School in London, Tufts University, and the University of Pennsylvania. After a decade in marketing, Stef changed careers to become an educator. Her doctoral work at Penn researched K-12 teacher efforts to implement program change.
Stef has decades of experience in education as a teacher, an administrator, and an international school leader. An experienced professional learning designer, Stef specializes in supporting organizations around systemic change initiatives with a focus on building collective efficacy, design thinking, and participatory leadership. Stef co-authored Intentional and Targeted Teaching: A Framework for Teacher Leadership and Growth with Doug Fisher and Nancy Frey.
Dina Khalaf
Dina Khalaf is the IB Development and Recognition Manager for UAE, Turkey and Iran and supports new and existing schools in addition to engaging with regulatory bodies, ministries and universities to improve DP & CP recognition. She has extensive IB experience as a teacher, DP Coordinator and Head of School. In addition, she has a strong background in IB teacher training, consultancy and evaluation of schools based on IB standards.
Peter Kotrc
A teacher of literature and history by trade, Peter taught his first IB class in 1980 at Vienna International School where he served in most possible roles (except gardener) for 20+ years. He lead the International School of The Hague (ISH) through a phase of growth before joining Berlin Brandenburg International School in 2012 to be Head of the first four programme IB World School. Peter holds a MPhil from Vienna University, an MA from Oxford Brookes and is a trained coach and organization developer.
Nicholas Lyddon
Nicholas is a Development and Recognition Manager at the IB. He is responsible for the strategic development of francophone schools within the Africa, Europe, Middle East region, leveraging his experience in organic growth from a school perspective to bring added dimension to the team. Nicholas works both with schools as they embark on their IB journey and educational bodies for national equivalency purposes.
Edmond Maher
Dr Edmond Maher is the Director of School Support and Evaluation at CIS. He has over 20 years of experience in education in leadership roles both in Belgium and Australia. Ed served as Director of DY Patil International School Belgium since its inception in 2012. He also served as Head of the Antwerp British School from 2008 through 2011. Ed began his educational career at St. Augustine's College Sydney and St. Edmund's College Canberra as a Principal and Deputy Head. His educational studies include a Master of Arts from the University of Notre Dame in the USA, a Master of Educational Leadership from Australian Catholic University and a Doctor of Education from the University of Bath in the UK. Throughout his career, Ed has devoted time to public service through state government committee work and a range of community service programmes.
Maripé Menéndez

Maripé currently works as Regional Manager for Iberia at the IB Global Centre located in The Hague, The Netherlands. Previously she was Senior Advisor for Development, Marketing and Communications in the IB Foundation Headquarter in Geneva, Switzerland.
Maripé has also been Director of Marketing and Communications at Legg Mason-Vetusta in Geneva, Managing Director of the IE Fund in New York, U.S.A., Director of Communications at IE Business School in Madrid and Deputy Director of Communications at Yves Saint Laurent Madrid, Spain.
Roseline Muchiri
Roseline is the IB's Authorization Associate Manager, supporting all candidate schools and IBEs in the IBAEM region to implement the Primary Years Programme. Prior to joining the IB as the PYP Associate Manager, Roseline was involved in the PYP in her capacity as a teacher and language coordinator in an IB World School in Kenya. As a PYP practitioner, she has a wealth of experience in the implementation of the programme and the processes the schools undertake as they pursue authorization.
Fidelis Nthenge
Fidelis works as Head of the IB World Schools department based in the IB's global centre in The Hague. She is responsible for the development and implementation of school improvement strategy for IB World Schools, in line with the IB strategy and objectives, supporting IB World Schools to achieve their optimal teaching, learning and assessment. Before joining the IB in 2011, Fidelis spent 14 years with the Aga Khan Education Services in East Africa, where she was head of two of their IB World Schools in Nairobi, Kenya and Dar es Salaam, Tanzania.
Dr David Ottaviano
Dr David Ottaviano, Director of International Accreditation for the Western Association of Schools and Colleges, was Head of IB World Schools for 21 years in Europe, Asia and the Middle East. He was formerly Headmaster of the International School of Bucharest, Romania, International School of Belgrade, Serbia, American School of Milan, Italy, Canadian Academy in Kobe, Japan and GEMS International School in Dubai, UAE.
As an administrator, psychologist and teacher David received a BA from Grove City College in psychology, an MA in school psychology from Montclair State College, and an Ed.D. from Fairleigh Dickinson University in Educational Leadership and Psychology.
Vedrana Pavletić
With her professional background in Arts and Humanities, Vedrana has taken a number of IB Educator roles for the PYP and MYP and worked in schools across Europe and Asia, before joining the IB Global Centre in The Netherlands in 2014. As a Development and Recognition Manager for AEM, she is working with schools, associations, universities and governments to promote the IB and support the implementation of the programmes in a range of contexts in this region.
Mary Tadros

Mary is the Development and Recognition Manager for the Middle East in addition to being the Academic Programs Advisor for Queen Rania Teacher Academy (QRTA) working on Pre-Service and in-service teacher education programmes in Jordan and the region. Mary is also the workshop director for QRTA, a professional development provider for the IB. Mary is a Senior Education Specialist working on education initiatives in Jordan and the region.
She is an IB Educator with extensive experience as a workshop leader, consultant and team leader for school evaluation and authorization visits, in addition to being a professional development evaluator. Mary serves on the Council of International schools (CIS)/New England Association of schools and colleges (NEASC) visiting teams to accredit schools internationally.
Dolly Wanjiku
Dolly started working for the IB as an Academic Officer in the continuum department in September 2010. She then took a position as the PA to the Regional Director in April 2011 when the IB moved to their new offices in The Hague. Since then she has taken up various positions where she worked as a key member of the professional development conference team and has successfully been in charge of the student keynote speakers at the annual AEM IB Global Conference for the last seven years. Dolly moved to the development team as a Development Associate and in 2017 took up the role of Development Associate Manager. Dolly is the Account Manager for Benelux and supports the team while leading in the logistic aspects of the events department. She is responsible for pre-event planning, onsite management and post-event evaluation for all Education Festivals in the AEM region.
Chris Wright
Chris has been working in education for more than 30 years in a range of roles, including as head of three schools. His first IB experience was in 1995, when he worked in the Middle East as principal of an international school. There, he introduced the DP and was the theory of knowledge coordinator. He has worked with schools in Albania, Venezuela, Russia, Mostar in Bosnia, and Greece and is interested in how successful leadership in international schools is both culture and context driven.
Kendall Zoller
Kendall Zoller, EdD Educational Leadership, is an author, educator, researcher, international presenter, and co-author of Calming Chaos, Leading Through the Ecotone (2018) and The Choreography of Presenting (Corwin Press, 2010). As president of Sierra Training Associates, he specializes in communicative intelligence and Hacking Leadership. Author of over three dozen reviewed book chapters and journal articles spanning topics of communication, community, and leadership. His work has spanned the United States, Canada, Europe, China, Thailand, India, Malaysia, and the Philippines. He has presented at Harvard, UC Berkeley, St. Anselm College, Boston University, University of Chicago, and Loyola University Maryland.