Below, you'll find information on this year's conference venue, traveling to the conference and booking accommodation.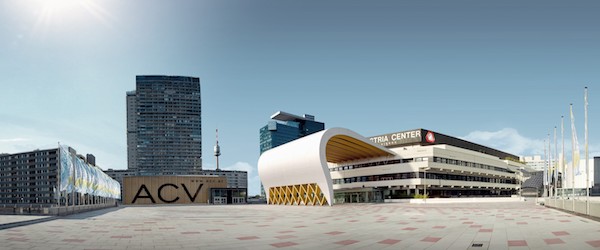 All events for the IB Global Conference 2018, Vienna, Austria will take place at the Austria Center Vienna.
Surrounded by contemporary architecture, just 7 minutes from the city centre and a few minutes' walk from the Danube and the Donaupark. Austria's largest conference centre has a total capacity for 20,000 delegates and offers 24 lecture rooms for between 100 and 4,320 participants, 180 meeting rooms and 22,000 m² of exhibition space.
Conference address
Austria Center Vienna
IAKW - AG
Internationales Amtssitz- und
Konferenzzentrum Wien, AG
Bruno-Kreisky-Platz 1
A-1220 Vienna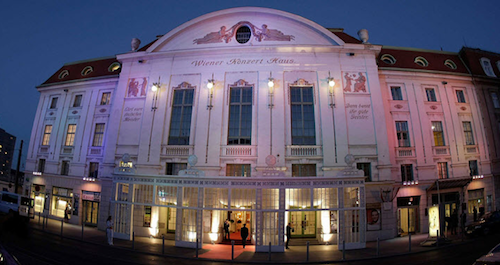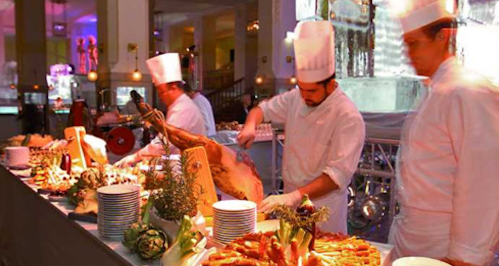 The Conference Evening: Past meets Future – Vienna Style
The Conference evening is taking place at the Wiener Konzerthaus in Vienna. We are proud to invite our conference participants to enjoy a night with great networking, excellent food and music in a festive and historic setting with a mixture of magnificent historism and sensuous Art Nouveau.
With its unique architecture and stylish interior, the Wiener Konzerthaus is a jewel. For over 100 years it's mission has been to act as a venue for the cultivation of fine music, as a meeting point for artistic endeavor, as a home for music and as a cultural center for Vienna.
Friday, 5 October, 2018
7pm – 11.30pm: Conference evening with buffet, drinks, music and entertainment (dress code: smart casual)
Bus transportation will be provided to and from the Wiener Konzerthaus and the Austria Center Vienna.
Conference evening venue address
Wiener Konzerthaus
Lothringerstrasse 20
A-1030 Vienna
We have negotiated special rates with select hotels in Vienna during the conference. For available hotels and to book your stay in Vienna please visit our Hotel Online Booking Platform.
Do you need a visa to visit Austria?
Please check the visa information provided by the Austrian Ministry of Foreign Affairs. Visa applications have to be submitted three months before the event.
Flights
We have appointed Sky Team as our official Airline Network for conference delegates. To obtain Sky Team rates please click here.
How to get to the venue
The Austria Center Vienna is conveniently located and can easily be reached via public transport in as quickly as 7 minutes from the Stephansplatz in the heart of the old town. Please check out the Austria Center's website to find the fastest route to the conference.

We have negotiated special rates with Wiener Linien – the company running the largest part of the public transit network in the city of Vienna. During the conference you will get 10% off their day passes.
Just follow this link and select one of the offered products (the link will only be active as of 11 June 2018).
1 day € 7,20
2 days € 11,52
3 days € 15,84
4 days € 18 ,-
5 days € 20,16