We would like to thank all our sponsors and exhibitors for their support of the IB Global Conference, and look forward to seeing them in Vienna.
Global Sponsors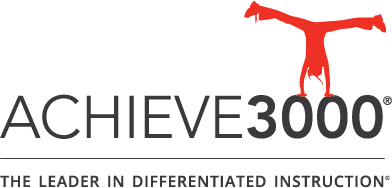 Achieve3000® is the Leader in Differentiated Instruction®, serving nearly three million students worldwide. Achieve3000 meets all students at their individual reading levels, accelerating learning and preparing them for university and careers. Achieve3000's patented methodology of differentiated instruction opens access to all students across IB programmes (PYP, MYP, DP, and CP).

Follett is your one-stop shop for IB materials and merchandise. Follett is the exclusive worldwide distributor for materials published by the International Baccalaureate®. The same great IB materials and merchandise previously purchased through store.ibo.org are now delivered with the expertise and support of Follett at titlewave.com/go/ib. This includes exam papers, books, merchandise and other library and classroom materials. Also available from Follett is content from other leading publishers for the IB sector including Oxford University Press, Hodder Education, Cambridge University Press, and Pearson. Follett is proud to offer free shipping to customers in Canada and the US.

Think a digital textbook is a PDF? Think again! Kognity's curriculum aligned intelligent textbooks for the IB couple the highest quality interactive content with our platform's data-driven formative assessment approach. This ensures that students have access to engaging content and exam prep material, and continuously see their individual strengths and weaknesses. Teachers can track their students' progress, allowing them to differentiate their teaching and automate formative assessment based on each student's needs. Kognity's intelligent textbooks are already used by hundreds of schools in over 75 countries with great results - 95% of teachers think that Kognity helps their students learn.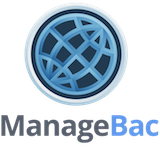 Faria Education Group provides integrated systems to enhance efficiency in international education. Faria Education Group is the world's leading provider of software to IB World Schools, and offers a fully integrated school management suite: ManageBac for planning, assessment and reporting, OpenApply for admissions and enrolment, and iSAMS, our integration partner, for international school information management. ManageBac, OpenApply and iSAMS provide an integrated cloud-based solution for international schools with a robust core management system linked with data synchronisation and LaunchPad Single-Sign-On. Faria Education Group currently serves more than 2,200 leading IB World Schools in over 120 countries.

Oxford University Press resources fully immerse learners in the IB approach, building the in-depth subject knowledge and interdisciplinary skills central to long-term achievement. Oxford develops DP Course Books directly with the IB, and also produces a wide range of study tools and MYP resources.

Pamoja is an education technology company based in Oxford, UK. We provide schools, teachers and students around the world with progressive, flexible solutions that support the implementation of blended learning methodologies.
In 2009, we launched the largest International Baccalaureate (IB) Diploma Programme online. We now teach thousands of students from hundreds of schools, promoting student responsibility and success whilst supporting schools' blended learning strategies, through our flagship Pamoja Taught courses. We've recently developed new School Taught courses that enable teachers to flip their classroom. Students access IB-authorised lessons and resources via our online platform, encouraging new learning opportunities.
Platinum Sponsors

BridgeU is an online platform built around the unique needs of IB schools. We work in line with the IBO mission by encouraging intercultural education through providing insights to global university pathways. Through our platform, students are empowered to apply to their best-fit universities across global destinations, and we help advisors and DP coordinators to ease their admin process. Ultimately, we improve outcomes for post-secondary education. We work with IB schools in over 70 countries and have partnered with ManageBac to provide world-class guidance.
Gold Sponsors

For over 30 years, GL Education has been a provider of high-quality, research-based assessments for children's education, mental health and wellbeing. Our assessments help schools to deliver personalised teaching that ensures that every student reaches their potential; a 360 degree approach to assessment that delivers a whole pupil view.
Silver Sponsors

Cambridge University Press is a leading publisher for the IB diploma. Our bestselling titles are written by specialist teachers and examiners. They help to inspire, motivate and focus the work of schools and colleges, enabling students to succeed in higher education. Cambridge resources for the IB Diploma encourage learners to explore concepts, ideas and topics with local and global significance. They also help students develop a positive attitude to learning in preparation for higher education and assist students to approach complete questions, apply critical-thinking skills and form reasoned answers.

The HP Prime is HP's latest and the most modern graphing calculator available in the market. With an extremely powerful processor, touch-screen, apps and wireless connection to a classroom network, it's the perfect solution for any IB school with the desire to offer students tools of the future! Join us on our booth to learn all about the HP Prime and receive your free copy of our calculator app.

OSC is trusted by IB schools and teachers across the world to provide supplementary support for their students. Founded in 1990 by an IB teacher, OSC is still run by the founder's daughter with the same commitment to quality, and to the IB philosophy itself. The OSC team is passionate about promoting international and community-mindedness through education.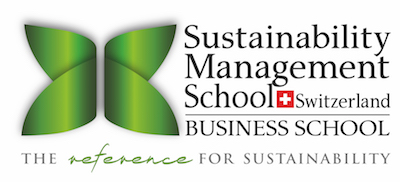 Sustainability Management School
SUMAS is a unique business school located between Geneva and Lausanne that offers innovative business programs integrated with state of the art sustainability knowledge. SUMAS currently offers unique programs for students wishing to achieve IB career-related studies in Business and Sustainability.
Turnitin is your partner in education with integrity. Turnitin's originality checking and authorship investigation services ensure academic integrity, promote critical thinking, and help students improve their authentic writing. Turnitin provides instructors with the tools to prevent plagiarism, engage students in the writing process, and provide personalized feedback. Turnitin is used by more than 30 million students at 15,000 institutions in 140 countries. Backed by Insight Venture Partners, GIC, Norwest Venture Partners, Lead Edge Capital and Georgian Partners, Turnitin is headquartered in Oakland, Calif., with international offices in Newcastle, U.K., Utrecht, Netherlands, Melbourne, Australia, Seoul, Korea and throughout Latin America.
Exhibitors