Ready to announce this years renowned IB Global Conference speakers from the world of education.
Camelia Constantinescu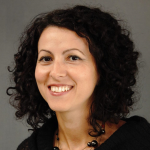 Camelia is the curriculum manager for the language development core component of the CP. A linguist, former DP coordinator, language acquisition and theory of knowledge (TOK) teacher, Camelia is very passionate about language learning and the study of language, and supports projects in this area within the IB. She values the benefits of multilingualism and its connections to intercultural understanding, which are key to international-mindedness and the IB mission.
Darlyne Delaney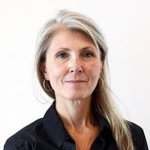 Darlyne is the curriculum manager for DP language acquisition, overseeing the development of language B and ab initio courses. In leading the curriculum review teams, she brings together researchers, educators and other stakeholders from various language profiles, countries and cultures so that the curriculum reflects this diversity. Darlyne attends workshops and conferences to support educators, keep up to date on language acquisition research and present on developments in DP language acquisition. A former DP coordinator and language acquisition teacher, Darlyne values the benefits of multilingualism and its connections to intercultural understanding – a hallmark of all four IB programmes.
Katrin Fox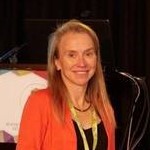 Katrin is currently an IB World School manager, supporting a portfolio of authorized IB World Schools offering all four programmes in 41 countries. Prior to this role, Katrin was a DP school services manager for Africa, Europe and Middle East. Through various professional roles, Katrin has extensive experience of IB programme implementation in state schools, semi-state schools and private schools as well as in different cultural contexts and school communities.
Celina Garza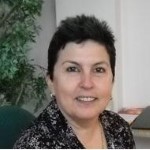 Celina is the academic honesty manager at the IB and is based in the IB Global Centre, Cardiff. Celina holds a bachelor's degree in biology and a doctorate in agricultural sciences. Prior to joining the IB in 2010, Celina was the DP coordinator at an IB World School in Mexico. Teaming her educational background and work experience in Latin America, Europe and the US, Celina has profound awareness of international educational issues, specifically relating to academic integrity and honesty. Celina presents at each IB Global Conference, conducts IB workshops and training events and has recently produced the new academic integrity publication.
Warren George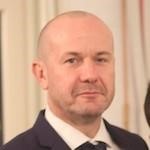 Warren is head of professional services for the DP and CP and is based in the IB Global Centre in The Hague, Netherlands. Warren was previously curriculum manager for studies in language and literature. He has worked extensively in local and international schools in Argentina, both as a classroom practitioner and deputy head.
Antoaneta Georgieva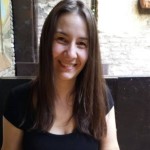 Antoaneta studied at Cardiff University Business School for her undergraduate degree and then completed her Master's degree in East Asian studies at Leiden University. Antoaneta is interested in exploring the intersection between the humanities and digital technology, which was also the area she focused on for her graduate thesis. After graduating, she worked at a tech start-up for two years while also being a part of the team for one of the local TEDx events in Rotterdam. She has worked for the IB for almost three years and is currently collaborating with educators worldwide, applying her knowledge of the digital technologies in her work. She is currently the online professional development delivery specialist within the online PD team.
Matthew Glanville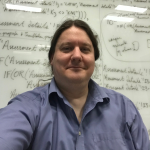 Matthew joined the IB six years ago having previously worked for the English exam regulator, Ofqual. His role includes reviewing all grade boundary recommendations before they are accepted by the IB (up to 300 in a May session when you include HL, SL and time zone variations), as well as providing leadership on the IB's approach to assessment and principles of validity of assessment. Matthew started his career as a mathematics teacher in Nottinghamshire (UK) before moving into the field of educational research and policy.
Margareth Harris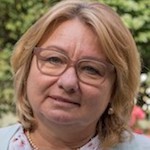 Margareth is an IB World Schools manager, supporting a portfolio of authorized IB World Schools offering one or more of the four IB programmes in 74 countries, located in all three IB regions of the world. Prior to this role, Margareth was the MYP school services manager for Africa, Europe and Middle East and has also worked in the academic division of the IB as a curriculum and assessment manager for languages; participating in the review and development of MYP: The next chapter project, from its first conversations to its final publication and implementation in schools. Margareth brings extensive experience of an IB education implemented in a wide and diverse range of cultural contexts and school communities, which has been developed through over 25 years of teaching and leading in schools around the world (Australia, Hong Kong, France and Indonesia) as a language teacher in the PYP, MYP and DP, alongside other roles such as an MYP coordinator, moderator, and personal project and service coordinator, school visitor, workshop leader, and chair of synchronized and multi-programme evaluations.
Mercy Ikua-Mink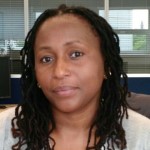 Mercy is an MYP curriculum manager at the IB Global Centre in The Hague. Prior to joining the IB, Mercy was an IB educator involved in implementing and delivering an IB education for over a decade in various roles as MYP coordinator, head of language acquisition, school site visitor and as an IB examiner. Mercy also taught language and literature in the MYP and French language acquisition in both MYP and DP programmes. Since joining the IB, Mercy has led the review of MYP language acquisition subject group for which first teaching starts in September 2020 and is supporting MYP language acquisition educators to implement the new guide. Her areas of interest are in language learning and teaching and in inclusive education.
Rémy Lamon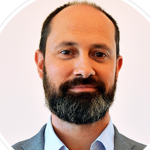 Rémy is an IB World School manager and is based at the IB Global Centre in The Hague (Netherlands). Rémy join the IB after a 20 year teaching career, where he taught in both English and French speaking schools around the world, including the People's Republic of China, Switzerland and the UK. Prior to the IB, Rémy was an MYP and DP teacher (for languages A and B, theory of knowledge and music) and was also a member of school leadership teams, including head of modern language and head of IB. On top of various projects for the IB, Rémy leads a project to improving the support to French speaking schools.
Antonio Munoz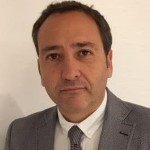 Antonio is an IB World School manager supporting public and private national schools in Spain and Latin America, managing relationships with IB World Schools, Ministries of Education and associations. He also leads a project to improving the support to Spanish speaking schools. Antonio has worked in IB World Schools for over 15 years and brings a wealth of experience to the department from numerous IBEN roles and assignments he has taken on. His career in international education includes positions in Spain, UK and The Netherlands.
Fidelis Nthenge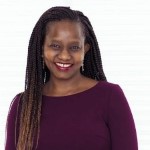 Fidelis has worked at the IB for eight years and is currently head of the IB World Schools department based in the IB's Global Centre in The Hague. Fidelis is responsible for the development and implementation of the school improvement strategy for IB World Schools, which in line with the IB strategy and objectives; supporting IB World Schools to achieve their optimal teaching, learning and assessment. Before joining the IB, Fidelis spent 14 years with the Aga Khan Education Services in East Africa and was head of two of its IB World Schools in Nairobi, Kenya and Dar es Salaam, Tanzania.
Sarah Phillips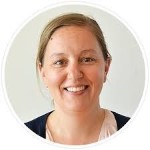 Sarah is an MYP curriculum manager, part of the MYP development team, which consists of six educators who develop guidance and resources for the programme and individual subject groups, and work with colleagues across the organization to support the implementation of that guidance in IB World Schools. Collectively, the MYP curriculum managers have taught in North and South America, Asia, Africa, Europe and Middle East and have over 100 years of experience teaching adolescents. They have also served as programme coordinators, workshop leaders, site visitors, examiners and consultants.
Philip Sambati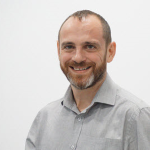 Phil is a learning designer focusing on digital learning with 10 years' experience. The work integrates learning theory, educational technology and instructional design to create effective digital training products that train teachers around the world through engaging content. He has many diverse areas of developing the learning such as creating evaluation tools to better understand learning needs, developing teacher training through mobile in SSA and teaching methodologies on how to better transfer them to the classroom. Phil is a lifelong learner with a passion for technology and learning.
John Sauer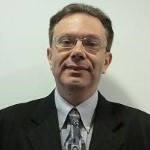 John is an IB World Schools manager with extensive experience with all IB programmes, working closely with IB World Schools worldwide including many continuum schools. Prior to joining the IB, John worked in continuum schools as teacher and head of school
Sue Tee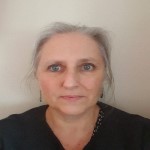 Sue is a PYP curriculum manager with responsibility for arts and early years, based in the IB Global Centre in The Hague. Sue is interested in language and language learning, as a former primary teacher where part of her role involved providing in-school training for staff to help them understand the benefits of multilingualism and the role it plays in developing all students' languages and identities. Sue has worked in the UK, Hong Kong and The Netherlands and since joining the PYP team has been working on subject guidance.
Terri Walker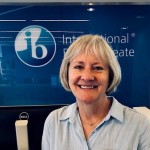 Terri is an IB World School manager supporting schools with programme implementation. Her career began in Northern Alberta teaching indigenous children followed by a move to North Carolina, which introduced a new passion: The PYP. Terri joined the IB Global Centre in The Hague in 2014 to support the review of the PYP and launch of PYP: From principles into practice. Her recent move to the IB World School team widens her passion to now include all programmes.
Nikki Welsh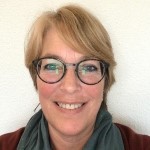 Nikki is based in the IB Global Centre in The Hague where she works as a PYP curriculum manager. Nikki is keenly interested in language and learning in the primary years and especially in multilingualism. Originally from the UK, Nikki has worked for many years as teacher and leader in primary classrooms, and EAL programmes in schools in Indonesia and in the Netherlands. She has worked for the last few years as part of the team bringing the PYP review to completion and publication and is currently involved in the review of the PYP subject guidance.