Speakers
Keynote speakers
Teaching Beyond the Text: Putting Your Pedagogy in Conversation with the World
Thursday 26 July
Clint Smith
Clint Smith is a writer, teacher, and Ph.D. Candidate at Harvard University. He is a 2014 National Poetry Slam champion, a 2017 recipient of the Jerome J. Shestack Prize from the American Poetry Review, and has received fellowships from Cave Canem and the National Science Foundation. His writing has appeared in The New Yorker, The Atlantic, The Paris Review, The New Republic and he has delivered two popular TED Talks, The Danger of Silence & How to Raise a Black Son in America. His debut collection of poems, Counting Descent, was published in 2016 by Write Bloody Publishing. It won the 2017 Literary Award for Best Poetry Book from the Black Caucus of the American Library Association and was a finalist for an NAACP Image Award.
Panel: Living The IB Mission
Friday 27 July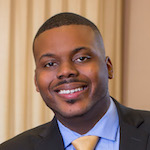 Michael D. Tubbs
On November 8, 2016, Michael Tubbs was elected to serve as the mayor of the City of Stockton, California. Upon taking office in January 2017, Michael Tubbs became Stockton's youngest mayor, the city's first African-American mayor, and the youngest mayor in the history of the country representing a city with a population of over 100,000 residents. Included in Forbes' 2018 list of the "30 Under 30", Tubbs' leadership paired with an ambitious progressive agenda has received national recognition. In his first year, Mayor Michael Tubbs secured $20,000,000 to launch the Stockton Scholars, a place-based scholarship that aims to triple the number of Stockton students entering and graduating from college. Michael earned his IB Diploma from Franklin High School in 2008, and graduated in 2012 from Stanford University with a Bachelor's and Master's degree with honors.

Mason Ji
Alumnus Mason Ji graduated from Interlake High School, US with a bilingual English-Chinese IB diploma. He later completed his BA in Global Affairs and Political Science at Yale University and, as a Rhodes Scholar, an MSc in Global Governance and Diplomacy at Oxford University. He has worked at the United Nations, starting at age 18 in 2013, as a member of the Republic of Seychelles delegation, focusing on the issues of nuclear disarmament, climate change (particularly financing), and human rights. From 2015-2016, he served as a White House Ambassador for Asian Americans and Pacific Islanders to address national issues facing the pan-Asian community.
Transforming Learning Together
Saturday 28 July
Devin Vodicka
Over the past 20 years, Devin Vodicka's vision for how to drive high-quality student outcomes enabled him to quickly ascend the roles of educator, school principal, district administrator, and now superintendent. During his tenure serving Vista Unified's more than 25,000 students, Devin has earned some of the education industry's most prestigious awards. Last year, he was named AASA's "California Superintendent of the Year." In 2015, he was named ACSA's "California Superintendent of the Year," as well as Pepperdine University's "California Superintendent of the Year." In 2014, he received Classroom of the Future Foundation's "Innovative Superintendent of the Year" award. Since joining Vista in 2012, he has been invited to the White House nine times; both in recognition for district-wide achievements and to partner on national efforts with the U.S. Department of Education Office of Educational Technology, and the Digital Promise League of Innovative Schools. As AltSchool's Chief Impact Officer, Devin will guide the design and strategy of the company's personalized learning platform, as it prepares the platform for expansion into a growing community of private, charter and public schools.
Title: TBD
Sunday 29 July
Maria Hinojosa
Maria Hinojosa is an award-winning news anchor and reporter who covers America's untold stories and highlights today's critical issues. In 2010, Hinojosa created the Futuro Media Group, an independent nonprofit organization producing multimedia journalism that gives a critical voice to the diversity of the American experience. As the anchor and Executive Producer of the Peabody Award winning show Latino USA which is distributed by NPR, and anchor and Executive Producer of the PBS show America By The Numbers with Maria Hinojosa, she has informed millions about the changing cultural and political landscape. In 2016, Hinojosa became the host of In The Thick, Futuro Media's new political podcast, and Humanizing America, the company's digital video series that deconstructs stereotypes. Hinojosa's nearly 30-year history as an award-winning journalist includes reporting for PBS, CBS, WNBC, CNN, NPR, Frontline, and CBS Radio and anchoring the Emmy Award winning talk show Maria Hinojosa: One-on-One. Hinojosa is also a new contributor to the long running award-winning news program CBS Sunday Morning, and is a frequent guest on MSNBC.
Featured speakers
Blye Frank
Blye Frank is the Dean of the Faculty of Education at The University of British Columbia, Canada. A scholar and advocate for social justice and equity with over four decades working in education, Frank is an experienced educator and administrator who brings a strong commitment to excellence in research, teaching and academic leadership. Prior to his current appointment, Frank was Professor and Head of the Division of Medical Education in the Faculty of Medicine at Dalhousie University in Halifax, Canada. During his time in medicine, Frank worked extensively at the national and international level including work on projects in Tanzania, Kazakhstan, Turkey and Pakistan in medical education focusing on faculty development.
He has been called upon to provide advice on issues of equity in schools and health care environments. He is one of five national researchers developing the Health, Illness, Men and Masculinities (HIMM) theoretical framework, which is intended to inform methodology and analysis of how the social construction of masculinity intersects with men's health and wellbeing.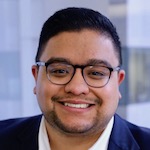 Jonathan Garcia
Jonathan Garcia is the son of undocumented immigrants who came to the US in search of the American Dream. It was his parents' dreams that inspired Jonathan to be the first in his family to complete high school and graduate with a Bachelor's and Master's Degree from Azusa Pacific University. Today, Jonathan heads external affairs for Portland Public Schools, leveraging the power of business and philanthropy to reimagine education for the 21st Century. He has led similar initiatives in San Francisco and Los Angeles, creating movements in support of students and public education. He's been named one of 2018 Forbes' 30-Under-30.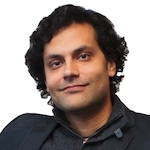 Ravi Hutheesing
Ravi Hutheesing is a global speaker and cultural diplomat whose philosophies and strategies have empowered businesses, educators, and over a million people worldwide. As a cultural diplomat, he works with the U.S. Department of State and has conducted songwriting and entrepreneurship programs in places as far flung as Indonesia, Russia, Iran and Lebanon.
Ravi's worldwide visibility skyrocketed as the guitarist for triple Grammy nominee, Hanson, whose fan base of the earliest millennials catapulted him to the stages of the White House, Madison Square Garden, Tonight Show, Good Morning America, and Saturday Night Live.
The first American-born member of India's Nehru-Gandhi family that created and governed the world's largest democracy for over 40 years, Ravi is the grandnephew of Jawaharlal Nehru (India's first Prime Minister), the nephew of Indira Gandhi (India's only female Prime Minister), and the cousin of Rajiv Gandhi (India's youngest Prime Minister).
Dr Siva Kumari
Dr Siva Kumari started her tenure as the seventh Director General of the International Baccalaureate (IB) in January 2014 and is the first woman to hold the post. Siva joined the IB in April 2009 as Regional Director for Asia-Pacific. In May 2010, she was named the first Chief Operating Officer of the IB, responsible for IB regions worldwide.
Prior to joining the IB, Siva was the first Associate Provost for K-12 initiatives at Rice University in Houston, Texas, USA. She also served as Associate Dean and Executive Director of Programs in the School of Continuing Studies, receiving critical acclaim for her work and winning several national and regional awards.
She has a bachelor of science degree from India, a master's degree from the University of Cincinnati, Ohio, USA, and holds a doctorate in education from the University of Houston, Texas, USA.
Heather Michael
Heather E. Michael is an experienced IB teacher, coordinator, researcher and workshop leader. She teaches at Citadel High School in Halifax, Nova Scotia, Canada, and is a doctoral student in the Department of Curriculum and Teaching at Teachers College, Columbia University. Her doctoral research focuses on issues of access and equity to IB programmes from the perspective of adolescents. In 2016, she was awarded the IB's Jeff Thompson Research Award and is completing a study that explores DP teacher and student perceptions of the IB core and international-mindedness. Her other interests include service learning, students as researchers and making reflection meaningful and authentic.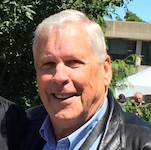 Robert Pearmain
Bob graduated from the University of British Columbia and spent his entire 35 years of public school service with the Vancouver School Board. In 1984 he was assigned the principalship of Sir Winston Churchill High School where he, and a group of keen teachers, introduced the first IB diploma programme to Vancouver. In 1987 he was elected to the International Heads of Schools executive and served as their president from 1989 until 1992. Internationally, he was a member of the IBO Executive Committee until his retirement from that group 2003. In 1987 he was invited to be part of the IB North America Board of Directors where he served as their president from the early nineties until 2001.
Bob retired from the VSB in 1994 and founded an educational consulting company where part of his expertise was hiring IB teachers and administrators for international private schools. He headed up numerous IB school visits in North America and taught the IB Administration course at the FLIBS and NM World College workshops for many years. He retired from IB activities in 2010.
Cliff Sjogren
After graduating from Central Michigan University and four years of United States Navy service as an aerial photographer, Cliff Sjogren began his career as a secondary school teacher and coach for five years in Northern Michigan high schools. An MA and PhD at the University of Michigan, prepared him to serve as the undergraduate admissions director at the University of Michigan and later as dean of admission and financial aid at the University of Southern California (USC). His overseas consulting assignments combined with tourism and his United States Navy service, brought him to more than 100 countries. He has served on boards and chaired committees in many professional organizations, including the College Board, AACRAO, NAFSA, IBNA, and NCAA. Cliff was president of AACRAO in 1981-82. He wrote the primary college admission paper for President Reagan's A Nation at Risk initiative.
Since retiring from USC in 1993, Cliff continued his consulting assignments with the IBNA and the NCAA. After eight years in a Traverse City, Michigan lakeside home, he and his wife Pat continue their 65 years together in their hometown, Cadillac, near Traverse City. There he penned two books on Cadillac area history. One, "Timber Town Tales," made the NW Michigan "best seller" list for five weeks. Cliff was recently named recipient of the annual "Spirit of the Community" recognition, one of two "person of the year" honorees. Their four children and eight grandchildren bring Pat and Cliff continuing joy. He continues to enjoy downhill skiing and the beautiful forests and waters that surround his home.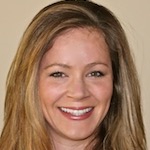 Julie Stern
Julie Stern is an author, trainer and instructional coach, supporting schools in transforming teaching and learning around the globe. Her depth and breadth of knowledge combined with her vision and contagious energy make her an in-demand facilitator in many areas including visible learning, concept-based curriculum, differentiated classrooms and formative assessments. Julie is the author of Tools for Teaching Conceptual Understanding, is certified in researcher John Hattie's Visible Learning as well as H. Lynn Erickson's Concept-Based Curriculum and Instruction. She is a James Madison Constitutional Scholar and taught social studies for many years in DC and Louisiana.
Peter Stoyle
Peter Stoyle has been involved with the IB since the its very beginning. He was the Director General of the British School in Montevideo, Uruguay when it was chosen in 1968 to be one of the first pilot schools to trial the exams for what is now the IB diploma. He has also served in countless other roles that involved IB, including senior administrative positions at two schools in Buenos Aires, Argentina – St. George's College, and St Andrew's Scots School. He has been a member of the IB Council of Foundation, has been the Latin American Representative for the United World College, and has been the Executive Director of ACBIRP, the association of IB World Schools in Argentina and Uruguay. After serving as an IB representative for Latin America, he was the founding Regional Director of the former IB Latin America office. If you ask Peter, he might say that the most important job he ever had in the IB was as a theory of knowledge (TOK) teacher.