On the day the conference begins, participants who have registered can attend our pre-conference sessions. The full-day session is from 9.00am to 3.30pm. Half day sessions could either be from 8.30am to 11.30am or 12.30pm to 3.30pm on 26 July 2018.
Pre-conference of the IB Global Conference, San Diego, 2018
Making the core elements the true heart of your program
By Heather Michael
Full day pre-conference: 9am - 3.30pm
This session will be held in English
All four International Baccalaureate (IB) programmes revolve around their respective core elements, which are designed to be the heart of the program. In theory, they bring together the IB experience, make connections to international-mindedness and the learner profile, and drive the rest of the programme. However, there is sometimes a wide distance between this philosophy and its implementation. The purpose of this workshop is to dive deeply into the purpose of the core and consider how schools can unite around it in practical and authentic ways. Designed for teachers, coordinators and administrators from the Primary Years Programme (PYP), Middle Years Programme (MYP), Diploma Programme (DP) and Career-related Programme (CP), this full-day workshop aims to build a bridge between theory and practice. Participants should leave with new ideas and personalized action plans to take back to their schools.
Transdisciplinarity in the Primary Years Programme (PYP)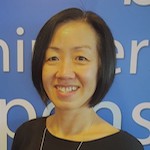 By Nicole Bien
Full day pre-conference: 9am - 3.30pm
This session will be held in English
Join us to explore the nature of transdisciplinary inquiries in the PYP. In line with many of the timeless, trusted and transformational aspects of the PYP—concepts, reflection, collaboration, attributes of the learner profile to name a few—transdisciplinarity is a powerful way to support a young learner's knowledge and skills development, evolving theories and action as a connected whole. Share your personal and school experiences to illuminate how transdisciplinary learning connects across key programme elements for the learner, learning and teaching, and the learning community.
The role of a mentor in leadership development
By Glenn Odland
Full day pre-conference: 9am - 3.30pm
This session will be held in English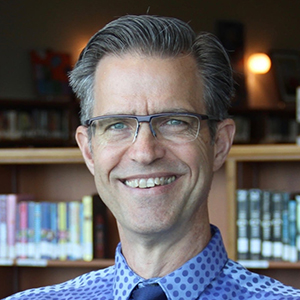 Leadership is increasingly valued as a key dimension of creating strong and inspiring learning communities. Both formally designated and informally committed leaders can contribute to the growth and development of their communities. This pre-conference session will introduce several key variables for sustainable leadership growth, and will emphasize one in particular: the importance of mentorship in strengthening leaders. As well as exploring strategies for finding a suitable mentor, participants will learn how they can become better leaders by offering mentorship to others. Expect a practical and highly participatory approach to addressing this topic.
Using teacher evaluation tools to create learning communities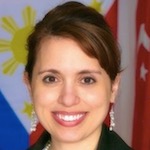 By Cherissa Vitter
Half day pre-conference: 8.30am – 11.30am
This session will be held in English
A school learning community is designed to foster a positive learning environment that provides continual engagement for students and teachers. However, the current approaches to teacher evaluation in many places undermine this goal. Authors of evaluation rubrics are concerned that teacher evaluation has evolved to a game of numbers, ratings, and rankings (Danielson, 2016), rather than a process of reflection, coaching and goal-setting (Koops, 2005). This break-out session will explore current evaluation tools and investigate how they may be used to optimize teacher growth. The evaluation process will be examined through the lenses of formal observation, peer observation, professional growth planning, self-evaluation, community involvement, collaboration, evaluation rubrics, and professional conversation. Participants will leave the workshop with an action plan for maximizing the impact of teacher evaluation at their school.
Conceptual Learning: The Key to Unlocking Complex Situations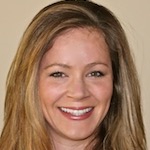 By Julie Stern
Half day pre-conference: 12.30pm – 3.30pm
This session will be held in Spanish
How do we prepare students to tackle problems we currently don't know how to solve? We need high-level transfer of learning. Innovators don't invent without a deep understanding of how the world works. With this foundation, they apply conceptual understanding to solve new problems. This workshop provides tools for how to help students uncover conceptual relationships and transfer them to new situations.
​Discover how to make concepts come to life in the classroom, and how​ to ensure ​the Central Ideas, Statements of Inquiry, ​IB Learner Profile, Approaches to Learning, ​and DP and CP level curriculum allow students to use their understanding to unlock complex challenge​s.
Join ​author and international trainer, Julie Stern, for practical strategies on ​designing curriculum, assessment and lesson plans that help students to discover and transfer key insights to create solutions to real-world problems.

Outcomes:
​W​rite powerful questions that guide inquiry and learning​. ​
​Seamlessly integrate the Learner Profile and Approaches to Learning into curriculum and instruction. ​
Plan engaging ways to make concepts come to life in the classroom.
​D​e​sign​ lessons that facilitate students uncovering and transferring key insights​. ​