On the day the conference begins, participants who have registered can attend our pre-conference sessions. The full day sessions are from 9am to 3.30pm on 18 July 2019. Half day sessions are from 8.30am to 11.30am on 18 July 2019.
Pre-conference of the IB Global Conference, New Orleans, 2019
Leaders build collective efficacy by Opening Classroom Doors
Full day pre-conference: 9am - 3.30pm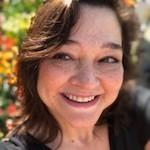 By Stefani Hite
This session will be held in English
John Hattie's research has demonstrated that collective efficacy has the largest impact on student achievement (2017). As schools build understanding about the research around collective efficacy and why it is essential, the next question is, how do we build it? Supervisory systems of teacher evaluation don't build collective efficacy — in fact, they may actually create divisiveness (Popham, 2013).
As we rethink appraisal to focus on professional growth, one of the best approaches to building collective efficacy is creating opportunities for teachers to see each other teach. This has been a challenging issue in schools as teachers resist what they perceive as peer observation and evaluation. Done well, however, this collegial work fosters exactly the collaborative efforts that build collective efficacy. Large or small, public or independent, no matter where in the world you are located, Opening Classroom Doors is a powerful approach to build collective efficacy in your school.
Stories we tell: building programs, engaging students and teachers, and cultivating community engagement
Full day pre-conference: 9am - 3.30pm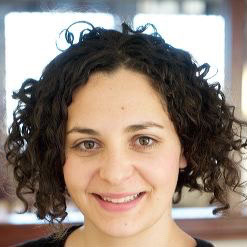 By Heather Michael
This session will be held in English
As educators and school leaders in the PYP, MYP, DP and CP, regardless of our roles, we spend our days engaging, encouraging and motivating our students, colleagues and communities. Whether we call these practices reflection or professional development, they are all about connections between people in our educational spaces, and the curriculum we deliver.
The purpose of this workshop is to provide an experience whereby all participants engage in, and leave with, strategies to help facilitate connections between the learner profile, international mindedness, ATL, school goals, and the individual stories that each of us carry. At the end of this interactive (and fun!) day, all participants will leave with an action plan that will help foster meaningful reflection and engagement with students and adults in their schools, building stronger programmes.
Getting to know the revised standards and practices
Full day pre-conference: 9am - 3.30pm
By Jane Drake, Erin Albright and Pilar Quezzaire
This session will be held in English
Schools can now preview the revised programme standards and practices content on the programme resource centre (PRC). This pre-conference is designed for those members of the IB community who prefer to explore the revised content in a collaborative space to develop their understanding of the new framework and relate it to their own daily practice. If this is you, then join us to explore what has changed, what is the same and why it is better.
Using practical, hands-on activities you will unpack each of the sections of the framework, learn what a motif is and how to combine practices into motifs in ways that relate to your context. Together we will explore, discuss, and relate this updated content to the daily life of a school so that you can leave with practical ideas to share in your own context.
Theory of Knowledge: curriculum, assessment and implementation
Full day pre-conference: 9am - 3.30pm
By Jenny Gillett
This session will be held in English
The theory of knowledge (TOK) course plays a special role in the Diploma Programme, asking students to think deeply about how they know what they know. This unique course can be a hugely stimulating and meaningful experience for both students and teachers. However, it often also raises its own set of particular challenges and frustrations.
This interactive full-day session will provide an opportunity to dive deeply into the curriculum, assessment and implementation of TOK. Designed for DP teachers, coordinators and administrators, this session aims to explore this complex subject in an accessible, down to earth and practical way, helping to "demystify" the subject and to clarify expectations.
Teacher evaluation systems: quality assurance and professional development
Full day pre-conference: 9am - 3.30pm
By Cherissa Vitter
This session will be held in English
This session is designed for anyone interested or involved in the teacher evaluation process. Rarely may an evaluation system be changed to accommodate the complexity of IB teaching, but we can learn to work within our individual system by growing it to capacity. This pre-conference will lead participants on a reflective journey from an evaluation rubric to a complete system. Participants will further explore how data is collected and used for quality assurance and the impact on professional development.
Through real-world activities, participants will ponder the evidence and documentation process while practicing professional conversations. To support administrators with fostering the IB philosophy, participants will examine the use of the IB learner profile and approaches to teaching within teacher evaluation. Participants will leave the workshop with an action plan for maximizing the impact on teacher evaluation, meeting the individual needs of the school.