We are pleased to announce our keynote and featured speakers who will be bringing us valuable insight in relation to the conference theme "Generation IB".
Keynote speakers
Jamie Chiu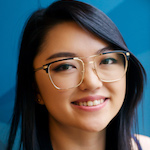 Dr Jamie Chiu, clinical psychologist and founder of The Brightly Project, is driven by one goal – that no student's first contact with support should be because of a suicide attempt.

As a teen, Jamie struggled with depression and anxiety, but fell through the cracks because she showed no visible signs – and now she builds tools that make mental health more measurable and help schools "know early" which students are at risk.

Jamie has been recognized as a Forbes 30 Under 30 for creating a video game that can detect non-obvious signs of depression, was selected as one of Real Leaders 100 most visionary young leaders in the world, and won Gold at the 2018 Hong Kong ICT Awards for The Brightly Project's digital suicide prevention program for schools called "Know My Students".

Through The Brightly Project, Jamie is empowering schools and teachers to feel more confident, capable, and knowledgeable in their efforts to proactively support students at risk of suicide.
Michael McQueen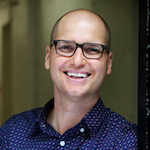 Michael McQueen is a multi-award-winning speaker, trend forecaster and six-time bestselling author. With clients including KPMG, Pepsi and Cisco, he has helped some of the world's most successful brands navigate disruption and maintain momentum. Michael is a regular commentator on TV and radio and his work has featured in publications ranging from the UK Daily Mail to Medium.com and the Huffington Post.
In addition, Michael is a familiar face on the international conference circuit having shared the stage with the likes of Bill Gates, Dr John Maxwell and Apple co-founder Steve Wozniak. Michael has spoken to over 500,000 people across 5 continents since 2004, and is known for his engaging, entertaining and practical conference presentations.
Having been recently named Australia's Keynote Speaker of the Year, Michael was inducted into the Professional Speakers Hall of Fame.
Jawahar Surisetti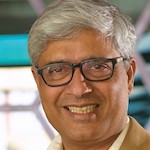 Dr Jawahar Surisetti is an eminent education and child psychologist, TED speaker and bestselling author. Having completed his doctorate in psychology at the University of Washington, USA, he chairs the boards of various educational and corporate institutions of repute across the globe.
Jawahar has recently been named one of the top 24 policy-makers of India by leading daily Indian Express. He advises the Government of India on policy issues and innovations in education, start-ups and youth affairs.
Known worldwide as the Think Professor for his Art Of Thinking, he engages with 240,000 children and parents across the globe through the UN expedition called Explora, exploring the minds of the youths. His two bestselling parenting guides "Mama & Me" for parents of kids aged newborn to 5 years has sold more than 1.7 million copies worldwide and "Go To Hell or Come To Me" for parents of teenagers was released last year.
Jawahar's exemplary social enterprises; MyBeti for girl child education, Religion of Youth for young people around the world, and Happea for spreading happiness and peace in the world, have been applauded by the UN and included in the Sustainable Development Goals (SDG) Report in 2017-18. His innovation Think Curriculum, for which he has been awarded a honorary doctorate by Columbia University fosters thinking in learning. His 3,412 lectures, seminars and workshops till date in 76 countries of the world have received rave reviews for their effectivity and simplicity.