We are pleased to announce this year's IB Global Conference keynote speakers.
Keynote speakers
Sir Clive Woodward, Director of Sport, Apex2100 International Ski Academy (Founder & chairman of Hive Learning)
Keynote title: Peak performance: For learners and athletes
Today young people and adults of all ages are confronted with a deluge of inputs whether it is digital information from all parts of the world, expectations of parents and teachers or the general everyday pressures of life and work. Competitive sports athletes are trained to manage all such inputs to deliver high performance by conditioning their body and mind for peak performance. Let's discuss how those same skills and attitudes can benefit learners in the IB and how the IB learner profile can be used with young athletes.
Biography: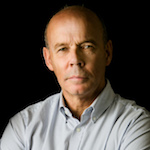 Sir Clive Woodward is the World Cup winning Head Coach who led England's rugby players to World Cup glory in Australia in 2003. A former England International and British & Irish Lion himself, during Clive's tenure as Head Coach England moved from sixth in the world to being the number one ranked team, winning every trophy an England team can win.
In 2006, Clive joined the British Olympic Association. As Team GB's Director of Sport, he worked in close partnership with key stakeholders in British Sport to support the national coaches and athletes at the Beijing & Vancouver Olympics. He also delivered Team GB's most successful Olympic Games in the modern era at London 2012.
Clive is currently founder and chairman of Hive Learning – an app which has digitized Clive's coaching methods and is designed to improve the quality of learning in business and sport. He is also the Director of Sport for the Apex2100 International Ski Academy, which aims to become the world's leading high-performance academy for young, aspiring athletes wanting to achieve their goals in alpine skiing.
Tina Blythe, Director of Learning and Outreach at Harvard Project Zero (PZ)
Keynote title: From conference to classroom: Strategies for integrating new practices into day-to-day teaching
Description:
Anyone who has ever worked in a school or classroom can attest to how difficult it is to make changes to the habitual practices and culture that exists there. Why is change so hard? Why is it so difficult to convince others to join us in making changes? How do we, as educators, encourage not only our colleagues but also ourselves to try new techniques and strategies in order to help our students learn more effectively? How do we ensure that such changes can, and will, be sustained over time? Drawing on 30 years of experience in research, teaching, curriculum development, and facilitation, Tina Blythe, Director of Learning and Outreach at Harvard Project Zero, shares her insights on the key challenges inherent in making and sustaining change, as well as the resources and strategies needed in order to integrate new techniques and strategies into classrooms and schools.
Biography:
Tina Blythe is the Director of Learning and Outreach at Harvard Project Zero (PZ). She has been a researcher at PZ for more than 30 years, where she studies and supports practices for engaging both students and educators in deep learning and thinking, particularly through reflection, collaborative inquiry, and the collaborative assessment of student and teacher work. She is a lecturer at the Harvard Graduate School of Education and directs Project Zero's programme of online courses. She consults internationally for school, districts, ministries, and other organizations on issues of curriculum, assessment, instruction, and professional development for teachers.
Tina began her career as a middle and high school teacher in urban public schools and afterschool programmes. She is the author and co-author of a number of articles and books, including Protocols in the Classroom: Tools to Help Students Think, Read, Write, and Collaborate (Teachers College Press, 2018); Looking Together at Student Work, 3rd Edition. (Teachers College Press, 2015); The Facilitator's Book of Questions (Teachers College Press, 2004); and The Teaching for Understanding Guide (Jossey-Bass, 1998).
Rosan Bosch, founder of Rosan Bosch Studio
Keynote title:

Designing for a better world starts at school
With 'Designing for a better world starts at school', Rosan Bosch connects 21st Century education to the design of lem arning spaces. Design has a significant impact on our behavior in learning spaces. The physical environment influences the emotional state of both students and teachers. For Bosch, design is a strategic tool to create differentiated learning environments that enable better ways of learning. Acting as a third teacher, it can support efficient implementation of new teaching methodologies and implement a new culture. Space can be used as a pedagogical tool, inspiring educators to work with empathy, reasoning, imagination, sense perception, intuition, and creativity. Based on IB's Theory of Knowledge, the studio has developed a strategy with 10 differentiated spaces designed for working with different Ways of Knowing and understanding the world. The strategy develops based on age groups, supporting students' progressive development of their approach to the different Areas of Knowledge. In this keynote, Rosan Bosch will explain how her design studio works with six distinctive design principles to create motivating learning environments that enable working with 21st century education. The principles connect learning situations with design and allow us to design schools as landscapes that are based on an understanding of the learning process, allowing students to discover their full potential.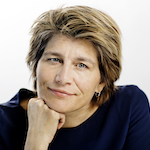 Biography:
Rosan Bosch is the founder of Rosan Bosch Studio and internationally renowned for her thought-provoking designs and innovative perspectives on how schools can sustain children as creative thinkers. She has a strategic, design-based approach and has worked with local and national authorities transforming education, from communities in Norway to the government of Argentina.
One of the most well-known projects of Rosan Bosch Studio is the Vittra School at Telefonplan in Stockholm, Sweden. With its open, imaginative, and dynamic interior, the physical space promotes modern and flexible teaching methods and principles. The design accommodates the school's efforts to incorporate digital media and approaches to education – and the children's playful approach to learning. Rosan Bosch Studio uses creativity as a tool for innovation and challenges established cultures and norms. She transforms physical environments into meaningful and significant experiences. The Studio has created celebrated and innovative public libraries and also designed workspaces for the R&D departments of global brands.
Rosan has worked professionally with art, design, and architecture for more than 25 years and founded Rosan Bosch Studio in 2011. She is educated at the University of the Arts in Utrecht, the Netherlands, and at the Faculty of Fine Arts, University of Barcelona, Spain.
Michael Furdyk, co-founder & Director of Innovation, TakingITGlobal
Keynote title:

Social Innovation for Student Engagement: Take your classroom global!
Michael Furdyk will take us on a journey through his two decades supporting millions of youth to understand and act on the world's greatest challenges. From launching an Internet startup in middle school and selling it to Internet.com at the age of 17, to launching one of the first social networks as a charity dedicated to global competencies and social impact, Michael has truly grown up digital. Michael will showcase ways to utilize a variety of free online resources and tools to foster students' creativity in taking action in their communities in service of the complex challenges faced by the world today.
Biography: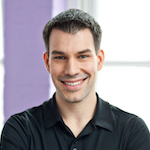 Michael Furdyk is the co-founder of TakingITGlobal, which provides innovative global education programmes that empower youth to understand and act on the world's greatest challenges. In the past, he turned his interest in technology into several successful online companies, including MyDesktop.com, which sold to Internet.com in 1999. In 2008, he was named by Contribute Magazine as one of 10 Tech Revolutionaries Redefining the Power and Face of Philanthropy.
Michael has appeared on the Oprah Winfrey Show, presented at TED, and was named one of Teen People's "Twenty Teens that will Change the World". Over the last decade, he has keynoted over 100 events across sectors, sharing his social media expertise and insights on youth engagement and educational reform to audiences in over 30 countries. He sits on several non-profit boards, including the Re-Inventing Schools Coalition, and on the International Advisory Council for Microsoft's Partners in Learning program.