Thank you to our sponsors and exhibitors for their support of the 2019 European Education Festival.
Gold sponsor

Developed by experienced IB educators, Toddle is a collaborative teaching and learning platform for the PYP. Be it curriculum planning or reflection, digital portfolios or documentation, Toddle makes working together fun and simple. Toddle is aligned to enhanced PYP guidelines, enables schools to build lifelong learning communities, and helps teachers save up to eight hours every week!
Silver sponsors

Follett is your one-stop shop for IB materials and merchandise. Follett is the exclusive worldwide distributor for materials published by the IB. The same great IB materials and merchandise previously purchased through store.ibo.org are now delivered with the expertise and support of Follett at titlewave.com/go/ib. This includes exam papers, books, merchandise and other library and classroom materials. Also available from Follett is content from other leading publishers for the IB sector including Oxford University Press, Hodder Education, Cambridge University Press, and Pearson. Follett is proud to offer free shipping to customers in Canada and the US.

Matific is a collection of online mathematics activities that teach kids problem-solving and critical thinking through discovery. We have been academically proven to improve test scores and to reduce anxiety. We use game-based principles to encourage kids to learn through discovery, and we also have all the usual stuff schools may like such as worksheets, lesson plans, and of course real-time reporting.
The Matific pedagogy focuses on the art of deep conceptual understanding and utilizes student's prior knowledge to allow for self-paced progress. Using instructional strategies to reach every student, Matific accommodates diverse classrooms, including multi-languages, intervention and enrichment. Activities guide students to learn fundamental concepts in a fun, realistic manner so the transition from concrete to abstract is seamless.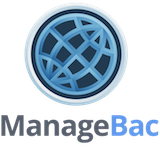 Faria Education Group provides integrated systems to enhance efficiency in international education. Faria Education Group is the world's leading provider of software to IB World Schools, and offers a fully integrated school management suite: ManageBac for planning, assessment and reporting, OpenApply for admissions and enrolment, and iSAMS, our integration partner, for international school information management. ManageBac, OpenApply and iSAMS provide an integrated cloud-based solution for international schools with a robust core management system linked with data synchronisation and LaunchPad Single-Sign-On. Faria Education Group currently serves more than 2,200 leading IB World Schools in over 120 countries.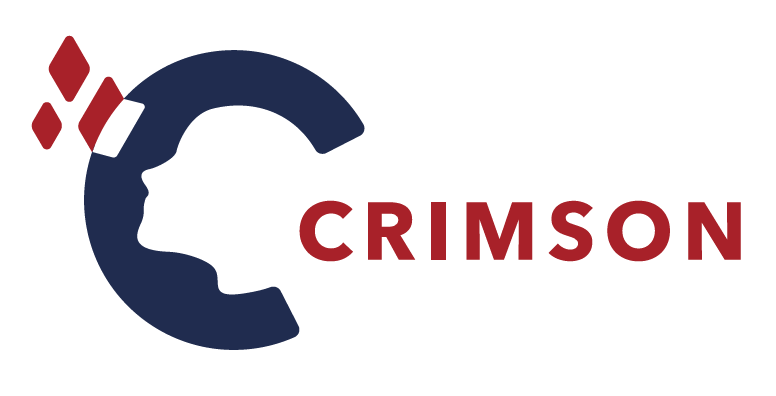 Crimson helps students get into their dream university – revolutionize your approach to higher learning. Crimson Education specializes in enabling students to become the leaders of tomorrow through encouraging meaningful projects. We also help students gain admission to the world's most competitive universities and unique programs. Operating in over 20 countries, Crimson Education connects students to our network of more than 2,500 tutors and mentors from around the world.
Since 2015, Crimson Education has supported students to launch over 300 exceptional projects, secure 500+ offers to the world's best colleges, 150 offers to Ivy League schools and 55 offers to Oxford and Cambridge, and €42 million worth of scholarships and financial aid. Crimson Education is also a proud member of the International Association of College Admissions Counselling (IACAC) and the National Association of College Admissions Counselling (NACAC). We tailor our holistic services for our students and the IB World Schools we support, sharing insights and building bespoke programmes to best suit unique needs and goals on the journey to becoming the leaders of tomorrow.
Bronze sponsors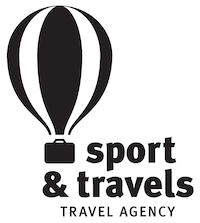 We are a young, but experienced team of sports and travel enthusiasts. Top-notch organization and diverse programmes are our priority. Active holidays, excursions and school field trips where our clients experience the great outdoors, are our passion. Our core values are: diversity, excellence of service, responsibility, fun and customer satisfaction. We have specialized ourselves in organizing active learning field trips for schools (elementary to high school). We have a long list of satisfied teachers, students and parents and have worked with numerous schools in the past. Together with IB World Schools we have laid down the foundations of what we now call "outdoor learning experiences". These active learning programmes promote healthy living and enable students to learn in stimulating environments. We cater to all your needs and wishes. We make the impossible possible.

Edmentum International is a leading provider of integrated digital curriculum and assessment solutions for students aged 3-18, which are correlated to the US, UK and international curricula.

Turnitin is your partner in fostering original thinking and supporting authentic learning. Turnitin leverages cutting-edge technology to help educators prevent plagiarism, deliver timely formative and summative feedback, and surface actionable progress reporting to improve learning outcomes. With tools that streamline and personalize the marking and feedback process, Turnitin solutions effectively enhance academic integrity and excellence across the classroom. Turnitin has grown from one million student paper submissions in 2002 to one billion in 2018, serving over 15,000 institutions worldwide.