Sponsors and exhibitors
Thank you to our sponsors and exhibitors for their support of the 2019 European Education Festival.
Silver sponsors
Follett is your one-stop shop for IB materials and merchandise. Follett is the exclusive worldwide distributor for materials published by the IB. The same great IB materials and merchandise previously purchased through store.ibo.org are now delivered with the expertise and support of Follett at titlewave.com/go/ib. This includes exam papers, books, merchandise and other library and classroom materials. Also available from Follett is content from other leading publishers for the IB sector including Oxford University Press, Hodder Education, Cambridge University Press, and Pearson. Follett is proud to offer free shipping to customers in Canada and the US.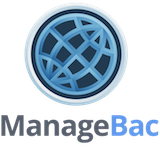 Faria Education Group provides integrated systems to enhance efficiency in international education. Faria Education Group is the world's leading provider of software to IB World Schools, and offers a fully integrated school management suite: ManageBac for planning, assessment and reporting, OpenApply for admissions and enrolment, and iSAMS, our integration partner, for international school information management. ManageBac, OpenApply and iSAMS provide an integrated cloud-based solution for international schools with a robust core management system linked with data synchronisation and LaunchPad Single-Sign-On. Faria Education Group currently serves more than 2,200 leading IB World Schools in over 120 countries.
Bronze sponsors
We are a young, but experienced team of sports and travel enthusiasts. Top-notch organization and diverse programmes are our priority. Active holidays, excursions and school field trips where our clients experience the great outdoors, are our passion. Our core values are: diversity, excellence of service, responsibility, fun and customer satisfaction. We have specialized ourselves in organizing active learning field trips for schools (elementary to high school). We have a long list of satisfied teachers, students and parents and have worked with numerous schools in the past. Together with IB World Schools we have laid down the foundations of what we now call "outdoor learning experiences". These active learning programmes promote healthy living and enable students to learn in stimulating environments. We cater to all your needs and wishes. We make the impossible possible.