Below, you will find information about the panels and speakers of the African Education Festival in Nairobi, Kenya.
Meet our keynote speaker: Eric Wainaina. Singer-songwriter, Award winning Studio and Performing Artist. IB Alumni. Watch this video to hear Eric talking about his keynote as well as his experience as an IB alumnus.
Wanjiru Waweru Waithaka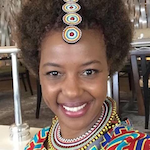 Wanjiru Waweru Waithaka is a graduate of interior architecture from the Glasgow School of Art, University of Glasgow, UK.
After ten years of running Amber Africa and her passion for design and manufacturing, Wanjiru realized the need to create the first global children's brand from Africa. Funkidz Limited is an exciting, innovative children's brand that designs and manufactures products targeting children aged 0-16 years.
Funkidz Tech through Kidz Go Tech is focused on transforming and leapfrogging education on the African continent by experientially using 21st century learning by way of tech, animation and robotics.
Wanjiru believes in doing what she does every day, taking one step at a time to be part of a positive change in Africa for young entrepreneurs. She hopes to influence the small roadside trading mindset in Kenya/Africa and instead become a continent of industrialists, both men and women.
The lack of homegrown technical skills in manufacturing in Kenya led Wanjiru to start an in-house Funkidz training program in May 2016 for capacity-building of carpenters and joiners in Kenya to global standards.
Dr Kamau Gachigi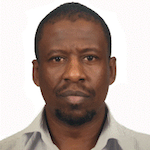 Dr Kamau Gachigi is the Founding Executive Director of Gearbox, a non-profit organisation that provides members with access to CNC and analogue machines for prototyping and low volume manufacture, including PCB fabrication. Gearbox also avails training and incubation/acceleration services in order to broaden access to manufacturing in Kenya. He also Chairs the Board of the National Industrial Training Authority and serves as a member of the Global Council on the Future of Production under the World Economic Forum. He is a member of the Consultative Advisory Group of the Partnership on Applied Sciences, Engineering and Technology (World Bank and select African governments).
He previously served as the Director of the University of Nairobi Science and Technology Park and founded the Fab Lab at the University of Nairobi, and another in Riruta Satellite as an urban intervention for training and the provision of modern skills to the unskilled. The Fab Labs are digital fabrication centres and are part of a global network founded at MIT that numbers over 1.000 Fab Labs worldwide, and represent a unique window into Industry 4.0 capabilities in urban or rural settings.
Kamau is also the principal consultant in the creation of an engineering curriculum for the planned Kiambu University of Technology and Innovation. He earned his PhD in Solid State Science from the Pennsylvania State University, USA, and worked in Japan for TDK in R&D for over two years after earning his doctorate. He holds a US patent for an energy storage device and has 10 academic and many more non-technical publications
Jeff Koinange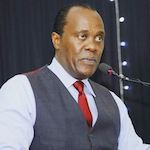 Jeff Koinange is a well-known Kenyan journalist, broadcaster and television news anchor. He is best known for being the first Kenyan journalist to have served for CNN and CNN International and as the host of a popular and controversial talk show.
Jeff completed high school at St Mary's School in Nairobi, and went on to graduate with an associate degree from Kingsborough Community College in Brooklyn, USA in 1989. He also received a bachelor's degree in broadcast journalism from New York University.
Prior to joining CNN, Jeff worked for Reuters Television from 1995 to 2001, covering Africa and serving as their chief producer from 1999 to 2001. He also worked as a producer at NBC News in 1994 and for ABC News earlier in his career from 1991 to 1992.
Some of the more significant stories covered by Jeff for CNN in Africa were the crisis in Darfur, the civil wars in Liberia and Sierra Leone and the famine in Niger, for which Jeff won an Emmy award. He has also covered news outside of Africa, including extensive reporting on the aftermath of Hurricane Katrina as well as the Iraq War.
Jeff left CNN in 2007 and later joined a new Kenyan TV station, K24, as news anchor. Since 2017, he is the host of 'Jeff Koinange Live', a talk show aired on Citizen TV Kenya, part of Royal Media Services.
Eric Wainaina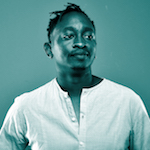 Eric is a singer-songwriter and an IB alumni of St Mary's School in Nairobi, Kenya. He went on to study at Berklee College of Music in Boston, where he graduated with honours in music, majoring in song writing and record engineering. Eric started his music career as part of boyband "Five Alive", a male acapella band that launched back in 1996.
His career has now spanned two decades and saw him produce "Sawa Sawa", his first studio album, which to date, remains one of the highest-selling solo albums in Kenya. Sawa Sawa earned Eric several accolades and irrefutably established his status as one of Kenya's top artists. More studio albums followed after this, including Twende Twende in 2006 and Love and Protest in 2011. Awards include the MNET award for Favourite Male Vocalist, the KORA award for Best East African Artists (2002), the Kisima Award for Best Afro-Fusion Artists, Best Song and Best Video (2007).
Besides his undeniable passion for producing music, Eric has had an equally long-standing and successful career in musical theatre. In 2004, he wrote and co-starred in "Mo Faya" , a 21-piece musical theatre showcase inspired by the legend of Lwanda Magere, a mythical warrior in Luo folklore. The musical made its debut at the GoDown Arts Centre in Nairobi before a national tour which spanned 52 shows over the course of 2007 and 2008. It was then selected for performance at the New York Musical Theatre Festival in 2009 and is currently in the workshop phase with the Sundance Institute, in preparation for global release.
This is Eric:
● Director of Rainmaker Limited
● Co-founder of Live At The Elephant
● Founder of the NBO Musical Theatre Initiative
● Musical director of Tinga Tinga Tales The Musical
● Music teacher at Brookhouse
● Film scorer
Alexandra Holland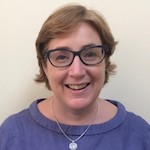 Alexandra Holland is the Academic Development Manager for the Aga Khan Academies. Over the past eight years she has worked with the Academies in Kenya, India and Mozambique to build IB continuum programmes relevant to students in the developing world, which prepare them to use their education to improve quality of life in their local communities. She co-ordinates work on the five Aga Khan Curricular Strands, woven into all aspects of teaching and learning at the Academies; these encompass Ethics, Pluralism, Cultures, Economics for Development, and Governance and Civil Society.
Alex began teaching IB History at Sha Tin College, Hong Kong, in 2001, and has since then been Head of History, extended essay coordinator, theory of knowledge coordinator and Diploma programme (DP) coordinator at different times in her career.
She was also part of the inaugural faculty at the African Leadership Academy in Johannesburg. Alex is an IB examiner and workshop leader and contributed to the 2016 publication 'MYP New Directions' edited by Mary Hayden, Jeff Thompson and Judith Fabian.
Dr Benson Kairu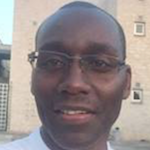 Dr Benson Kairu cares deeply about developing human potential and is always excited to make a positive impact. He has spent 20 years educating people at different levels and has pioneered the teaching of the IB at Aga Khan Academy and Braeburn College in Nairobi, Kenya.
Benson spent the last eight years consulting for the International Baccalaureate Organization in Europe, Africa and Middle East. He founded Edumentor Consultants to equip schools with the pedagogy of the 21st century and his book, 'Employability Skills for Technical Professionals', is at its pre-publication stage.
Benson holds a PhD, MA and Bed degrees from Kenyatta University and is currently an adjunct Facilitator at ALX, Nairobi for African Leadership University.
Outside of spending quality time with family—and perhaps reading a good book—there is nothing he enjoys more than sharing his gift of leading people to discover the joy of life-long learning.
John Mbuthi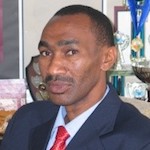 John Mbuthi is a Senior Lecturer at Riara University in Nairobi, Kenya since 2012.
He is currently pursuing his PhD in Educational Management at Kenyatta University, Nairobi. His thesis is entitled "Influence of work-based learning on employability of graduate teachers in Kenya".
John has led various research teams in the field of education. The latest being the Teacher Professional Development programme for all teachers in Kenya.
He has previously held various leadership positions in education among them as the Dean of School of Education at Riara University; the Principal of Rusinga School, Nairobi; deputy headmaster and the founding IB coordinator at Aga Khan Academy, Nairobi.
At Riara University, he has provided leadership in the development of certificate course that focus on modern pedagogical approaches for teachers and university faculty.
Denise Michel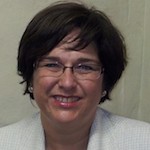 Denise Michel has recently returned to her home country, South Africa, after a four-year contract in the Middle East as Primary Years Programme (PYP) coordinator and Deputy Head of School. She is a Lead IBEN educator, currently working as an independent service provider training IBEN members for initial and advanced roles, leading verification and evaluation visits, consulting with candidate schools and leading IB professional development workshops.
Her experience includes successfully leading the International School of Hout Bay in Cape Town, South Africa, through the transition from a UK curriculum school to an IB World School as PYP coordinator and Head of Primary, as well as supporting a range of schools across the region to successful authorisation. She was also part of the 'Teaching and learning from an international perspective' in South Africa and KFF project in Saudi Arabia.
Denise is passionate about and committed to supporting the growth of the IB programmes in Africa.
Sanda Ojiambo

Sanda Ojiambo is a passionate and incorrigible believer in the role of business in delivering both purpose and profit. She graduated with a Master's Degree in Public Policy and Economics.
Sanda spent the first 11 years of her career working in the NGO sector and the United Nations, starting off in CARE International in Somalia and moving to UNDP Somalia, leading programmes in diverse areas such as Safe Motherhood, Education, Environmental Conservation, Governance and Demining Landmines. After this, Sanda moved on to IPPF Africa, a pan-African NGO that focused on women's health and rights.
In 2008, Sanda joined Safaricom Limited with a clear desire to drive corporate contribution to the development and sustainability agenda through technology, innovation and partnerships. Sanda leads the Corporate Responsibility Department that coordinates the integration of the SDGs, Sustainability Reporting, Technology for Development Products and the Safaricom and MPESA Foundations.
Elizabeth Rogo

Elizabeth has over 17 years international experience in Engineering, Operations, Project Management, Consultancy, Business Development and Management in Oilfield Services (on-shore and off-shore) for global companies including BJ Services, Baker Hughes (Baker Oil Tools Division) and Weatherford International. Areas of operations include Canada, USA, Europe and Africa. She was recently employed with Weatherford International's East Africa division as Business Development Manager (EA) based in Kampala, Uganda in 2011 and was promoted to Senior Business Development Manager (EA) based in Nairobi, Kenya in 2013.
Elizabeth's trail blazing path includes being the first woman in Weatherford's sub-Sahara division to hold country and regional management roles when she was appointed Country Manager (Kenya) then East Africa Area Manager (Kenya, Uganda, Tanzania, Mozambique and Ethiopia) from 2015 until 2017 before starting her own Oilfield Services company – another first for a woman in the region. Elizabeth holds a BSc (Chemistry minor) from Mount Saint Vincent University and a Bachelor of Engineering from Dalhousie University both in Halifax, Nova Scotia, Canada. She is currently the SPE Chair (Nairobi Section), an active mentor to many young professionals in the energy sector and is a sought after presenter on Gender Diversity and Local Content in the Oil & Gas industry.
Rob Williams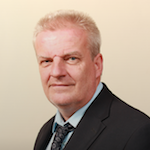 Rob was the Group Managing Director of the Braeburn Schools in Kenya until July this year. He is now an Executive Director dealing with strategic matters for the group. He is a veteran in the private education sector, having successfully assisted in growing the group in Kenya and Tanzania.
Rob has chaired the Kenya Association of International Schools, a group of head teachers and governors of international schools with varied backgrounds. He also chaired the Kenya Education Sector Board for KePSA (Kenya Private Sector Alliance) for a number of years.
He has assisted greatly in developing two degree programmes, a Bachelor of Philosophy in International Education and a Masters' programme in mentoring in international education, and has been involved in university collaborative arrangements regarding teaching in international schools. He still enjoys most doing what he does best: teach.
Keynote speakers from IB African Education Festival 2018
Watch the videos below and hear Conrad Hughes, Secondary Principal at International School of Geneva and Patrick Awuah, President at Ashesi University, talking about their keynotes at the first African Education Festival 2018 in Accra, Ghana and why you should attend our next Festival in Nairobi, Kenya in February 2019.
Conrad Hughes
Patrick Awuah