Thank you to our sponsors and exhibitors for their support of the 2018 Africa Education Festival.
Gold Sponsors
Pamoja is a group of progressive digital learning experts leading educational innovation, with a mission to broaden access to the DP on a global scale. We are creating a world where all young people have the opportunity to learn, through delivering flexible blended learning strategies. We have been developing and delivering online DP courses since 2009, and now have more than 4000 students in 750 schools in over 110 countries.
Silver Sponsors

Follett is your one-stop shop for IB materials and merchandise. Follett is the exclusive worldwide distributor for materials published by the International Baccalaureate (IB). The same great IB materials and merchandise previously purchased through store.ibo.org are now delivered with the expertise and support of Follett at titlewave.com/go/ib. This includes exam papers, books, merchandise and other library and classroom materials. Also available from Follett is content from other leading publishers for the IB sector including Oxford University Press, Hodder Education, Cambridge University Press and Pearson.

Kognity publishes intelligent and interactive textbooks specifically for the DP curriculum. Students' progress and knowledge strength is tracked for each part of the syllabus, and teachers can view the statistics, send automated assignments and differentiate their teaching. 90% of students say Kognity improves their grades, and 95% of teachers recommend Kognity.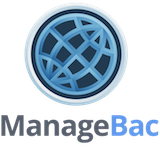 Faria Education Group provides integrated systems to enhance efficiency in international education. Faria Education Group is the world's leading provider of software to IB World Schools, and offers a fully integrated school management suite: ManageBac for planning, assessment and reporting, OpenApply for admissions and enrolment, and iSAMS, our integration partner, for international school information management. ManageBac, OpenApply and iSAMS provide an integrated cloud-based solution for international schools with a robust core management system linked with data synchronisation and LaunchPad Single-Sign-On. Faria Education Group currently serves more than 2,200 leading IB World Schools in over 120 countries.
Bronze Sponsors

Become a sponsor or exhibitor
To find out about our sponsorship and exhibitor packages and how to register, please visit our information page: