Cyrille NKontchou is Co-Founder and Managing Partner of Enko Capital, a leading Africa-focused asset management company that manages Enko Africa Private Equity Fund and Enko Africa Debt Fund. He is also the Founder and Non-Executive Chairman of Enko Education, a pan-African operator of K-12 schools in Africa.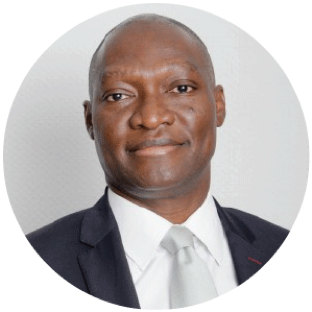 Prior to that, Mr NKontchou was Managing Director and Founder of LiquidAfrica Holdings Limited, a pan-African investment bank specializing in capital raising and trading in all African markets.
Before starting LiquidAfrica in 2000, he was the head of Sub-Saharan research at Merrill Lynch & Co in London, where he was ranked in the Financial Mail 1999 Analyst Survey as one of the best research analysts on the continent. Prior to joining Merrill Lynch, Mr NKontchou was a manager at Accenture in Paris, specializing in financial markets.
Mr NKontchou was nominated as Young Global Leader 2006 by the World Economic Forum. He chairs the Board of the Harvard Business School Africa Research Center.
He holds a BA in Economics from Institut d'Etudes Politiques de Paris and an MBA from Harvard Business School.