Webinars
A webinar is an interactive one hour online seminar and visual presentation.
IB webinars are informative, interactive online sessions in which participants can deepen their understanding of a specific IB programme, throughout the year.
Once you log into the event, you can ask questions of the presenter in real time and listen to other participants' comments and questions. You can join a webinar from your home, school or even your mobile phone.
Listen to a webinar held by the IB titled 'DP literature: individual oral commentary and discussion'.
Register for a webinar pass
A webinar pass costs US$300.
One webinar pass grants access to an entire school, who can participate in live webinars and access the archive of past IB webinars.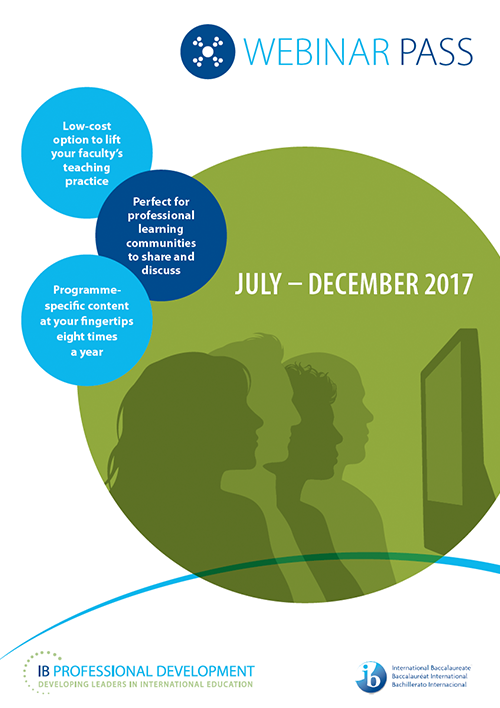 Download July - December 2017 webinar pass brochure
For how long is the pass valid?
A webinar pass is valid for 12 months from the date of purchase. For example, a pass purchased on 3 January 2017 is valid until 2 January 2018.
Webinar schedule
You can read about each of the IB's available webinars on our website - including the dates and times they will take place.
Each webinar has a dedicated presenter. Read about the presenters in detail.
The webinars are offered live, on Saturdays, Sundays or Mondays, for teachers who are able to join them. Otherwise, most schools will use the archived recordings in staff development meetings, perhaps as a stimulus to a wider professional development discussion.