Try IB DP Advantage
IB DP Advantage offers hours of informal professional development for a school's entire Diploma Programme (DP) staff. Below, you can sample and share an example of each of the four components of IB DP Advantage. Everything you'll find here is free of charge.
1. Explore interactive e-learning resources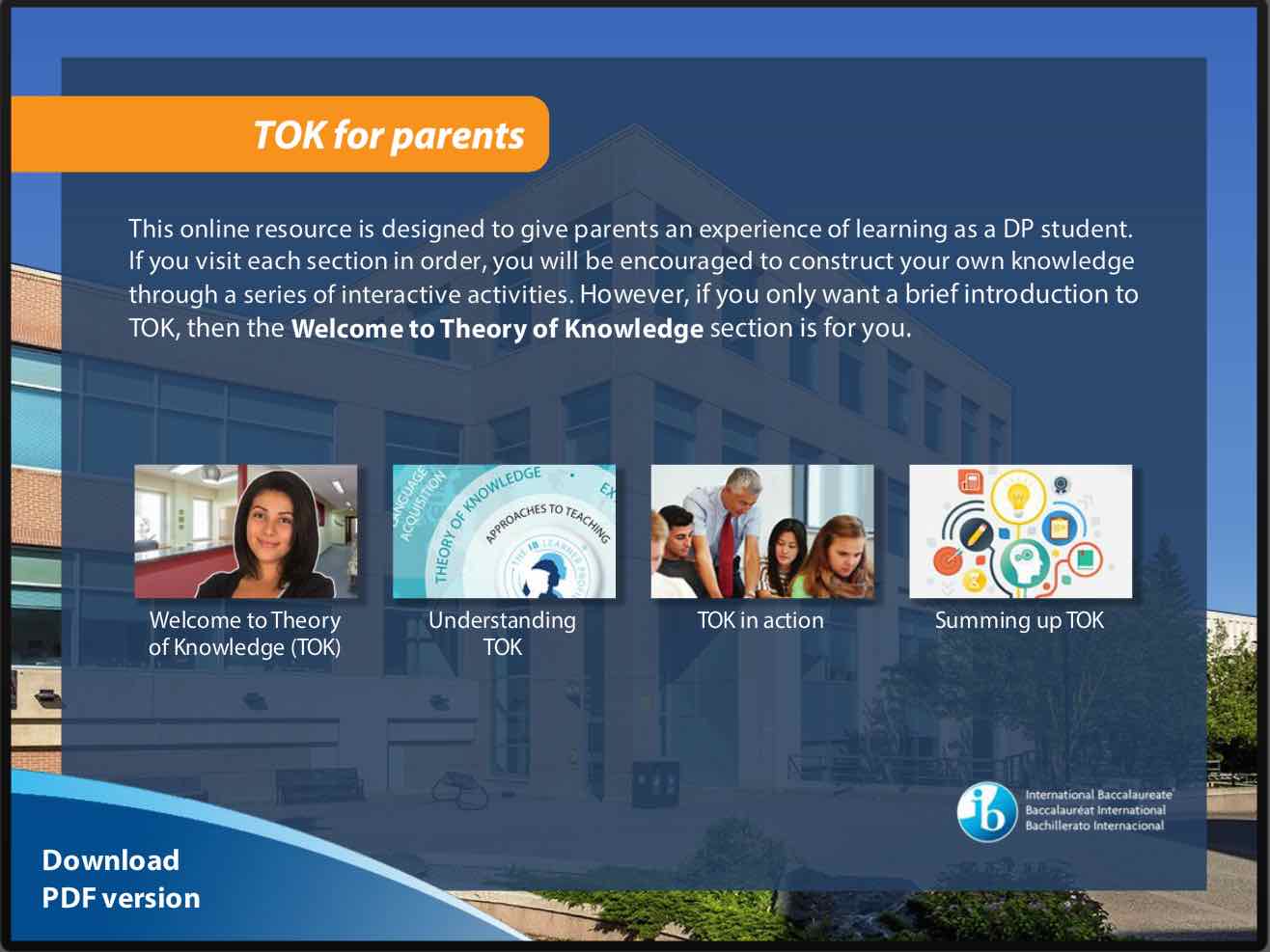 This resource allows for self- or group-paced discovery of Theory of Knowledge (TOK), one of the DP's most significant elements. Designed for parents, it can be useful in both MYP and DP schools.
2. Access live coaching
Meet two live coaches who have more than 10 years of experience in leading and implementing the DP.
Hear from Paul Gallagher
Paul is based in Sarasota, Florida, USA.
Hear from Eli Bomfin
Eli is based in Muscat, Oman.
3. Watch videos of experienced IB educators

In this example of a video from IB DP Advantage, see real classroom examples and get reflective activities for discussion.
4. Participate in regular webinars
To understand how IB DP Advantage will enrich your DP experience, you can join an archived webinar for free.
Subscribe to IB DP Advantage
Please select from one of the below registration tiers. To determine the tier that is appropriate for your school, consider the number of DP teachers in the school. We encourage you to include all DP teachers so that everyone in your DP professional learning community has access to the subscription.
| | | |
| --- | --- | --- |
| Number of users | Cost | Hours of access |
| Up to 20 users | US$2000 | 10 hours of live coaching and unlimited access to DP Advantage resources |
| From 21 to 40 users | US$2500 | 15 hours of live coaching and unlimited access to DP Advantage resources |
| More than 41 users | US$3000 | 20 hours of live coaching and unlimited access to DP Advantage resources |
If you find that more teachers require a subscription to what you initially requested access for, DP Advantage will extend your subscription and invoice the difference.
In the event of cancellation a full refund will apply if the cancellation is requested within 14 days of registration.
If you like what you see, please let others know about your experiences with IB DP Advantage, using Facebook, LinkedIn and Twitter. Please share the links above with IB coordinators, DP heads of school and DP teachers in your professional learning community.