This workshop empowered me in so many ways: on a personal level, but also how I can actually improve everything we do at school by empowering the people who work with me.

Esme de Jager - Principal, Westwood International School, Botswana
Leadership workshop series
If you're ready to seize your passion for education and explore a new career path in international education leadership, start investigating what it means to lead in an IB context through five new workshops designed specifically for aspiring leaders.
About IB leadership workshops
This innovative series of research-driven workshops provides hands-on scenario-based learning, whether you are a new leader, an established leader or an emerging leader. Gain deep understanding of effective leadership through demonstrations, guided interpretation of research findings and real-life examples led by highly experienced, knowledgeable IB educators.
Find out more about registering for our upcoming leadership workshop with Darlene Fisher on 22 February 2018.
Read the brochure [1MB]
How these workshops are presented
Understanding Leadership is the foundational workshop of the series, offered face-to-face on every continent. Four additional workshops on specific leadership topics are available online and face-to-face. Each one helps you move beyond your own experience to build new capabilities in the areas of strategy, culture, learning, reflection, insight, relationship and enterprise. Learn how these essential areas contribute to your leadership style and efficacy.
Areas these workshops focus on
What past participants are saying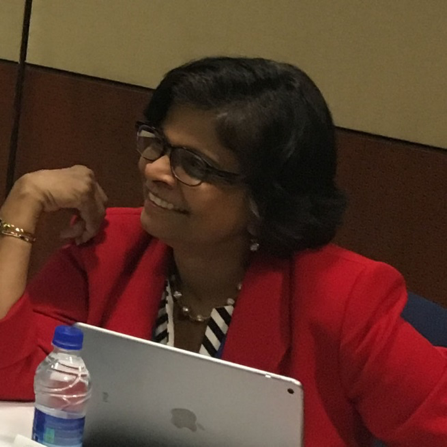 Vidya Jaisaree, Principal, Early Years and PYP, Sekolah Ciputra, Indonesia
"After 30 years in education, I thought I didn't have more to learn about leadership, but I learned so much! The exercises conducted were of a higher level and stimulated deep thinking and reflection. As a new PYP head, I am eager to share this leadership learning experience with my coordinators and lead teachers."
Click each title below to see current schedule of dates and locations:

More resources
Evolving leadership in schools with Darlene Fisher (one hour session)

Darlene Fisher, ECIS Director of Educational Programs and former Director of Enka Schools in Istanbul, discusses teacher development and leadership training as a prelude to attending Understanding Leadership.

Listen to a Webex recording of this introductory session on leadership, originally held September 2015.

Leading for innovation and renewal with Michael Bell (one hour session)

Michael Bell, international consultant and senior lecturer at Flinders University, Adelaide, Australia, discusses how to find untapped sources of innovation and creativity that often can be overlooked in school settings.

This introductory session, available via Webex recording, originally took place September 2015.

Leadership blog from IB workshop developer Sue Richards

Review the leadership blog from IB workshop developer Sue Richards. Past participants are invited to leave a message on the blog to further illuminate the Leadership workshop experience. Prospective participants may ask a question of Sue to learn more.