Speakers
Featured speakers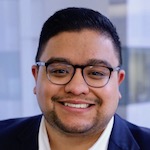 Jonathan Garcia
Jonathan is the son of undocumented immigrants who came to the US in search of the American Dream. It was his parents' dreams that inspired Jonathan to be the first in his family to complete high school and graduate with a Bachelor's and Master's Degree from Azusa Pacific University. Today, Jonathan heads external affairs for Portland Public Schools, leveraging the power of business and philanthropy to reimagine education for the 21st Century. He has led similar initiatives in San Francisco and Los Angeles, creating movements in support of students and public education. He's been named one of 2018 Forbes' 30-Under-30.

Mason Ji
Alumnus Mason Ji graduated from Interlake High School, US with a bilingual English-Chinese IB diploma. He later completed his BA in Global Affairs and Political Science at Yale University and MS in Global Governance and Diplomacy at Oxford University. He has worked for the United Nations and served as a White House ambassador for Asian Americans and Pacific Islanders. In 2013, Mason became the youngest delegate to the United Nations in history, representing the Republic of Seychelles, and negotiated nuclear disarmament, climate change, and human rights treaties.
Dr. Siva Kumari
Dr. Siva Kumari started her tenure as the seventh Director General of the International Baccalaureate (IB) in January 2014 and is the first woman to hold the post. Siva joined the IB in April 2009 as Regional Director for Asia-Pacific. In May 2010, she was named the first Chief Operating Officer of the IB, responsible for IB regions worldwide.
Prior to joining the IB, Siva was the first Associate Provost for K-12 initiatives at Rice University in Houston, Texas, USA. She also served as Associate Dean and Executive Director of Programs in the School of Continuing Studies, receiving critical acclaim for her work and winning several national and regional awards.
She has a bachelor of science degree from India, a master's degree from the University of Cincinnati, Ohio, USA, and holds a doctorate in education from the University of Houston, Texas, USA.
Heather Michael
Heather E. Michael is an experienced IB teacher, coordinator, researcher and workshop leader. She teaches at Citadel High School in Halifax, Nova Scotia, Canada, and is a doctoral student in the Department of Curriculum and Teaching at Teachers College, Columbia University. Her doctoral research focuses on issues of access and equity to IB programmes from the perspective of adolescents. In 2016, she was awarded the IB's Jeff Thompson Research Award and is completing a study that explores DP teacher and student perceptions of the IB core and international-mindedness. Her other interests include service learning, students as researchers and making reflection meaningful and authentic.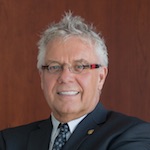 Blye Frank
Blye Frank is the Dean of the Faculty of Education at The University of British Columbia, Canada. A scholar and advocate for social justice and equity with over four decades working in education, Frank is an experienced educator and administrator who brings a strong commitment to excellence in research, teaching and academic leadership. Prior to his current appointment, Frank was Professor and Head of the Division of Medical Education in the Faculty of Medicine at Dalhousie University in Halifax, Canada. During his time in medicine, Frank worked extensively at the national and international level including work on projects in Tanzania, Kazakhstan, Turkey and Pakistan in medical education focusing on faculty development.
He has been called upon to provide advice on issues of equity in schools and health care environments. He is one of five national researchers developing the Health, Illness, Men and Masculinities (HIMM) theoretical framework, which is intended to inform methodology and analysis of how the social construction of masculinity intersects with men's health and wellbeing.