Keynote speakers
Below, you'll find information about the keynote and featured speakers at this year's IB Global Conference in Orlando.
Keynote speakers
Bill Strickland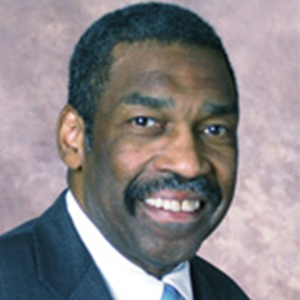 Thursday 20 July
For thirty years, Bill Strickland has used his innovative arts and training centres to transform the lives of thousands of impoverished adults and teenagers. A commanding speaker, his resonant message of self-worth leaves audiences in tears and on their feet. "Strickland is a genius," says former eBay president Jeff Skoll, "because he sees the inherent genius in everyone."

Bill Strickland has changed lives, restored faith in ethical leadership and reshaped the business of social change. As president and CEO of the Manchester Bidwell Corporation—an extraordinary jobs training centre and community arts program—he and his staff work with corporations, community leaders and schools to give disadvantaged kids and adults the opportunities they need to build a better future. Centres are already running in Pittsburgh, Cincinnati, San Francisco, Grand Rapids, New Haven, Boston and Buffalo; with many more in the planning stages, including international centres in Israel, London and Japan.)

Strickland was named as one of 25 members of the White House Council for Community Solutions by President Obama. And for years now, in front of enraptured audiences, this MacArthur Genius has shared his unshakable message of leadership, self-worth and the intrinsic ability in everyone to achieve remarkable transformation in their lives. He was also honored by the United States Senate for his contribution to social innovation.

Strickland is also the author of Make the Impossible Possible, a recipient of The White House's "Coming Up Taller" Award, and the founder of the Grammy-winning MCG Jazz, the most successful jazz subscription series in America.
Nikki Woodson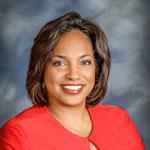 Friday 21 July
Dr. Woodson is the superintendent for Washington Township Schools in Indiana, an International Baccalaureate (IB) World District. In the past eight years, Dr. Woodson has lead the public school district to become one of few in the Americas to offer IB to all students in all schools through PYP, MYP and DP. Washington Township is a PK-12 urban public school district with over 12,000 IB students spanning across 13 IB World Schools with plans to expand to two more due to significant increases in enrollment. Dr. Woodson is also a proud parent of PYP and MYP students in her district. Among her numerous honors, Dr. Woodson has been awarded the honor of International Educator of the Year by Global Indiana and recognized for innovative achievement in education by the American Association of School Administrators. Former US President Barack Obama invited Dr. Woodson among just a few superintendents nationwide to the first-ever White House Superintendent Summit recognizing district innovations in education. She has authored the book Is it Working in Your Middle School?, published by Association for Middle Level Education (AMLE), which focuses on a personalized system to monitor the progress of school initiatives that can be applied to any IB World School. Dr. Woodson serves as Co-Founder of Change Makers International which focuses on global growth and contribution. Active in the IB community, Dr. Woodson has presented at conferences internationally, served on both the IB Regional & Heads Councils and is now serving a three-year term on the IB Board of Governors.
Marcelo Suarez-Orozco
Saturday 22 July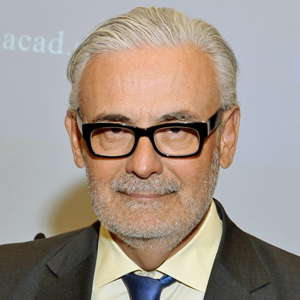 Suarez-Orozco is currently the Dean of the UCLA Graduate School of Education & Information Studies. He is the former professor of Globalization and Education at New York University. He has also been appointed Special Advisor to the Chief Prosecutor of the International Criminal Court, The Hague, The Netherlands.

Suarez-Orozco's Latinos: Remaking America is a comprehensive study of the fastest-growing ethnic group in America. Suarez-Orozco's Learning in a New Land: Immigrant Students in American Society won the prestigious 2008 Stone Award for Best Book on Education. In Learning in the Global Era he offers constructive approaches to educate a global generation of youth in a rapidly changing world.

Suarez-Orozco will explore the future of education in United States. One in five children in America today is from an immigrant-headed home. How should these children be educated to become engaged citizens? Should they be encouraged to assimilate or to maintain their cultural traditions?
Daniel Pink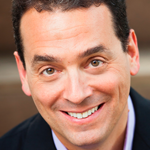 Sunday 23 July
Daniel H. Pink is the author of five books about the changing world of work, including the New York Times best seller, A Whole New Mind, and the #1 New York Times best seller, Drive. Currently, Pink hosts Crowd Control, a series on National Geographic Television that takes problems and creates solutions using unique design, technology and behavioral science principles. His latest book To Sell Is Human: The Surprising Truth About Moving Others, offers a fresh look at the art and science of selling. Pink describes the six successors to the 'elevator pitch', the three rules for understanding another's perspective and the five frames that can make your message clearer and more persuasive.
Pink's articles on business and technology have appeared in many publications, including The New York Times, Harvard Business Review, The Sunday Telegraph, Fast Company and Wired. He also advises both Fortune 100 companies and startups on recruiting, innovation and work practices.
Pink served from 1995 to 1997 as chief speechwriter for Vice President Al Gore and worked as an aide to US Labor Secretary Robert Reich, as well as other positions in politics and government.
Featured speakers
Alan November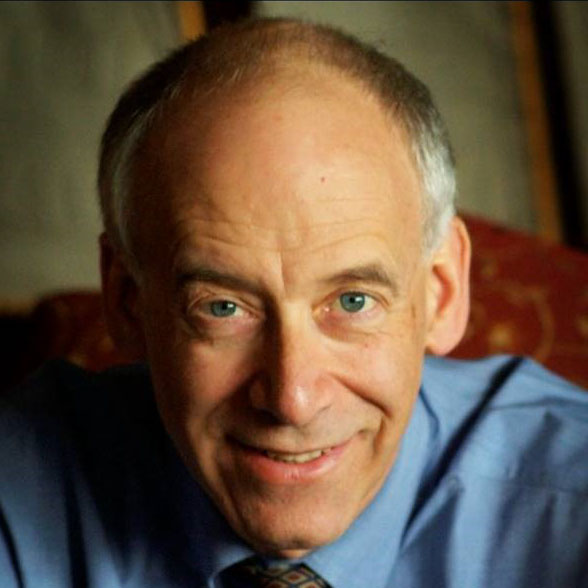 Alan November is an international leader in education technology. He began his career as an oceanography teacher and dorm counselor at an island reform school for boys in Boston Harbor, MA, USA. While Alan was a computer science teacher in Lexington, MA, he was probably the first teacher in the world to have a student project on line in 1984 - a database for the handicapped. He has been director of an alternative high school, computer coordinator, technology consultant and university lecturer. He has helped schools, governments and industry leaders improve the quality of education through technology. His areas of expertise include planning across curriculums, staff development, new school design, community building and leadership development. He has delivered keynotes and workshops in all 50 states, across Canada and throughout the UK, Europe, Asia, Australia, and Central America. Alan was named one of the nation's 15 most influential thinkers of the decade by Technology and Learning Magazine. In 2001, he was listed as one of eight educators to provide leadership into the future by the Eisenhower National Clearinghouse. In 2007, he was selected to speak at the Cisco Public Services Summit during the Nobel Prize Festivities in Stockholm, Sweden. His writing includes numerous articles and two best-selling books: Empowering Students with Technology and Web Literacy for Educators. Alan was co-founder of the Stanford Institute for Educational Leadership Through Technology and is most proud of being selected as one of the original five national Christa McAuliffe Educators.