Professional development
The International Baccalaureate® (IB) provides leading professional development for educators working in Africa, Europe and the Middle East.
We offer face-to-face and online workshops, webinars, blended learning, cluster events and e-learning resources. Our training aims to:
support the professional growth of teachers and administrators
improve classroom practice and student learning
develop communities of lifelong learners.
For an overview of the fees for all Professional Development events, please download the AEM Professional Development Fees 2017 [209 KB]
Workshops in Africa, Europe, Middle East
The IB in Africa, Europe, Middle East collaborates with workshop partners in order to offer a wide range of training opportunities, for educators with varying levels of expertise and experience.
The IB provides two professional development delivery opportunities: scheduled workshops and workshops on request. Regional and blended workshops are scheduled a year ahead to support schools in their planning. In-school workshops and cluster events are organized upon request, to accommodate gaps within the region.
All workshops provide 15 hours of quality assured, certified professional development, with an IB Educator Network (IBEN) approved workshop leader.
Workshops on request
In-school workshops
In-school workshops are designed around the specific professional development needs of educators within a school, for more detailed information, please refer to the AEM 2017 guidelines [254 KB]
.
When submitting an In-school workshop request, please refer to our 2017 In-school workshop topics document [152 KB]
.
Within AEM, schools are eligible to submit an in-school workshop request at any time, provided that IB receives the submitted request 5 months prior to the preferred workshop date.
Please submit your request via IBIS.
Cluster events
Cluster events are designed to train educators, on a specific IB programme, at a host school's premises. They are designed to accommodate gaps within the AEM region, where our current PD offerings do not fully meet schools needs.
It is important that all cluster requests consider a minimum of two participating schools involved in the event. More details are available in our updated guidelines [ 258 KB]
. The guidelines include terms and conditions.
Schools interested in organizing a cluster event request can submit a request online.
Scheduled workshops
Regional workshops
Regional workshops are held in major cities throughout the region, offering educators international networking opportunities within a face-to-face learning environment. The majority of the academic workshop titles are offered and new subjects are added each year.
We also run subject-specific seminars, designed to help educators understand and implement the changes made to IB subjects.
You can register for regional workshops using IBIS. Please refer to the online events calendar.
For further information on subject-specific seminars, please download our flyer [5.1 MB]
.
Blended workshops
The blended model is the newest in a range of high-quality training methods, combining face-to-face and online learning experiences.
All participants are required to complete both the online sessions and the face-to-face sessions of this workshop in order to be eligible for the certificate of attendance.
You can search for blended workshops on our website.
Workshop calendars
To support you in your planning, the IB has created Professional Development calendars for the Africa, Europe, Middle East (AEM) region.
Each calendar has a clear layout, which enables you to easily filter PD workshops, by category, workshop topic, date and location.
Use the links in these calendars to register online for the PD workshop(s) you have selected.
Download these programme specific calendars for 2016 or 2017 via buttons below.
Workshop delivery in different languages
The IB has three official languages: English, French and Spanish. If a workshop is given in a language other than these, the following commitments apply:
A portion of the guidance provided by the WSL will be in the advertised language
Informal dialogue during the workshop will be offered in the advertised language
All IB documents, including guides, other IB publications and QA surveys will be available in English, French or Spanish only
Student samples to be provided, if available, in the advertised language.
Contact the professional development team
If you have questions about professional development in the region, please email the team.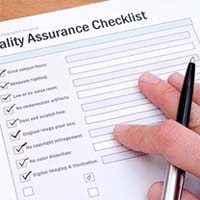 Quality assurance research
The research department also designs, implements and maintains quality assurance frameworks for the IB's schools services, and its professional development.
2017 PD catalogue
The professional development catalogue covers all four IB programmes, offering workshops for each programme individually and as a continuum.