Dr Nikki C. Woodson
Dr Nikki C. Woodson has been the Superintendent of Schools for the Metropolitan School District of Washington Township, Indiana, since 2011.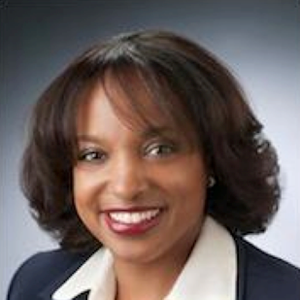 In this role, Dr Woodson has led this district to be one of the few worldwide to offer the Primary Years, Middle Years and Diploma Programmes to all students in all schools within her district.
Washington Township is a public school district with over 11,000 students, providing education for pupils from kindergarten thourgh to twelfth grade.
She has served as a member of the IB Heads Council and the Americas Regional Council and brings invaluable knowledge and experience of the state sector to the board.
Prior to this appointment, Dr Woodson served in many roles in education including as teacher, Special Education Program Manager, Assistant Principal, Principal, Director of Communications, Director of Staff Development, Director of Continuous Improvement and Assistant Superintendent.
All of her positions have been held in large urban public school districts.
Dr Woodson earned a B.S. in Elementary & Special Education from Ball State University; a M.A. in Educational Administration from Butler University and a Ph.D. in Educational Administration & Curriculum/Instruction from Purdue University.